SimplexGrinnell Gathers Valuable Systems Integration Insights at Security Advisory Council Summit
Participants Say 9/11 Terrorist Attacks Have Heightened the Focus on Life Safety, Precipitated Increases in Security Budgets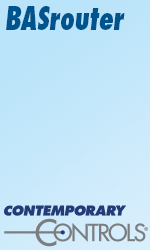 HOUSTON, Texas and WESTMINSTER, Massachusetts - SimplexGrinnell, a unit of Tyco Fire and Security Services and a leader in fire protection, life safety and high-end integrated security, gained fresh insights at its annual Security Advisory Council Summit into how the needs and requirements of security customers have changed in the wake of the Sept. 11 terrorist attacks.
At the annual SimplexGrinnell Summit, in Orlando, Florida, leading security industry professionals met with the company's own integrated security systems experts and executives to discuss current trends and issues. In addition to sharing their views on post-9/11 security, the industry leaders, consultants and security directors from Fortune 500 companies who participated in this year's event also identified customer training as an ever more important element of an integrated security solution.
An overview of some of the Summit's most noteworthy revelations:
Heightened focus on life safety: The Sept. 11 attacks have elevated the protection of people to priority status, surpassing the elements of security that deal with the protection of property and assets.

Increase in systems budgets: Summit participants indicated that integrated systems budgets are up 10 to 25% across the board. Also, additional funds are being earmarked for "special projects" outside of operational budgets and requests for consulting have increased five-fold.

Identification of customer training as a priority consideration: A high-quality, comprehensive training program has become a vital consideration for customers as they evaluate systems integrators. The training needs to be delivered at multiple levels - operator training, administrator training, high-level management training, and end-user training.
---


[Click Banner To Learn More]
[Stay Informed - Subscribe to our Update Mailing List]
[Home Page] [Contact Us] [The Automator - Current Issue]
[News] [Resources] [Products] [eDucate] [About]

Visit Home Toys to Learn about Home Automation
Web Design by Enviromation