TAC, Engenuity Systems, Echelon
Engenuity Systems to distribute TAC products
DALLAS — Engenuity Systems Inc. of Phoenix, a global leader in sales and support of LonWorks®-based products, has signed an agreement with TAC Americas to distribute the TAC Xenta® 100 application-specific product series, which includes controllers for: Fan Coil Units, Chilled Ceiling Units, VAVs, and Rooftop Units.










This new agreement also includes the room sensors and TAC Xenta Operator Panel used with the controllers. TAC has developed LNS™ plug-ins for these products, which are available at no charge.
Under the terms of the agreement, Engenuity Systems will provide sales, marketing and technical support for the TAC Xenta product line. In addition, the products will be integrated into an in-house network and Internet demo for support, presentations and training.
News of the agreement was pre-announced at Echelon's North American Partners Conference and received an enthusiastic response from the mostly non-TAC building integrators present.
About TAC
Today people spend 90 percent of their time indoors. TAC helps them to feel and function better as a direct result of greater comfort. TAC's "Open Systems for Building IT™" concept, which means information technology for building management, provides clients with advantages such as energy savings, flexibility, security, reduced operating expenses and user-friendly operation.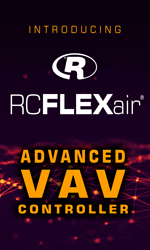 TAC's corporate headquarters and European business activities operate from Malmö, Sweden. Regional headquarters for the Americas is located in Dallas and for the Asia-Pacific market, in Perth, Australia. Employing more than 2,000 people, the company's operations serve markets worldwide through 250 subsidiaries and partners in 70 countries. TAC is owned by EQT, a Swedish investment company that focuses on emerging companies exhibiting strong growth potential.
For more information about TAC visit www.tac-americas.com
About Engenuity Systems Inc.
Engenuity Systems Inc. is the world's largest supplier and support center of LonWorks-based products for the industrial control market and building automation industry. With headquarters in Phoenix, the company offers over 1,000 products from more than 40 manufacturers. More information about the complete line of products can be found at engenuity.com.
About Echelon
Echelon Corporation is the creator of the LonWorks platform, the world's most widely used standard for connecting everyday devices such as appliances, thermostats, air conditioners, electric meters, and lighting systems to each other and to the Internet. Echelon's hardware and software products enable manufacturers and integrators to create smart devices and systems that lower cost, increase convenience, improve service, and enhance productivity, quality, and safety. Thousands of companies have developed and installed more than 16 million LonWorks-based devices into homes, buildings, factories, trains and other systems worldwide.
The protocol underlying LonWorks networks and the signaling used by Echelon's power line and free topology transceivers have both been adopted as standards by the American National Standards Institute (ANSI). Echelon is also a founding member of the LonMark® Interoperability Association, an open industry forum of hundreds of leading manufacturers, integrators and users dedicated to promoting the use of interoperable LonWorks devices. More information is available at lonmark.org. Further information regarding Echelon can be found at echelon.com.
---


[Click Banner To Learn More]
[Stay Informed - Subscribe to our Update Mailing List]
[Home Page] [Contact Us] [The Automator - Current Issue]
[News] [Resources] [Products] [eDucate] [About]

Visit Home Toys to Learn about Home Automation
Web Design by Enviromation