Teletrol Systems To Help California Customers Cut Energy Usage Under New Funding Program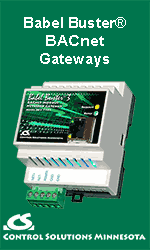 Manchester, New Hampshire – Teletrol Systems Inc., an industry leader in building automation technology, announces its participation as a vendor is the California Small Commercial and Industrial (SC&I) HVAC and Lighting Demand Response Program. This Program provides funding to California SC&I electricity customers to upgrade or install hardware and software that provide increased ability to monitor and control electricity usage and to curtail load (including participating in load curtailment programs) or that permanently reduce peak load. As a program participant, Teletrol will assist customers by helping them use the funding under this Program to purchase qualifying products and services.
The California SC&I HVAC and Lighting Demand Response Program will fund a broad range of hardware and software that enhance SC&I customer's abilities to curtail load or that permanently reduce peak load. The Program will pay up to $150 per kW saved, up to 75% of the installed costs for the following:
Load control hardware and/or software, including remotely operated switches, communication devices, and related equipment for directly controlling loads
Energy management system (EMS) hardware and/or software to enhance the ability to curtail loads.
Hardware and/or software that gathers, presents, and analyzes load data, or that acts on the load data, including installing meters and communications hardware and/or software.
Products that have the ability to receive and act on customer alert notifications of system emergencies or other situations in which load curtailments may be beneficial.
---


[Click Banner To Learn More]
[Stay Informed - Subscribe to our Update Mailing List]
[Home Page] [Contact Us] [The Automator - Current Issue]
[News] [Resources] [Products] [eDucate] [About]

Visit Home Toys to Learn about Home Automation
Web Design by Enviromation