---
FIATECH and LCI Align to Streamline and Accelerate Deployment of Technologies & Industry Return on Investments












AUSTIN, TX - FIATECH and the Lean Construction Institute (LCI) have formed an alliance to unite advanced production management with advanced enabling technology.
Improving capital project delivery is vitally important to both private and public interests. Managerial and technological innovation each offer great promise for generating value and eliminating waste, the fundamental goals of lean production. The formation of an alliance between FIATECH and LCI creates an unprecedented cooperative and mutually rewarding relationship enabling both organizations, and their members, greater achievement in their objectives. The Alliance will develop solutions that create and validate best practices and continually set new standards for the industry.
One tool the Alliance will use is value stream mapping, or VSM, which can be applied to common industry processes to reveal opportunities for streamlining and improvement. Those opportunities typically range from short-term to long-term and from less to more fundamental. Take for example the process for procuring engineered equipment. A current FIATECH project team is applying XML to reduce the time required to transfer data and to reduce the risk of errors from multiple data entries. Streamlining existing processes in this way is no easy matter, but usually takes less time than more fundamental restructuring. For example, the time required for equipment procurement might be further reduced by eliminating review cycles or resequencing activities, perhaps a 1-2 year project. Yet more fundamental restructuring is typically constrained by managerial policies such as competitive bidding. Developing and demonstrating the viability of alternatives to competitive bidding is almost certainly a multi-year project. The Alliance intends to develop future state process maps and implementation strategies for these more fundamental, long-term transformations.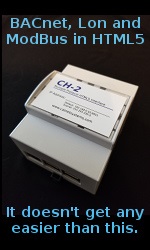 The Alliance Steering Committee has chartered its first project team to conduct value stream mapping of the process for procuring engineered equipment such as control valves, pumps, and heat exchangers. Since the time required for procuring equipment often dictates when decisions must be made and how long projects take, reducing that time can radically improve construction project performance.
The Lean Construction Institute (www.leanconstruction.org), a non-profit research organization and think tank, develops knowledge regarding project based production management in the design, engineering, and construction of capital facilities.
FIATECH (www.fiatech.org), a non-profit consortium, focuses on fast-track development and deployment of technologies to substantially improve how capital projects and facilities are designed, engineered, built and maintained.
---


[Click Banner To Learn More]
[Home Page] [The Automator] [About] [Subscribe ] [Contact Us]