---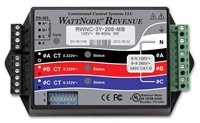 Continental Control Systems Introduces the WattNode® Revenue Line of Electric Power Meters With Revenue-Grade Accuracy

BOULDER, Colo. -Continental Control Systems announced a new line of electric power meters, the WattNode® Revenue. These meters are designed for use in applications requiring revenue-grade accuracy. The WattNode Revenue meters meet the accuracy requirements of ANSI C12.1 and C12.20 Class 0.5, and support Modbus®, BACnet®, or LonTalk® communications protocol or a pulse output. The WattNode Revenue marks a new level of performance for the WattNode brand of electric power meters. WattNode meters are used in building automation and energy management systems worldwide and offer a compact, cost-effective, and networkable solution for electric power metering. The new WattNode Revenue now brings these same advantages to revenue-grade applications.
For more information visit http://www.ccontrolsys.com

---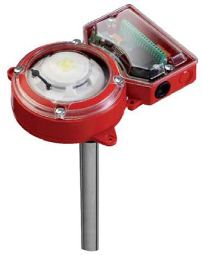 Introducing Calectro Duct Smoke Detectors
UG-5-A6O Uniguard Optical smoke detector for duct installation. High efficient single sampling tube
Uniguard has the option of operating with 24V DC/AC or 120V AC. Alarm and supervisory relay contacts are accessible to interface with control panel, HVAC control, and multiple auxiliary functions including turning off the fan. The Uniguard can be installed on any side of the duct in four different positions: 0°, 90°, 180° and 270°. The detector UG-5-A6O contains an intelligent

For more information visit http://www.calectro.com
---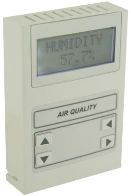 AQ-1 Air Quality Sensor
This full-featured CPU based device is ideal for the detection of Air Contaminants. In residential and commercial environment, the Temco Model Sensor has high sensitivity to VOCs and odorous gases. This unit comes with an LCD display with back lighting for easy viewing. It comes standard with humidity and temperature reading capabilities, which are vital when managing air quality control, and with the manual jumper output selection, your readings have never been more precise.

For more information visit
http://www.temcocontrols.com/product.php?ProductID=168&CategoryID=1
---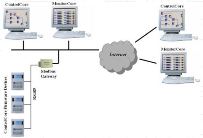 The ControlCore Suite
The ControlCore suite is a full solution for all energy management projects and for any other control application. Because of its simplicity, it generates great savings in installation and programming time and because of its flexibility, it allows the user to create and run any control algorithm inside a micro controller based I/O device. In addition, remote monitoring of installed devices via Internet is now easier than ever.
For more information visit http://isquared.ca/English/Products_CC.htm
---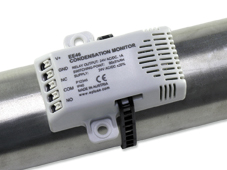 Condensation Monitor EE46 by E+E Elektronik
The EE46 is specially designed to detect the danger of condensation on critical surfaces in HVAC applications. Due to the unique temperature coupling between the device and the surface, the EE46 can also be used as a dew point monitor in systems operating near condensation. The EE46 provides an alarm on the integrated potential free relay when the moisture on the surface reaches 90%RH. The relay output can then initiate control actions like decreasing the flow of cold water in a chilled beam, reducing the cooling capacity or switching on the heating system. An on-board status LED will show the state of the alarm relay.
For more information visit http://www.epluse.com

---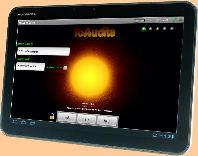 foAudits for Solar Professionals
Fundamental Objects, developer of the mobile auditing toolset foAudits, announces a new version for solar panel contracting and auditing companies. foAudits for Solar Professionals contains five new tools that assist solar panel experts with the assessment of the area needed for panels, and their placement. In addition, all of the standard foAudits customer and building level information can be captured as well.

For more information about foAudits visit http://www.foaudits.com/


---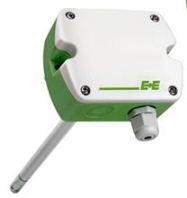 Humidity and temperature sensor with impressive new features

Specially designed for HVAC, the EE160 sensor by E+E Elektronik is a cost-effective, highly accurate and reliable solution for measuring relative air humidity and temperature. The precision of E+E's advanced sensor technology is combined with the latest manufacturing technologies to create a product with an outstanding price/performance ratio. The enclosure minimizes installation costs and provides outstanding protection against contamination and condensation, thus ensuring flawless operation. The EE160 employs the new humidity/temperature E+E sensor element HCT01 with excellent long term stability and resistance against pollutants. In combination with a long calibration experience, the EE160 provides a measurement accuracy of ±2.5%RH and is available for wall or duct-mounted with current, voltage or Modbus RTU output.

For more information visit www.epluse.com


---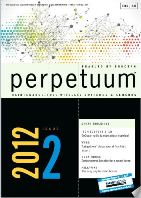 EnOcean's new Perpetuum magazine is out now as e-paper

Magazine from EnOcean for Energy Harvesting Wireless Sensor Technology

http://www.enocean.com/en/perpetuum/
---

The Foundation of Truly Smart Buildings, Crestron Next Generation CP3 3-Series Control System® Now Shipping

Crestron today announced that its next generation CP3 3-Series Control System® is now available. Powered by Core 3 OS™, CP3 provides a powerful platform that simplifies the design, integration, and control of AV, lighting control, HVAC, energy management, BMS and all other connected systems in commercial buildings, hotels, universities, casinos, command centers, homes, schools, and multi-campus environments. Featuring faster processing speeds, more memory, high-efficiency multitasking capabilities, external storage options, built-in BACnet support, and enhanced IP security, CP3 delivers exponential increases in control system performance for the largest commercial facilities, making it an essential component to any integrated building technology environment. At a budget-friendly price, CP3 is exceptionally versatile, also making it ideal for advanced home control applications.

For more information visit Crestron


---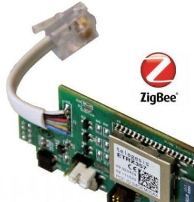 Somfy Glydea ZigBee® Plug-In Control Module

The NEW Glydea ZigBee® Plug-In Control Module integrates Somfy's line of Glydea drapery motors into home automation systems using ZigBee technology. The ZigBee® control module plugs directly into the RJ12 port located at the base of the Glydea 35 DCT or 60e DCT motor for concealed wireless control.

For more information visit Automated Shade

---
---


[Click Banner To Learn More]
[Home Page] [The Automator] [About] [Subscribe ] [Contact Us]