New Products
Greystone Energy Systems Inc - CO2 Detector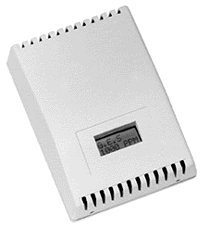 Environmental, industrial, and commercial Carbon Dioxide (CO2) gas detector. Available in both a space and duct mount version.
Application:
To sense and transmit to any compatible electronic analog control, DDC/PLC controller or automation system for the control of ventilation equipment. Designed to meet ventilation requirements specified in ASHRAE Standard 62-1989.
For more information visit: www.greystoneenergy.com
---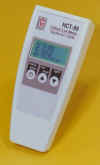 Gigahertz-Optik, Inc - Universal Color & Illuminance Meter
In order to see the 'big picture', color as well as proper illumination is required. Gigahertz-Optik introduces a new compact universal meter for color and illuminance measurements of light sources in the field or lab. The ergonomically designed and easy to use HCT-99 measures color chromaticity coordinates x,y and u',v', lux (DIN Class B Photometer) and correlated color temperature. Other features include, high contrast LCD with backlighting, computer control via USB interface, precisely corrected detector response to the CIE spectral tristimulus functions, Xshort function for high color temperature sources and low profile detector head with traceable calibration to international standards. Now architects, lamp manufacturers, lighting designers and engineers can bring color information into their light measurements at an affordable price.
For more information visit www.gigahertz-optik.com

---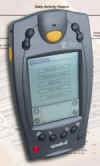 TISCOR* Software and Palm* Pilot Technology Automate Hospital Biomedical Equipment Inspections
MobileTech for MEDI-MIZER and Palm Pilots from Symbol Technologies* Eliminate Paperwork
SAN DIEGO -More than a dozen hospitals from coast to coast are eliminating paperwork and maximizing productivity with MobileTech for MEDI-MIZER*, a system that uses Palm Pilots to track, record and document biomedical equipment inspections. MobileTech for MEDI-MIZER allows biomedical technicians to inventory equipment on the Palm, page technicians, and create paperless work orders, ultimately reducing tedious data entry and downtime on equipment. Technicians use the Palms to scan barcodes placed on various pieces of equipment requiring inspection. Each time a barcode is scanned, the time, date and location of the inspection is automatically recorded. The Palm then prompts the user through a series of tasks required to complete the inspection. If an answer fall outside of an acceptable parameter, a work order can be created on the spot. MEDI-MIZER also allows technicians to create custom reports outlining all inspection activities, proving compliance with regulatory agencies.
Additional information is available at www.TISCOR.com
---
Slaney Controls announces the launch of an exciting new range of control valves with a selection of actuators for all applications.
Competitively priced to meet todays' econmic challenges at the same time maintaining the high standard associated with all Slaney products.
Simply click on http://www.slaney-controls.com/productnews.htm to be taken directly to information on the new range and/or print out a copy of the new valve prices for your catalogue.
---
---
[Stay Informed - Subscribe to our Update Mailing List]
[Home Page] [Contact Us] [The Automator - Current Issue]
[News] [Resources] [Products] [Systems] [About]

Visit Home Toys to Learn about Home Automation
Web Design by Enviromation