Johnson Controls News
$10 Million Contract at Southwest Florida International Airport












MILWAUKEE - Johnson Controls, Inc. has been awarded the contract to provide integrated building control and security systems for the Midfield Terminal Complex under construction at Southwest Florida International Airport in Fort Myers. The terminal, scheduled to open in 2005, will help the airport accommodate the growing southwest Florida region. The $10 million contract includes security solutions, life safety solutions, lighting controls and premise distribution cabling, as well as maintenance management through summer 2005. Johnson Controls is working as a sub-contractor to Dick Corp., the general contractor on the project.
---
Building Performance is now available online
The Summer issue of Building Performance is now available online. This issue covers key energy issues addressed at the 14th Annual Energy Efficiency Forum, how students and teachers took the challenge to develop creative ideas about energy conservation and the environment, and how a new pilot program is helping set rating standards for existing buildings.
What follows are summaries of and links to the articles available on-line at our web site: http://www.johnsoncontrols.com/cg-performance
The Path to Economic and National Security: The 14th Annual Energy Efficiency Forum in Washington, D.C., sparked interesting discussion and debate. At the forum, energy efficiency and fuel diversity were stated as key ingredients for ensuring long-term energy security for the United States. To view this article, click or navigate to: http://69.0.244.128/current/bpl_economic.htm
Igniting Creative Energy-Students and Teachers take the Challenge: What do a song, a comic book and poem have in common? They were the winning entries in the second annual Igniting Creative Energy Challenge, sponsored by Johnson Controls. Additional support is provided by the United States Energy Association with administration by the National Energy Foundation. To view this article, click or navigate to: http://69.0.244.128/current/bpl_creative.htm
Leading the Way; Pilot Program Helps Set Rating Standards for Existing Buildings: The green trend is now being carried out through new rating standards for existing buildings. Read about the pilot program that will help set these new rating standards for upgrading and operating buildings at the highest level of performance and efficiency. To view this article, click or navigate to: http://69.0.244.128/current/bpl_leading.htm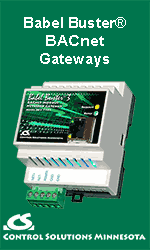 Other highlights of this issue include: Airport upgrades security systems Buying from minority suppliers increase Johnson Controls earns energy provider accreditation ExxonMobil renews facility management contract Web-services initiative uses Microsoft's .Net
To view these, click or navigate to: http://69.0.244.128/current/bpl_seen.htm
What's your opinion? How do you feel about reading Building Performance online? Do you prefer to read a printed copy or an online copy? We'd like to hear from you! Contact us at mailto:building.performance@jci.com
---
Wireless Temperature Sensing System from Johnson Controls Offers Greater Versatility
MILWAUKEE - - The TE-7700 Series RF Wireless Room Temperature Sensing System from Johnson Controls, Inc. is now available for both analog and zone bus interface, making it compatible with a wide range of digital controllers in HVAC applications.
This wireless system reduces installation costs and difficulties associated with installing hardwired systems in facilities with solid or temporary walls, or decorative surfaces. The TE-7700 System is ideal for installations where building aesthetics would normally hinder hardwiring, such as surfaces constructed of marble, granite, brick or concrete. The result is quick, economical and low maintenance installation and relocation.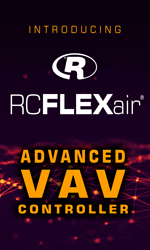 This TE-7700 Series system offers a wide range of features including RF signal strength indication, multiple transmitter temperature averaging and high/low selection, advance indication of low battery status, and a typical three-year battery life. Optional site survey tools are available to determine the appropriate mounting location prior to installation. These tools verify whether a strong RF signal is available, to ensure proper system operation.
---
Johnson Controls Shares Strategies for Reducing Critical Facility Operating Costs at AFCOM Conference
Energy use tracking and capacity planning are keys to increased efficiency, reliability
MILWAUKEE - Enterprise data center managers and executives attending this year's AFCOM Fall Conference and IS Expo in Dallas learned from Johnson Controls how energy use tracking and capacity planning can improve the profitability and reliability of their mission-critical facilities.
As part of the AFCOM Conference's educational sessions, John Sawyer, director of mission critical facility services for the Controls Group of Johnson Controls, Inc., presented the data center facility seminar, "Reduce Operating Costs Through Power and Cooling Capacity Planning." In his presentation, Sawyer discussed two primary strategies for reducing data center operating costs and improving performance: energy use tracking and asset optimization.
For more information, visit the company's Web site at www.johnsoncontrols.com.
---

[Click Banner To Learn More]
[Home Page] [The Automator] [About] [Subscribe ] [Contact Us]