News Briefs - Updated October 22nd
Motorola Selects ProSyst´s Open Service Platform
Cologne – ProSyst Software AG announced that the company's mBedded Server Smart Home Edition has been selected by Motorola Inc., (NYSE:MOT) Broadband Communications as the operating platform for a forthcoming line of Motorola advanced residential gateway products. The announcement was made at the OSGi World Congress, held October 21-24 in Düsseldorf, Germany.
---












Modbus Organization and IDA Join Forces
Hopkinton, MA - After a year of successful cooperation, the Modbus Organization and IDA Group have decided to join forces in recognition of the alignment of their goals and vision of the future of industrial communication and automation. Modbus-IDA is the result of the agreement between members of both organizations to form a single organization.
Modbus Organization, a U.S. nonprofit trade group, is a membership organization of users and suppliers of Modbus-based devices. Modbus protocol is the most common Ethernet protocol in automation, used in field devices for a wide variety of control and automation applications. IDA Group was formed in Germany and has been engaged in developing a multivendor standard for distributed intelligence using Ethernet TCP/IP as the universal communications standard. As an element of the IDA standard, Modbus is fundamental to this vision for the future of distributed automation solutions. Modbus-IDA will continue both organizations' work in the use of Internet technologies to integrate communications services, Web functions, interoperability, and safety.
---
San Antonio's Alamo Controls Among Top Fast-Track Companies
Atlanta, GA - Alamo Controls, Inc., a systems and service provider of Automated Logic Corporation, was recently named to the San Antonio Fast Track list of fastest growing companies in the metro area. This is the second year in a row that Alamo Controls has made this list.
---
2003 Energy Efficiency Awards from Alliance to Save Energy
Washington, D.C. - A branch of the nation's armed forces, a prominent energy-efficiency advocate in the U.S. House of Representatives, a municipal government that helps residents and businesses cut energy use and costs, the world's largest convenience food company that prides itself on energy-efficient plant operations, and a multi-billion dollar corporation that produces energy-efficient products will be honored this year by the Alliance to Save Energy for outstanding contributions to the advancement of energy efficiency.
The Alliance 's 2003 "Stars of Energy Efficiency" are the U.S. Department of the Navy, Frito-Lay, Inc., and Johnson Controls, Inc. In addition, the Alliance 's prestigious Charles H. Percy Award for Public Service will go to the city of Austin , Texas , and the Chairman's Award will go to Rep. Edward Markey (D-Mass.) in recognition of his years of congressional leadership in the cause of energy efficiency.
---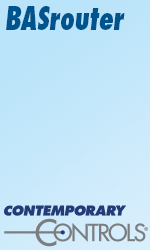 New Titles from The Fairmont Press
Cyber Terrorism: A Guide for Facility Managers, by Joseph F. Gustin. In the current climate of terrorism, the facility manager is in a more critical position than ever before. Protecting the organization's infrastructure from cyber-based attacks that are designed to disrupt and/or destroy business operations is becoming increasingly important for facility managers.
Practical Controls: A Guide to Mechanical Systems, by Steven R. Calabrese Geared toward the HVAC professional, this book details practical methods of HVAC control, and defines the role of controls in easy-to-understand terms. Drawing from years of hands-on contracting experience, the author shares a wealth of field-tested and proven approaches to control systems issues, spanning the full range of electrical, electronic, and microprocessor-based systems.
Email: beth@aeecenter.org or visit www.aeecenter.org for more information.
---
EnFlex Upgrades Web Site
The web site can be accessed by going to www.enflex.net. Included in the many improvements to the web site is access to the EnFlex newsletter. This newsletter is designed as an educational tool for systems integrators on the various aspects of legacy integration.
---
Realcomm 2004 partners with CABA and BuilConn to deliver integrated and intelligent building education to the commercial real estate industry
Carlsbad, Calif.- Realcomm, CABA (Continental Automated Buildings Association) and BuilConn announced the creation of a strategic partnership to bring increased level of awareness and education of integrated and intelligent building technologies to commercial real estate industry professionals attending Realcomm 2004 to be held in San Francisco, June 3-5, 2004. As part of this partnership, CABA's Intelligent and Integrated Building Conference (IIBC) will become an integral part of Realcomm 2004. The event will feature Intelligent and Integrated Buildings sessions and an Intelligent Building Exposition, both organized by BuilConn, CABA and Realcomm. The sessions and exposition will focus on technologies that explicitly reduce building costs, increase efficiency and value, and create return-on-investment.
---
Intermatic announces the upcoming launch of wireless Z-Wave enabled home control products
Spring Grove, IL --- Intermatic Corporation announced plans to launch a comprehensive line of Z-Wave enabled products for lighting and appliance control. The products are geared towards the do-it-yourself customer, as well as professional installers, fully leveraging the key advantages of the wireless Z-Wave technology: low cost, high reliability and ease of installation.
Z-Wave is a radio frequency based protocol for low bandwidth control networks developed by Zensys, a leading wireless technology company. Zensys has developed the industry's first integrated single-chip enabling very low cost implementation of Z-Wave.
Intermatic is a highly integrated manufacturer of consumer and industrial energy control products and is a leading manufacturer and distributor of residential timers & lighting controls, Malibu low voltage outdoor lighting, industrial time controls, photo controls and pool & spa controls.
---
E.M.S. Technologies Announces The Grand Opening Of It's New State-Of-The-Art Corporate Training Center
E.M.S. Technologies, located in Crofton, MD continues the forward trend with the opening of its new, state-of-the-art, 2500 square foot corporate training center. The training center was designed to give customers and employees hands-on training with Automated Logic hardware and software. The center currently offers two classes in ALC WebCTRL, Operator Training and Advanced Engineering Training. E.M.S. Technologies was formed in 1980 and is today one of the premier EMS & DDC contractors in the Maryland, DC and Virginia areas. E.M.S. has been partnered with Automated Logic as an official dealer since 1986. To find out more about E.M.S. and its new Training Facility please visit their web site at www.emstec.com.
---
Perspective CMMS Re-launch Web Site
Perspective CMMS, the Scotland, UK based independent CMMS consultancy has re-launched its web site for the second time in ten months. This company, who recently introduced their unique CMMS Self Specification Kit, specialises in assisting clients with CMMS software selection. Their new site contains lots of fresh CMMS information including free, downloadable data on CMMS selection and implementation. It also has a new, clean look with vastly improved navigation, so that visitors can easily find their way around the 80 or so pages of content. Visitors can also request information by email. Bryan Weir, the Perspective principal consultant said, "This is a lot of work but we believe that it is worthwhile. It is very important that technical websites are kept up to date with fresh content. We rely on repeat visitors and referrals and we know they won't come back unless we offer them something new - if you build it they will come". Weir also said that he welcomed requests for new information to be added to the site. If visitors ask for something to be featured he will do his best to include this in future upgrades. Visit the new site at http://www.pemms.co.uk.
---
Teletrac Streamlines Fleet Dispatch Process to Improve Operations and Customer Service
LAS VEGAS, Nev. - Teletrac, Inc., the originator and leading provider of metro fleet location information systems, unveiled at ISH North America the Dynamic Dispatch feature for FleetDirector, its flagship fleet tracking product. Dynamic Dispatch will be offered as an optional feature which will enhance FleetDirector's benefits for fleet communications, customer service and customer response time by further simplifying dispatcher to driver communications. The new feature eliminates key strokes and automates the vehicle location, routing and information update process.
---
Jungo's OpenRG Software Deployed in New Linksys Wireless-G VPN Router
San Jose, Calif., - Jungo® Software Technologies, Inc., a leading provider of residential gateway software, today announced that its OpenRG software is being deployed in the recently launched Wireless-G VPN Router from Linksys, a Division of Cisco Systems, Inc. The new router, known as WRV54G, is verified with the Intel® Centrino™ Mobile Technology seal and also includes Jungo's newly launched OpenRG for Wireless Gateways platform, which provides 802.1x authorization and authentication, and a RADIUS client.
---
Power Measurement Introduces Intelligent RTU for Energy Management
VICTORIA BC -- Power Measurement, a leading provider of enterprise energy management systems, introduced an option for its ION 7500 energy meter that converts the device into an intelligent, web-enabled RTU for combined "WAGES" utilities metering (water, air, gas, electricity, steam). The dedicated RTU (remote terminal unit) will automatically collect, scale and log readings from a large number of connected meters or transducers and deliver information to one or more head-end systems through a unique combination of integrated Ethernet, modem or serial gateways. The company states the RTU is ideal for commercial or industrial sub-metering, as well as transducer and equipment monitoring at utility substations.
---
OSGi 2003 World Congress Düsseldorf Germany 21-24 October
Two OSGi Equipped BMWs at OSGi 2003 World Congress!
Big news! On view at the Congress will be two luxury BMWs equipped with OSGi framework technology. BMW will be showing a 740 at the World Congress and they will have an X5 available for test drives at the Congress. Registered Attendees can sign up in advance for this experience!
---
ABB enters national agreement to provide adjustable-speed drives to Premier, Inc. members
NEW BERLIN, Wis.- ABB Inc., the leading motor drives supplier to the U.S. HVAC industry, has signed a vendor agreement with the group purchasing division of the healthcare alliance Premier, Inc. ABB, as part of both Premier's retrofit and new-construction services program, will provide adjustable-speed drives (ranging from 3 to 400 horsepower) for a host of HVAC applications. All of Premier's nearly 1,700 acute care hospital members will have access to the drives products and services.
---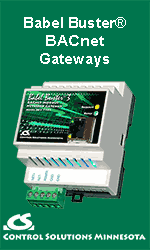 Ultra-Wideband (UWB) Market Primed for Strong Growth in Next Five Years
Finalization of 802.15.3a standards process is critical to driving mass-market adoption of UWB; Parks Associates predicts PC, mobile CE, and fixed CE applications to drive growth
Dallas, Texas - Ultra-wideband (UWB) communications systems, which enable short-range and very robust wireless connectivity between devices, will propagate within the next five years, exceeding 150 million devices by year-end 2008, according to Personal Area Connectivity Solutions: The Next Generation.
This new report from Parks Associates also warns that uncertainties about the finalization of the IEEE 802.15.3a standard may slow this market at the outset. However, once the standard is in place, the PC industry will likely lead the way with large deployments of UWB-enabled PCs and peripheral interconnect solutions, followed by the mobile CE space (digital cameras and music players) and the fixed CE segment (HDTVs, projectors, and A/V receivers)
---
Loytec's L-Core Embedded Controller - The 32-bit Platform for EIA-709 Network Nodes
L-Core technology provides the perfect platform for next generation nodes in LonWorks® networks. Complex sensors, fast actuators, or high-performance controllers are an easy task for the L-Core module. Sized like a notebook memory module, the L-Core module integrates an ARM® based CPU, memory, and an L-Chip network interface. By inserting the L-Core module into a main board that only contains a power supply, transceivers, and application-specific peripherals, the high-end node becomes reality. A real-time operating system, a software development kit, the ORION stack and the complete documentation set allow to complete the software development quick and efficiently.
---












RLE Technologies Extends Falcon™ Product Line
Ft. Collins, Colorado - RLE Technologies, a leader in water leak detection systems and Web-based monitoring solutions, announced three new products that extend its Falcon™ family of monitoring systems. The new Falcon™ products are offered in three configurations: FMS56, FMS80, and FMS104 to monitor 56 inputs, 80 inputs, and 104 inputs, respectively. Collectively these new products are designed to better address the needs of enterprises large and small for greater expandability, one-stop connectivity, and more flexibility in monitoring all environmental and fault conditions within their mission-critical equipment to ensure greater uptime and reliability.
---
Botech AB signs an OEM agreement with Regin Exomatic
Botech AB develop and sell Greyhound, a SCADA Framework for system integration and web based supervision. Since 1997 Botech AB has connected building and other installations to the Internet. Initially they used their own ASP solution for supervision but nowadays their products are also sold as off-the-shelf servers with Greyhound preinstalled and running on Linux. For Regin Exomatic the agreement means a new DDC with a web interface, EXOflex Open Web, where the Greyhound software is downloaded.
---
Tridium Named One of Virginia's Fastest Growing Technology Companies in Deloitte & Touche Technology Fast 50 Program
Richmond, VA, - Tridium, Inc. has been named to Deloitte & Touche's prestigious Technology Fast 50 Program for Virginia, a ranking on the 50 fastest growing technology companies in the area. Rankings are based on the percentage of growth in revenues from 1998 - 2002.
Tridium achieved a five-year growth rate of over 13,000%, placing it second in the Fast 50 Program. The average five-year growth rate among companies who made the Technology Fast 50 in Virginia was 3,633%. "We are proud to be recognized for the incredible work that our dedicated employees have done to develop and promote our technology, and thank our customers for making this strong growth possible," said John Petze, Tridium President and CEO.
For more information visit the website at www.tridium.com
---
TAC Awarded Army Corps of Engineers Contract
DALLAS – TAC, a world leader in Open Systems for Building IT (R), security systems and energy solutions, has been awarded a five-year Indefinite Delivery Indefinite Quantity (IDIQ) contract from the Utility Monitoring and Control Systems (UMCS) Center of the U.S. Army Corps of Engineers, Huntsville, Ala. The contract, which is not to exceed $200 million, covers various building automation and security installation projects. TAC will support these projects through its product and service offerings, including LON (R)-based TAC Vista (R) direct digital controls (DDC), I/NET (R) security, fire and life safety systems, Supervisory Control and Data Acquisition (SCADA) Systems, heating ventilating and air conditioning (HVAC) systems, and maintenance and service. TAC's contract is part of a $300 million energy management and mechanical systems procurement package developed by the UMCS center.
For more information visit www.tac.com
---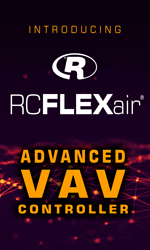 Denver Art Museum Selects Andover Controls Facility Management System
Andover, Mass. - The Denver Art Museum has selected an Andover Controls integrated Continuum® facility management system to provide alarm monitoring, access control, and environmental systems control at their Denver, Colorado museum complex. The Continuum system, installed by local Andover Representative, Westover Controls of Denver, will also provide Denver Art Museum more efficient security management and reduced energy costs.
After an extensive yearlong evaluation, Denver Museum management selected the Andover system as the best match for their high security and environmental standards. Along with door access control, Continuum will control and monitor hundreds of alarms from security devices. In addition, the system will maintain round-the-clock stringent temperature and humidity requirements mandated by the many fine art collections on loan to the Museum. Continuum will send alarms to the Museum's security staff if temperature and humidity varies from established parameters. Logging, trending, and graphing are automated and stored in the Continuum system, which allows the Museum to verify to lending institutions that their art was displayed under a properly controlled environment.
For more information visit www.andovercontrols.com
---


[Click Banner To Learn More]
[Home Page] [The Automator] [About] [Subscribe ] [Contact Us]