---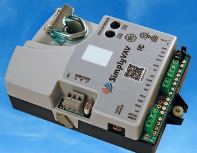 KMC Introduces Zone Equipment Control (ZEC) - VAV Zoning Made Easy

KMC has introduced a significantly improved system for either retrofitting older VVT-type systems or installing new light-commercial zoning systems. KMC's Zone Equipment Control (ZEC) system consists of a special model of KMC's award-winning Flexstat unitary controller along with up to 16 KMC SimplyVAV controllers for pressure-independent VAV control in their respective zones without the need for software. The new BAC-120063CW-ZEC FlexStat controls common commercial packaged unitary equipment and automatically switches between heating and cooling control based on local zone demands. The ZEC controller automatically discovers and communicates with the associated SimplyVAV controllers via the integral BACnet MS/TP network to provide integration of the entire system. With no software required, the ZEC system is quick and user-friendly to install and configure. Yet it also communicates with any Building Automation System using a BACnet network for monitoring and additional control options.

Visit KMC Controls for more information http://www.kmccontrols.com


---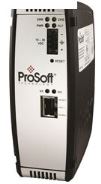 ProSoft Technology's new EtherNet/IP™ to PROFINET® IO Device (slave) Gateway

ProSoft Technology® is pleased to announce the release of the EtherNet/IP™ to PROFINET® IO Device (slave) Gateway (PLX31-EIP-PND). The gateway can be used in a variety of applications, including those involving PLC-to-PLC interlocking, a SCADA interface or data concentration. Multiple I/O connections offer you fast, consistent data delivery and the ability to prioritize data transfers by setting different update rates for control or diagnostic data, which allows you to optimize your Ethernet bandwidth usage.

For more information about ProSoft Technology's EtherNet/IP™ to PROFINET® IO Device (slave) Gateway, visit http://psft.com/pndpr.


---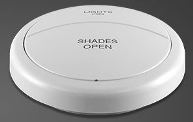 Crestron Product Update: HTT-B2EX-BATT Can Now Be Engraved

Our award-winning 2-button wireless keypad (HTT-B2EX-BATT) is the perfect solution for a wide range of applications, including as a bedside controller in homes and hotels, a personal workspace controller, or a conference room presenter selector. Whether simply placed on a table or tethered in place to prevent theft, the HTT-B2EX-BATT provides simple, convenient, reliable touch control of lights or shades. The HTT-B2EX-BATT comes in black or white and is now available with engraved buttons. Engraving makes it easy to communicate keypad functionality, which is particularly important in commercial applications; and adds the extra personalization valued in residential installations. The 2-button keypad wirelessly connects to a Crestron control system, substantially reducing wiring and related labor costs of traditional wired systems.

For more information visit http://www.crestron.com
---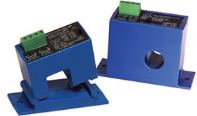 Solid-Core ATH Series Current Transducer from NK Technologies Now Available for 120VAC Applications

NK Technologies solid-core case ATH Series Current Transducers with Time Integration now accommodate 120 VAC power supplies for use in heater monitoring applications. ATH current transducers are also available in solid-core or split-core 24 volt models. ATH current transducers are compatible with most automation systems and are ideal for monitoring burst fired time proportional control of heating systems. The ATH series also feature a simple two-screw panel mount and optional DIN rail brackets for quick and easy installation. These current transducers are factory calibrated and feature industry standard outputs. The built in signal conditioning eliminates the need for a shorting block on the output, vastly improving safety over conventional current transformers.

For more information visit http://www.nktechnologies.com.


---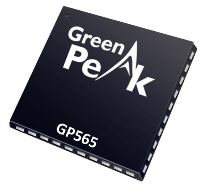 GreenPeak introduces powerful Remote Control technology for Entertainment, Smart Home and Internet of Everything applications

GreenPeak Technologies, the industry leading Smart Home semi-conductor/system company, launched the new GP565 Smart Home radio chip for remote controls, that supports voice control, motion sensing and the new ZRC 2.0 protocol. Next generation remotes use RF instead of infrared (IR) and will be able to control all the home's Smart Home features – all from a single remote. The new ZigBee ZRC 2.0 protocol enables a single remote control to control all the home's connected devices – including turning on lights, opening curtains, managing appliances and environment, etc. Other new ZRC 2.0 features include the 'Find My Remote' feature, which enables a remote control to start beeping and/or flashing when it is lost and making it much easier to find. It can be activated by a physical Find My Remote button on the home's entertainment system or Smart Home devices.

For more information, please visit http://www.greenpeak.com


---
Introducing the 4400 Series Touchscreens

CTC's new 4400 series touchscreens are available in a variety of configurations and sizes. Ranging from 4.3" to 10.4", these TFT touchscreens all feature fanless cooling systems and are offered with NEMA4/IP65-rated front panels and memory capacities to 256MB. All touchscreens are programmed with EasyBuilder, available as a free download from the CTC web site. CTC has defined easy upgrade paths for you: for the Model 2200/2200XM controller and the Model 2600/2600XM. Don't risk losing your programs or stored data. And check out CTC's model 5000 series controllers to continue taking advantage of the capabilities and new advances our products offer.

For more information visit http://www.ctc-control.com
---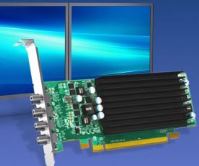 Matrox Unveils Quad and Six-Head PCI Express Graphics Cards

Matrox® Graphics Inc. announced the first two cards in the eagerly anticipated Matrox C-Series™—the Matrox C420 quad-output and the Matrox C680 six-output PCI Express® graphics cards—engineered for stability, reliability and advanced multi-display capabilities. Both cards feature 2GB of on-board memory and mini DisplayPort connectivity. They deliver outstanding performance for control room, digital signage, enterprise, industrial, security, A/V, and embedded system applications. The low-profile Matrox C420 quad card features passive cooling for increased reliability and silent operation. Its low power consumption makes it a perfect fit for small-form-factor and embedded systems. The single-slot Matrox C680 supports up to six displays or projectors. Compatibility with the latest Ultra-HD and 4K panels makes C680 a versatile solution for multi-screen workstation setups. More displays can be supported by inserting two C680 cards into a system. The board-to-board framelock feature ensures synchronization of all displays to reduce tearing on digital signage and video walls. Both new video cards work with the robust Matrox PowerDesk™ desktop management software for Windows® that lets users easily configure and manage multi-display setups.
For more information visit http://www.matrox.com/graphics

---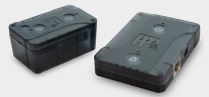 Wireless Data Logger Systems and Remote Sensors for energy auditing, environmental research and industrial automation
Paragon Robotics next-gen wireless data loggers and monitoring solutions provide unprecedented cost savings in remotely monitoring sensor data. Select from a broad range of wireless sensors (Ambient Temperature, In-Situ Temperature with thermocouples, thermistors and RTDs, Humidity, Proximity, Motion, Light, Solar, Water/Gas Flow, AC Current Clamps) and/ or couple with any external sensors or instruments with 4-20mA current and/or DC voltage outputs. Our wireless sensors are used throughout the United State and Canada in applications ranging from energy efficiency auditing, HVAC systems monitoring, industrial automation, greenhouse environmental research, warehouse and materials monitoring and food storage solutions. System includes software toolkits for system configuration, data recording and logging software and integration tools for 3rd party software dashboards or analytics. HaloCloud cloud service is available for remote access to real time sensor data and alarm capabilities with notification via email or SMS text from anywhere.
For more information visit http://www.paragonrobotics.com


---
---


[Click Banner To Learn More]
[Home Page] [The Automator] [About] [Subscribe ] [Contact Us]