News Briefs - Updated September 10th
OPC Foundation Releases XML Data Access Spec
The OPC XML Data Access (XML DA) specification is part of a move towards platform-independent interoperability and generic support for Internet-based Web Services.
The new specification provides the gateway to the Internet for OPC data and OPC information to be transferred to and from any OPC-enabled device. A 'wrapper' is being provided as an easy migration path for the estimated 3000+ OPC DA products in use today. The specification enables vendors to add OPC support to any device on the factory floor that is capable of supporting a Web service. This facilitates the OPC data exchange protocol for communicating data and information between devices independent of the operating system and networking technology that the specific device employs. Internet-based HMI is one possibility opened up by OPC XML DA. Others include Web-enabled field devices and enterprise-wide management systems.
---












Flexibility and Convenience from a Pre-assembled Lighting Control Panel
SANTA CLARA, CA - September 2003 - The Watt Stopper has introduced the LP8 lighting control panel. A pre-assembled, easy to install product, the LP8 control panel offers effective, economical automated control for small exterior and interior lighting control applications. Designed to eliminate the need for contractor site-built control systems, the LP8 features a UL-listed panel package, complete with relays, a system time clock, and panel intelligence, all pre-assembled within a system enclosure.
---
Service Delivery, Device Connectivity, and Remote Management: ProSyst Unveils mBedded Server 5.2
Cologne - Version 5.2 of ProSyst mBedded Server (mBS) is an open, modular, scalable, and Java-based service delivery platform. It is capable of interconnecting smart devices, providing and deploying services and information or entertainment content, and enables remote control, diagnostics, and maintenance.
The service platform is fully compliant with the latest OSGi Service Platform Release 3. It consists of an OSGi framework and a broad variety of commercial off-the-shelf service bundles, which can easily be added due to the modular architecture. Together with the recently released mPower Remote Manager and mBedded Builder, ProSyst offers a complete product portfolio for the design, development, and integration of a wide range of technologies into the OSGi Service Delivery Platform. This solution therefore resolves the life-cycle mismatch between devices and their software.
---
ICONICS Signs $2 Million Agreement with Johnson Controls, Inc.
Foxborough, MA - ICONICS, a leader in the development of Web-enabled industrial automation software for Microsoft® Windows® operating systems, announced that Johnson Controls, Inc. has signed a $2 million agreement to extend the incorporation of ICONICS' OPC-based GENESIS32™ Enterprise Edition software technology into its building automation products. This agreement extends the current relationship between ICONICS and Johnson Controls.
---
New EtherTRAK® Redundant Ethernet I/O Gateway
The new EtherTRAK® Redundant Ethernet I/O Gateway (model ET-GT-ST-3) provides a redundant Ethernet interface for distributed I/O clusters. The ET-GT-ST-3 extends SIXNET's rugged EtherTRAK® automation line of real-time industrial Ethernet switches, direct Ethernet I/O, and Ethernet to Modbus converters.
Without redundant networking, simple cable failures can lead to loss of control and I/O data. Using the ET-GT-ST-3 helps ensure fault-tolerant I/O updates in mission critical systems. Because the ET-GT-ST-3 has two Ethernet ports, two unique IP addresses can be used for redundant networking purposes (the secondary IP provides the backup communications path).
---
Live online training seminars presented by the Association of Energy Engineers
Fundamentals of Lighting Efficiency Online Seminar - A Realtime Distance Learning Program
Earns 1.2 CEU / 12 PDH Presented in 6 Live Teleconferencing Sessions Starts September 25
Utility Cost Control - An 8-hour Distance Learning Seminar
Earns 0.8 CEU / 8 PDH Presented in 4 two-hour sessions Program Starts September 15
Liquid Flow Measurement for Utility Systems - A 6-hour Distance Learning Seminar
Earns 0.6 CEU / 6PDH Presented in 3 two-hour sessions First Session Starts September 22
3D Load Profiling Using Interval Meter Data - A Realtime Distance Learning Seminar
Earns 0.6 CEU / 6 PDH Presented in 3 Live Teleconferencing Sessions Starts October 7
Performance Contracting 2003 - A Realtime Distance Learning Seminar
Earns 0.8 CEU / 8 PDH Presented in 4 Live Teleconferencing Sessions New Program Starts October 7
For information on all of AEE's realtime distance learning seminars, visit www.aeecenter.org/realtime
---
Co-location of UPnP European Summit and the Net-atHome2003 Show
The UPnP Fall Summit (Oct. 28 & 29) and the Net-atHome2003 show (Oct. 30 & 31) will be co-located in Cannes, France. Hosted and produced by Homega Research, these 2 events will be held at the same location on the French Riviera: Sofitel Royal Casino Hotel, Cannes Mandelieu.
The UPnP Summit will highlight the ongoing progress in the development and certification of UPnP devices, as well as the future direction of UPnP technology that will be based on a profile of the broader Web Services specifications. Now in its 6th Year, Net-atHome - the premier & largest Conference & Exhibition in its field in Europe - is breaking new ground by hosting a whole week dedicated to the connected home markets.
---
TAC to Provide Enhanced Wireless Building Management Solutions
DALLAS – TAC, a world leader in Open Systems for Building IT®, security systems and energy solutions, announces a strategic partnership with Inovonics® Wireless Corporation of Louisville, Colo., to release wireless sensors integrated with TAC Vista® IV — a LonWorks®-based building management software. Inovonics is a pioneer in the development, manufacturing, and marketing of radio frequency (RF) products for many applications, including heating, ventilating, air conditioning and refrigeration (HVAC/R).
For more information about TAC visit www.tac.com
---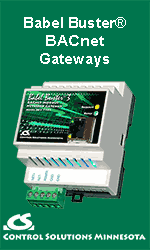 Enflex Brings Low Cost Web Enablement Solution to Honeywell W7600 Systems
Prescott, AZ - EnFlex announced the availability of its EnFlex network connectivity and Web enablement solution software for the Honeywell W7600 family of building automation systems. The capabilities of the EnFlex-Honeywell gateway device driver allow existing installations of W76xx products to be Web enabled and accessed via the Internet to enterprise reporting systems. EnFlex continues to provide system integrators and energy services companies with cost effective tools to enable the exchange of data between energy management systems (EMS) and enterprise information systems.
---
Sustainable Building Information System
New website at www.sbis.info which is the home of the Sustainable Building Information System, or SBIS. Subject to occasional massive power cuts in North America you should be able to find much of interest in the site.
The system has been launched by the International Initiative for a Sustainable Built Environment (iiSBE), with the support of several organizations around the world. The goal of the system is to allow users all over the world to gain access to a rich body of information related to sustainable building in several languages.
---
Smart Card Alliance Announces Fall Conference Program Spotlighting Mobility
Princeton Junction, NJ – The Smart Card Alliance has announced its Fall Conference program, "Smart Cards in Motion," focusing on one of the principal drivers of the widening use of smart card technology – mobility. The three-day agenda is rich with users who will advise attendees on the experiences of recent smart card implementations in banking, quick service restaurants and retailing, mass transit and corporate enterprises.
"Smart Cards in Motion" will be held October 14 -16, 2003 at the Sawgrass Marriott Resort in Ponte Vedra Beach, Florida. The conference is open to non-members. Member organizations receive special pricing. The agenda and online registration can be found on the Alliance website, http://www.smartcardalliance.org.
---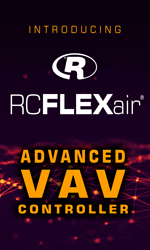 New Version of SIXNET's Free Open Automation Solutions CD is Now Available
SIXNET's free data acquisition and control CDs have become a standard resource in the informed industrial engineers' tool box. A completely revamped Open Automation Solutions CD has just arrived. The new CD contains the latest version (2.2) of SIXNET's I/O Tool Kit, and an extensive library of open Linux software and resources. The CD also features the new "Best of Both Worlds" presentation which shows how familiar Windows tools can be used to manage and configure SIXNET'S Linux IPm controllers and RTUs, rendering the Linux inside "transparent" to users who don't know any Linux.
---
Opto 22 Announces New Features, Hardware for SNAP Ultimate I/O System System Boasts New File System, FTP, and Serial Communication Capabilities
Temecula, CA - Opto 22, a manufacturer and developer of hardware and software for industrial automation, remote monitoring, and enterprise data acquisition applications, has announced several new features for its award-winning SNAP Ultimate I/O system, available as part of a free SNAP Ultimate I/O firmware upgrade. Additionally, a new version of the SNAP Ultimate brain is now available, expanding the capacity of digital I/O channels on a single rack.
---
ArchiOffice®: Software for the Professional Architectural Services Firm
Chicago, Illinois - Orange Loft LLC announced today the long-anticipated release of ArchiOffice®, the comprehensive management software solution tailored especially for architecture firms. Five years in development, this solution designed by and for Architects is now available. ArchiOffice is groundbreaking software that manages all the workflow needs facing the professional Architectural services firm: contact and project management, time and expense tracking, billing, calendaring, reporting, and document management. And it does this all in a handsome, intuitive and user-friendly interface.
---


[Click Banner To Learn More]
[Home Page] [The Automator] [About] [Subscribe ] [Contact Us]