---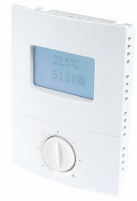 The new Sontay Universal Sensor range is now available

The single output universal sensor provides the perfect solution in price sensitive projects. This product has a lower cost than our standard sensor range due to there only being one sensing output. However, it has added clever functionality in that it can automatically determine controller input configuration of current or voltage and run accordingly. Sensors are available for RH, Air Quality, CO2 and Humidity.

Available in duct and space sensing versions. For more information on pricing or to see a product sample visit http://www.sontay.com
---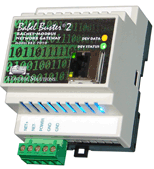 Control Solutions Introduces Non-Bound LonWorks Gateways

Control Solutions has introduced five new network gateways useful in integrating legacy LonWorks based equipment into updated BACnet or Modbus networks. These gateways use a non-bound polled interface to LonWorks devices making them accessible from BACnet or Modbus networks without additional LonWorks network management tools. The Babel Buster BB2-6020-NB replaces the legacy Babel Buster X2 for connecting LonWorks devices to a Modbus TCP network. The BB2-2010-NB is used to connect LonWorks devices to a Modbus RTU network.
The Babel Buster BB2-7020-NB replaces the legacy Babel Buster IP/XL, and the BB2-3020-NB replaces the legacy Babel Buster 485XL. These gateways are used to connect LonWorks devices to BACnet IP and BACnet MS/TP networks respectively.

For more information visit http://www.csimn.com/

---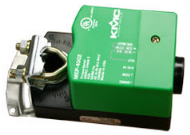 KMC Announces Update to Popular Actuator Line
Effective August 24, 2015 the proportional inputs of MEP-4000/4800, MEP-4200/4500/4900, and MEP-7500/7800-series actuators are selectable between 0-10 DC and 2-10 DC using a switch or jumper. Feedback starting points will also be changed accordingly: If the 0-10 VDC input is selected, feedback options will be 0-5 or 0-10 VDC. If the 2-10 VDC input is selected, feedback options will be 1-5 or 2-10 VDC.
For more information visit http://www.kmccontrols.com

---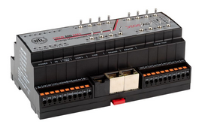 DEOS OPEN600 BACnet Controller
The DEOS OPEN 600 EMS is a highly flexible BACnet controller with 32 integrated in- and outputs for controlling and regulating buildings. It can be extended with up to 5 OPEN I/O modules. With a range of different connectable OPEN I/O modules, the scalable controllers can be extended at any time according to individual project requirements, supporting up to 112 physical data point and 500 BACnet objects. The OPEN 600 is equipped with Hand/Off/Auto switches, allowing users to override the control outputs for commissioning and maintenance purposes. It comes with 1 CAN bus, 1 RS232, 1 RS485 and 2 fast Ethernet interfaces, which enable BACnet MS/TP, Modbus, M bus and KNX routing.
For more information visit http://www.deos-controls.com


---

The all new Command Fusion Solo to Ship in September

We are pleased to announce that the Solo, our all-in-one networkable controller, will be shipping in September! The Solo is designed to easily give single rooms and smaller installations powerful control functionality at a cost effective price point. A built in Ethernet port gives the Solo immediate and simple connectivity to any standard network, while the communications expansion slot allows the user to easily add other protocol cards such as the DALI expansion card – which will be available soon after product launch.

For more information visit http://www.commandfusion.com
---
Trueway FZE Products

Trueway FZE is an UAE based company that delivers air conditioning accessories such as Smartphone Type Thermostats, Modern Thermostats, Modulating Thermostats, Touch Screen Thermostats, Solflame Patio heater in the middle east region.
For more information visit http://www.truewayfze.com/


---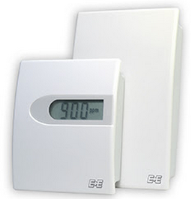 Room Transmitter for CO2, Humidity and Temperature
The EE800 transmitter from E+E Elektronik measures CO2, temperature and relative humidity and calculates the dew point temperature. The versions with Modbus RTU or BACnet MS/TP interface also calculate absolute humidity, mixing ratio, specific enthalpy, frost point temperature and partial water vapour pressure. In addition, they can be easily integrated into a bus system for building automation or automatic indoor climate control.

For more information visit www.epluse.com

---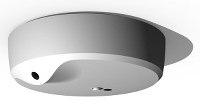 Crestron Now Shipping Wireless, Battery-powered Photosensor

Crestron is now shipping a new battery-powered photosensor with infiNET EX® wireless technology (GLS-LDL-EX-BATT). This dual-loop photosensor provides superior natural light sensing and indoor light control for daylight harvesting applications. Two internal photocells—one for open-loop daylight sensing and one for closed-loop ambient light sensing—effectively cut costs in residential, commercial, or retro-fit applications. The GLS-LDL-EX-BATT monitors natural daylight from windows, automatically adjusting shades and lighting to optimize natural light reducing energy usage while maintaining the comfort and convenience of the space and its occupants.
For more information visit www.crestron.com.

---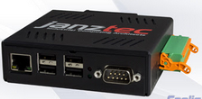 Saelig Introduces Raspberry Pi-based Fanless CANbus Controller

Saelig Company, Inc. announces the availability of the emPC-A/RPI - a compact, fanless embedded controller based on the Raspberry Pi 2 B board, but with Janz Tec add-ons to implement additional features needed for industrial applications. Intended for wall or DIN-rail mount, the emPC-A/RPI includes extra features that expand the usefulness of the Raspberry Pi computer, including a CANbus interface. The compact 24-pin multi-connector provides access to many of the emPC-A/RPI interfaces such as SPI, I2C, 8 x digital I/O lines, RS232/485, etc. Two USB interfaces are also available on the connector panel.
For more information visit www.saelig.com

---

U1000HM Clamp On BTU Meter
The new energy metering solution from Micronics. Simple, low cost, hot or chilled water BTU energy measurement from outside the pipe. A smarter solution than in-line BTU energy meters! The U1000HM is an ultrasonic clamp on BTU meter that uses ultrasound to measure flow rate and PT100 temperature sensors to measure flow and return temperatures. The U1000 HM displays BTU energy rate and totalized BTU energy with pulse output and Modbus communication, so it can be used as a standalone clamp on BTU meter or as an integral part of an aM&T or BEM's system. Simple to install – clamp on to the pipe, set the pipe diameter and connect the power, no specialist skills or tools required and Modbus compatible.
For more information visit http://www.clamponflow.com

---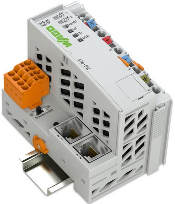 BACnet MS/TP Controller Simplifies Building Automation Planning and Installation

WAGO's new BACnet controller utilizes easy-to-install twisted-pair lines to economically control complex building automation tasks and simplify I/O integration. The 750-829 BACnet Controller, with MS/TP master functions, acts as a control gateway allowing seamless integration of connected I/O modules and convenient connectivity to actuators and sensors via WAGO's 750 Series I/O modules. WAGO's BACnet MS/TP Controller performs central or decentralized open and closed-loop control tasks in HVAC systems and can even be used as a room automation controller. Commissioning is fast and easy using WAGO's BACnet Configurator, featuring an integrated device manager for complex project configuration.

For more information visit http://www.wago.us/


---
---


[Click Banner To Learn More]
[Home Page] [The Automator] [About] [Subscribe ] [Contact Us]