---

EMAIL INTERVIEW – Raj Sundaresan & Ken Sinclair
Raj Sundaresan – Director and CEO, Airbee Wireless
Raj was previously founder and CEO of Intelligent Systems, Inc., a customized software developer. He has over 22 years IT experience as an independent consultant to both private and government organizations as well as several Fortune 500 companies.
---
Airbee Wireless
Airbee Wireless is a leading end-to-end provider of intelligent embedded software solutions for low-power RF mesh networking











Sinclair: Let's start with some background information on Airbee Wireless.
Sundaresan: Airbee Wireless was founded in 2002 and has since become the leading provider of intelligent embedded microcontroller software for low-power RF mesh networks. We work very closely with leading semiconductor manufacturers to adapt and qualify their product offerings for use in this emerging market segment. As such, Airbee has provided a vital link between semiconductor companies and application developers serving market segments such as industrial automation, healthcare, automotive, retail, telecom and others.

Leveraging this extensive background as a short-range wireless and LPW mesh networking pioneer, along with the broadest and deepest development team in the industry, we have created a full spectrum of product offerings tailored to meet the particular requirements from early product development through productization, certification, and production ramp-up.

Airbee provides a portfolio of ZigBee-ready networking software for any number of 802.15.4 radio/microcontroller combinations used in ZigBee networks. Airbee leverages a comprehensive software approach for implementing low-power wireless mesh networks. Designed and engineered to comply with ZigBee / IEEE 802.15.4 global standards, Airbee's embedded software offers affordability, a streamlined path for end-product certification, shortened time to market, and the flexibility to tailor specific product features within a comprehensive software environment.
Sinclair: I noticed that Airbee's latest announcement includes a new product version targeting the industrial and large consumer markets. What makes your solutions well suited for industrial environments?
Sundaresan: Airbee's comprehensive technology portfolio is built around, but reaches beyond, ZigBee, which strengthens our ability to meet the demands of real-world deployments and application development. With our platform-agnostic solutions, we can extend the existing ZigBee networking foundation to afford OEMs and developers the benefits of reduced risk and ease-of-use when deploying wireless connectivity outside of the lab.

Following the pattern of most new wireless technology developments, the initial focus is typically on the underlying silicon functionality. Specifically in the case of Low-Power RF Mesh networks, the focus has been on the development of RF radios that comply with the 802.15.4 standard and on the associated microcontrollers. However, in low power RF mesh networks, the hardware choices are pretty straightforward and the real challenges lie in getting the software right for supporting optimal performance and reliability.

As low-power RF Mesh network solutions move out of the lab and into real-world solutions, the focus must shift to the software side of the solution equation. Software development and support are the keys to any successful technology mass-market adoption, and ZigBee is no exception. Industrial applications need to be robust. And the creation of robust software solutions for mesh networks requires very specialized skills and expertise. This requires most product developers to look beyond their limited in-house resources in order to achieve their objectives. We provide such solutions.
Sinclair: What are some of the challenges in deploying low-power RF mesh networks and how does Airbee overcome them?
Sundaresan: The primary challenges for implementing robust low-power wireless mesh networks revolve around the software elements. In essence, the inherent simplicity, scalability and self-healing characteristics of the mesh are a direct function of the robustness, resilience and reliability provided by the operating software and network stack running on every node in the mesh.

In industrial applications where RF environments tend to get very noisy (and increasingly in other environments as well), the ability of the software to provide these benefits is the major factor for success or failure. The simple fact of life in any wireless networking environment is that there will always be transmission interruptions and hardware failures. In mesh networks, where each node must act as a full participant (sending, receiving and routing data traffic), the software challenge involves much more than just implementing a protocol stack that is simply controlled by the hardware.

In effect, the software approach needs to provide a complete operating environment that is tailored to and optimized for LPW mesh networking implementations. The "operating software" on a low power mesh node must both control the hardware environment and insulate it from externally induced failures.

If a flawed or limited software design exposes the node to adverse external conditions, such as RF interference, and also does not provide mechanisms for graceful recovery, then the node and ultimately the entire network are compromised. The only rational approach lies in treating the software as the most important element of the LPW mesh networking node design by assuring that the software choices provide both compliance with ZigBee standards and a comprehensive operating environment designed for robustness, resilience and reliability.

Airbee's solutions arm customers with key software elements that play a vital role in the network's ability to resist failure, to recover from hard and soft failures, and to operate continuously.
Sinclair: Looking at the competitive landscape, how is Airbee different than other companies?
Sundaresan: We have no direct competitors. As the only independent provider of comprehensive ZigBee-compliant operating software designed to run across a range of hardware implementations, we offer both OEMs and their semiconductor suppliers a solid foundation for developing, testing, certifying, deploying and maintaining products for today's and tomorrow's low-power wireless mesh networking environments. Airbee's hardware independence also means that developers across the entire ZigBee ecosystem can select the hardware that is best for their specific product requirements, while standardizing on a common software operating environment that adapts to their needs while assuring complete interoperability between all elements of the mesh.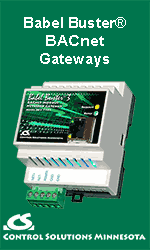 Sinclair: What are Airbee's strengths? What is so unique about Airbee?
Sundaresan: From the outset, Airbee has been both a pioneer in the development of software technologies for implementing low-power mesh networking and a strong proponent of taking a comprehensive approach to the software challenges. We have backed up this philosophy by bringing together the most extensive team of experts in the industry when it comes to low-power mesh networking software design.

Airbee has its own RF lab and has developed unique in-depth experience in building short-range wireless technologies. With such expertise, Airbee offers a core competency that is unique in this market. As the leading expert in short-range wireless and low-power wireless mesh networking, as well as the last remaining independent software provider in this market segment, Airbee is positioned to give OEM developers a unique blend of proven standards-compliant software solutions, hardware-independent implementation alternatives and the hands-on assistance to assure product success.
Sinclair: What is next for Airbee?
Sundaresan: While the ZigBee Alliance has laid an excellent foundation for implementing wireless networks focused on industrial and home automation applications, the overall future of low-power wireless mesh networking will ultimately involve a widening spectrum of embedded communications capabilities across a broad range of devices and applications. Many of these will require ZigBee compliance while some number of applications may be better served by deeply embedded proprietary implementations or the use of LPW meshes to implement other standard communication protocols. We will continue to be a driving force behind interface agnostic solutions designed to meet the evolving needs of the industry.

With short-range low-power wireless mesh networking now poised to revolutionize a whole new range of industry segments, including industrial automation, whole-house management applications, energy monitoring/management, lighting systems, appliances, and consumer electronics, OEM developers in these segments need software solutions that will allow them to quickly implement complete and certifiable product designs.

By leveraging our industry leadership in addressing these software challenges from a comprehensive "operating system" perspective rather than trying to solve them with piecemeal solutions, OEM developers can get to market faster and will be able to better differentiate their product offerings to take maximum advantage of these emerging market opportunities.
---

[Click Banner To Learn More]
[Home Page] [The Automator] [About] [Subscribe ] [Contact Us]