---

EMAIL INTERVIEW – Steve Hauser & Ken Sinclair
Steve Hauser, Executive Director of the GridWise Alliance and Vice President of Strategy for GridPoint
Steve Hauser is Vice President of Strategy for GridPoint and is responsible for creating new markets and partnerships to accelerate the long-term growth of GridPoint. He has been nationally recognized for more than 25 years as a leader in clean energy technology development efforts. In 2002, he was featured in MIT's Technology Review magazine as a pioneer in the electric smart grid revolution.
Mr. Hauser also serves as Executive Director of the GridWise Alliance, an advocacy group supporting a national imperative for modernizing the nation's electric infrastructure. Since 2000, he has brought together more than 200 companies to create a broad industry vision to transform energy systems, markets and technologies. Mr. Hauser has also led the creation of a new national brand called "GridWise," significantly raising the visibility of these issues with federal and state policy makers.
Previously, Mr. Hauser has held various senior management positions at the National Renewable Energy Laboratory, Battelle and SAIC. During his career he has served as an advisor to numerous clean energy organizations and is former Chairman of the World Renewable Energy Congress. Mr. Hauser holds an M.S. in chemical engineering from the University of Washington and a B.S. in engineering physics from Oregon State University.
---
GridWise Alliance
We believe, for example, that electrical "loads" (e.g., equipment and appliances) must actively participate in the day-to-day and even minute-to-minute) operation of the electric grid in the future.











Sinclair: Can you give us a brief introduction to the GridWise Alliance?
Hauser: The GridWise Alliance is a nonprofit advocacy group comprised of companies that represent a broad perspective around electricity issues. It was formed in 2003 in the wake of the "meltdown" in California and the "blackout" in the Northeast. We are currently at 25 members and growing as these issues become better understood and the public is more aware. Our members are utilities, IT companies, and technology companies like GridPoint, which creates intelligent energy solutions for utilities that will help enable the "smart grid."
Sinclair: So what is your primary purpose?
Hauser: We develop and promote concepts that will accelerate adoption of a "smart grid" around the country. We certainly promote new technology ideas, but also a spectrum of policies that will encourage market acceptance of these technologies.
Sinclair: Can you give us an example of the "concepts" that you promote?
Hauser: We believe, for example, that electrical "loads" (e.g., equipment and appliances) must actively participate in the day-to-day (and even minute-to-minute) operation of the electric grid in the future. This will create ways to use power plants (and other energy generation sources) much more efficiently and cleanly, as well as reduce operating costs. This presents many challenges of interoperability, security and privacy, for example, all of which we can manage.
Sinclair: Are you finding a willingness on the part of industry leaders, regulators, and politicians to listen to your message?
Hauser: Abosolutely! Just the willingness of companies like IBM, ConEd, SEMPRA and others to actively participate in the Alliance is one strong indicator. Beyond that, we are seeing a very positive response to our message from almost everyone we talk to in industry, but also in both state and federal governments. There is a broad realization that "business as usual" in the utility industry is not working, and we need to be creative in looking for better solutions. We are organizing a new national conference called "GridWeek" to bring together many of these leaders to discuss these alternatives and to begin to create a national action plan.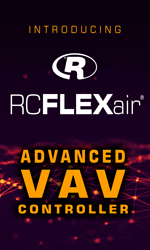 Sinclair: Tell us more about GridWeek.
Hauser: It's a first-of-its-kind event that will include high-level keynote addresses from industry CEOs, state and federal politicians and other notables such as Secretary of Energy Samual Bodman, for example, who will speak on the state of the grid. We've structured it to encourage networking between regulators, legislators, utilities and technology companies. It's being held in Washington D.C. at the Reagan Center April 23-26, and we hope it will become an annual event. You can get details and register at www.gridweek.com.
Sinclair: Is there really much going on in Congress on this topic?
Hauser: There is certainly a lot of discussion about energy again even though the last Energy Act is less than two years old. When the leadership of Congress changed with the November election, many of the issues we've been working on suddenly became popular once again. Although it's always hard to predict what legislation Congress will actually pass this year, we expect to see a variety of bills introduced that will address our issues.
Sinclair: Do you really think the market is changing?
Hauser: There is more and more evidence every week that we are near a "tipping point" in the market. The popular press is starting to pay attention to these issues, the investment community is clearly giving it priority, and the industry in general is waking up. GridPoint is a great example of an innovator exploding on the scene in a way that wasn't happening even a year ago. Every week it seems like I learn about another new company in this market. It's clearly more than hype, since utilities are signing contracts for these products and services in an ever increasing wave of change.
---


[Click Banner To Learn More]
[Home Page] [The Automator] [About] [Subscribe ] [Contact Us]