---
EMAIL INTERVIEW - Bruce McDuffee & Ken Sinclair

Bruce McDuffee is the Marketing Manager and Humidity Trainer for Vaisala North America.
A marketer at heart, he has more than 15 years of industrial sales experience and previously owned a small Marketing Production Agency. As a big believer in offering customers education and knowledge about their measurement issues, Bruce started the Vaisala Humidity Measurement Seminar program 4 years ago with some local seminars in his regional sales territory. This year the Humidity Education seminars are being offered in 11 major cities in the US and Canada for a total of 20 separate days of training.
---
Vaisala Humidity Measurement Training Seminars
The seminar covers topics such as Humidity Theory, Psychometric Calculations, Sensor Technology, Good Measurement Practice, Calibration and Choosing the Correct Instrument.











Sinclair: What are these seminars all about?
McDuffee: Humidity is one of the more difficult parameters to measure and can be even more difficult to understand. We started these seminars to provide education for our customers so that they can better understand the parameter and how to best measure humidity. The seminar covers topics such as Humidity Theory, Psychometric Calculations, Sensor Technology, Good Measurement Practice, Calibration and Choosing the Correct Instrument. Humidity is not like electricity, weight or temperature where these parameters can be measured very precisely. I've had meteorologists with 30 years of experience attend the seminar and I ask them why they attend. The answer is inevitably that humidity is perhaps the most difficult measurement they make and more knowledge is always very helpful.
Sinclair: What is the cost for the seminar and what do the attendees get out of it?
McDuffee: The Seminar is free. The whole idea of the seminar is to help people understand humidity. For proper measurement of any parameter, first we must understand the thing that we measure. By the end of the day, everyone should have a good understanding for the various humidity parameters and how pressure and/or temperature does or does not affect them. By understanding humidity, the attendees learn to avoid common problems with humidity measurement and learn how to obtain more reliable and repeatable measurements. The seminar includes hands-on exercises in calculating parameters, calibrations, and solving a real life case study at the end of the education sessions. They also take home a handy slide rule calculator and the Vaisala Calibration Handbook.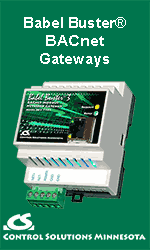 Sinclair: Does the seminar include a presentation about Vaisala products?
McDuffee: No, the seminar is purely educational in nature. We do include some training specifically on the Vaisala HUMICAP® and DRYCAP® technologies, but it is meant to educate customers in the optimum use of the technology. Naturally, we do display our line of instruments at the seminars, but the content is all about knowledge and not about product features and benefits. As an optional breakout session after the seminar, we offer a session that provides an overview of the Vaisala product line.
Sinclair: When and where are the seminars being held this year?
McDuffee: We have seven cities remaining in 2008; Morristown (NJ), Detroit, Baltimore, Dallas, Boston, Chicago, and Toronto. Usually we offer the seminar two days in each city. It's a one day seminar. Typically there is a maximum of 50 seats per day and they fill up pretty quickly on a first come first served basis.
Sinclair: What other resources does Vaisala offer to help spread the knowledge about humidity measurement?
McDuffee: We have quite a lot of information about humidity as well as the other parameters we measure on our web site; www.vaisala.com. We have a page dedicated to information in our Knowledge Center. We offer an online Relative Humidity Calculator, application notes, instant chat with an Application Engineer, and, of course, much information about our products.

For detailed information, visit our website www.vaisala.com/seminar or call us at 888-824-7252.
---


[Click Banner To Learn More]
[Home Page] [The Automator] [About] [Subscribe ] [Contact Us]