---
IndigoVision IP-CCTV Keeps Cincinnati Shoppers
Safe and Secure

Joanna Brace
Chief Marketing Officer
IndigoVision
Northgate Mall in Cincinnati, Ohio has installed an IP Video CCTV surveillance system from IndigoVision as part of a recent renovation. The Mall has more than 1.1 million square feet of retail space and over 100 specialty shops and four department stores. Twenty-seven cameras monitor the main public shopping areas inside the mall and the surrounding areas around the outside of the building. The system was designed and installed by IndigoVision's local authorized partner Mobilcomm.











'Control Center', IndigoVision's IP Video and alarm management software, is used by operators to view live and recorded video from any of the cameras. Two 'Control Center' workstations are used, one in the main security control room and one in the manager's office. Video is recorded using IndigoVision's Network Video Recorder (NVR) software running on a Windows 2003 server. The flexibility of IndigoVision's IP Video solution allows workstations, cameras and NVRs to be located at any point on the network. This creates a 'virtual matrix' which replaces the traditional analog switching matrix providing for remote monitoring and a truly scalable solution for the future.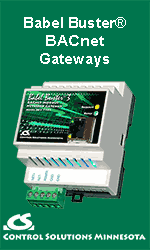 Commenting on the system, Jerry Weller, Northgate Mall's Manager, said, "The video quality produced by the system is excellent and the 'Control Center' software is very easy to use. The map layout on 'Control Center', which shows the camera positions, has been a great help in training new operators. The search and analysis tools also allow the operators to quickly find the required video clip from recorded footage".
Northgate Mall's security team work very closely with the local police and have assisted them on several occasions by supplying video clips of incidents from outside cameras. Video clips can be exported from 'Control Center' for evidential purposes using sophisticated encryption and watermarking techniques to ensure the material is tamper-proof.
Each camera is connected to an IndigoVision 8000 transmitter/receiver module which converts the analog feed to DVD-quality digital video for transmission over the network. Each 8000 module can also transmit 2-way high-quality audio and interface to hardwired I/O, both of which have been used to good effect at Northgate Mall. In order to prevent inappropriate use of the family restroom an intercom has been installed that the public has to use to gain access. When the intercom button is pressed an alarm is triggered in 'Control Center', which displays the location on the camera map and the video image from the local camera. Two-way communication is initiated between the member of the public and security operator. The restroom door is then released via an 8000 output triggered from 'Control Center'. The whole intercom function has been totally implemented using standard IndigoVision features.
---


[Click Banner To Learn More]
[Home Page] [The Automator] [About] [Subscribe ] [Contact Us]