---

EMAIL INTERVIEW – Jim Young and Ken Sinclair
Jim Young, Co-founder Realcomm Conference Group

Jim Young is the co-founder of Realcomm Conference Group which produces Realcomm, IBcon and CoRE Tech, the world's leading conferences on technology, automated business solutions, intelligent buildings and energy efficiency for the commercial and corporate real estate industry. As Realcomm's leader, he leads the organization and interacts on a daily basis with some of the biggest companies globally pertaining to some of the most advanced and progressive next generation real estate projects under development.

---
IBcon – Where Facilities and IT Converge!


IBcon is not your traditional BAS conference! It is the largest gathering of authorities with international case studies on the topic of open architected, interoperable and integrated IP centric smart, connected, high performance and intelligent buildings.
Sinclair: What has been going on since last year at IBcon and Realcomm?

Young: A lot! In many respects I really think we have 'jumped the chasm'
(
www.realcomm.com/advisory/advisory.asp?AdvisoryID=570
) for this new generation of Smart, Connected, High Performance, Intelligent Buildings. Where 2-3 years ago we were simply talking about how great it would be if all the buildings were smart and there were a few early adopters leading the charge, it seems that in the last 6-9 months the dam has broken and many organizations are now connecting their buildings to the network.
Sinclair: Can you give me an example of some of the things you are hearing?

Young: We've been on the phone a lot in preparation for IBcon and have been hearing about things like 4,000 IP addresses in every mall -- for starters!, 500M data points being collected each day from a corporate campus, 37B data points being collected from a retailer each week, a casino owner with more than 1M devices on the network, an office portfolio owner that is adding up to 200 buildings to the network over the next 12 months and another mall owner that says we better hurry up with IPv6 because he is going to put every electro/mechanical device on the network and we need more IP addresses! I have simply never seen this type of activity before.

Sinclair: What if any issues are you seeing out there?

Young: In my opinion, we are entering the high-velocity chaos phase. This is a point in time where, for whatever reason, a number of people jump in and decide this is the time to connect and automate their buildings. While this is good on the surface, we need to learn from lessons past. Despite our willingness to move forward at breakneck speed, we need to slow down enough to make sure that we minimize our mistakes. There are a lot of people with IT experience and a lot of people with BAS experience, but a smaller number with both skill sets. Those who are making the decision to move forward on smart, connected, high performance, intelligent buildings that are open, interoperable, open architected and IP centric need to make sure they ask tough questions of their partners, making sure they have the skill sets to deliver on this new generation of smart buildings.

Sinclair: Anything else?

Young: Yes, we need to make sure we do not just focus on the energy issues associated with automated buildings. While energy is a major issue on everyone's mind, we cannot leave the other very important benefits out of the discussion. Operational efficiency, energy efficiency, sustainability and occupant satisfaction are the major four legs of the chair with financial optimization being the seat. After all, financial justification has and will always be the most compelling and sustainable driver for converting a building from dumb to smart. You have to consider all of these aspects from the onset; otherwise if you only consider your energy strategy, you are going to find yourself rethinking everything a few years from now.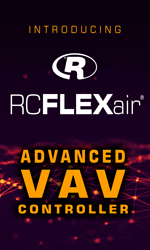 Sinclair: So tell us about IBcon…how is it shaping up?

Young: Well, I could tell you all the great things about the general session, program and exhibit floor but I don't want to create too much noise. I want to be very specific and somewhat simplistic to try and make these very important points about IBcon:

We are no longer talking about IF we can do this; we are talking about HOW
We are going very deep into the conversation for those that are ready
We are talking about the five points: operations, energy, sustainability, occupant satisfaction and ultimately financial optimization
It's no longer the same 3-4 case studies; there are so many new ones it's hard to choose
If you are in this space, you need to see first-hand, the velocity of what's happening -- you need to be at IBcon this June in Orlando.
Oh and yes, we will have a great general session with some big surprises, an extraordinary program and world-class exhibitors displaying the latest innovation in smart, connected, high performance, intelligent buildings.
Sinclair: Any final thoughts?
Young: Sure. It has been a long journey since 2002 when we first wrote the article,
"Connecting Buildings and Processes to the Network."
It was here that we talked about an enterprise grade network, connected electro-mechanical devices, big data and automated business processes. From there we went to Asia, Europe and the Middle East and saw a glimpse of what we have been talking about. We then saw a host of early adopters in the U.S. take the plunge and test out the idea of connected buildings and today, 11 years later we are finally on the verge of a REvolution. I really look forward to seeing all your readers at IBcon in Orlando where we can all participate in the next chapter of this journey.
---


[Click Banner To Learn More]
[Home Page] [The Automator] [About] [Subscribe ] [Contact Us]