---
Every month there is a blizzard of information contained in the emails and newsletters that cross my desk on their way to AutomatedBuildings.com. Some of this information is not in the form of any type of content we can publish but I feel I should share with you these snippets, blog bits, and url links that are about to fall off my desktop.
John, the co founder of Sky Foundry, and Eric discuss how graphics tools like those made by companies like Sky Foundry are making buildings smarter and saving their owners energy and money. John also tells us about Haystack Connect, which promises to be one of the most informative and useful events of 2013.
QA Graphics, provider of Energy Efficiency Education Dashboard®, is helping New York City's first LEED Gold-certified restaurant showcase its green initiatives. Apple-Metro, Inc., the New York Metropolitan Area franchisee for Applebee's Neighborhood Grill & Bar®, has opened a new Applebee's restaurant and is using QA Graphics' Energy Efficiency Education Dashboard.
The top 10 energy efficiency smartphone apps, courtesy of the Alliance to Save Energy (ASE). The Alliance to Save Energy is a nonprofit organization that promotes energy efficiency worldwide through research, education and advocacy.
DALI lighting for commercial buildings - the better choice for commerical lighting controls DALI lighting protocol is very popular outside of the US and North American market.

With Where Good Ideas Come From, Steven Johnson pairs the insight of his bestselling Everything Bad Is Good for You and the dazzling erudition of The Ghost Map and The Invention of Air to address an urgent and universal question: What sparks the flash of brilliance? How does groundbreaking innovation happen? Answering in his infectious, culturally omnivorous style, using his fluency in fields from neurobiology to popular culture, Johnson provides the complete, exciting, and encouraging story of how we generate the ideas that push our careers, our lives, our society, and our culture forward.

Here is a good article on what IBM is doing in the cloud services area.
Although not directly focused on our industry we need to be willing to educate ourselves about what is going on in the IT world and adopt those things that are applicable instead of re-inventing.By Steve Jones
Wireless Control Systems for Smart Buildings - ZigBee, EnOcean, Wi-Fi, and Other Wireless Networks for HVAC, Lighting, Fire & Safety, and Security & Access Control Systems in Commercial Buildings
The Ten Commandments of BYOD The rapid proliferation of mobile devices entering the workplace feels like divine intervention to many IT leaders. It's as if a voice boomed down from the mountain ordering all of the employees you support to procure as many devices as possible and connect them to corporate services en masse. Bring Your Own Device (BYOD) was born and employees followed with fervor

1. Create Thy Policy Before Procuring Technology
2. Seek The Flocks' Devices
3. Enrollment Shall Be Simple
4. Thou Shalt Configure Devices Over the Air
5. Thy Users Demand Self-Service
6. Hold Sacred Personal Information
7. Part the Seas of Corporate and Personal Data
8. Monitor Thy Flock—Herd Automatically
9. Manage Thy Data Usage
10. Drink from the Fountain of ROI
If you do energy reporting or if you're thinking about starting, this whitepaper is for you. Reporting on ongoing energy costs and consumption is commonplace across most large organizations, as CFOs, building owners and other stakeholders realize the potential for significant cost savings if energy is considered a controllable, variable expense. In this whitepaper, we've narrowed in on the top 5 common mistakes energy managers, consultants, and other energy professionals make when assembling energy reports and interpreting the results.
NYC MTA to install 90 futuristic touchscreen kiosks across the subway
Cloud Computing – The Conversation Goes Deeper For the past 36 months, cloud computing has been one of the most consistent discussions in our industry. Each year, it makes its way to the top of requested topics. The difference between three years ago and today is that we have moved from theory to slow and continuous adoption. Now that we have moved beyond early adoption, new issues such as data integration, application development, security and data privacy to negotiating cloud contracts have emerged. This webinar will dive deeper into the issues associated with cloud computing.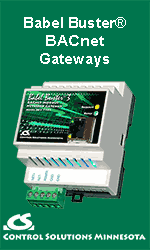 Noesis Energy - What We Do [VIDEO] New to Noesis and wondering, "What do you guys do?" Check out this quick and fun intro video and sign-up for your free account today
Aconex Upright Software from Down Under Aconex (est. 2000) was launched in the dot.com era behind already well-established project management software companies in the United States such as Meridian Systems, Inc. (acquired by Trimble in 2006), Primavera (acquired by Oracle in 2009), Autodesk, Accubuild, and other lesser known players. Perhaps the offshore founding of Aconex was a blessing, allowing it to incubate, experiment, and grow to become one of the global market leaders more than a decade later, eventually moved its headquarters from Melbourne, Australia, to San Francisco, California. To learn more about their rapid ascension in cloud computing for Construction IT, I interviewed Aconex CEO and co-founder, Leigh Jasper.
Utilities Offer Rebates for Lighting Controls By Craig DiLouie, on March 11, 2013
Big Data Analytics: Key to Unlocking BIG Energy Savings As you read this sentence, millions of meters around the country are taking energy readings and sending those readings to their respective databases. During the same time, thousands of weather stations are recording local climate data, data that needs to be analyzed when understanding the impact of weather on a facility's energy consumption. There's some "big data" accumulating on those servers, and it has been piling up for years.
"Introducing Elios4you, a wireless energy management system that monitors generation, grid exchange and overall household consumption using the Elios4you app on a tablet or smartphone or 4-Cloud on any browser.
Full powerpoint presentation on Seminar on ZIGBEE for engineering seminar ppt presentation.Free download and play Seminar on ZIGBEE ppt.
The Samsung SMART Signage Platform is an integrated, open-source platform that eliminates the need for external media players and streamlines the deployment process, saving time and money for integrators and businesses alike.

---


[Click Banner To Learn More]
[Home Page] [The Automator] [About] [Subscribe ] [Contact Us]