---
The Energy Grid cannot and should not be compared to or treated like the Internet. The highest and primary function of energy grids and the utilities that manage them – is the safe, secure and reliable transmission and distribution of generated power 24 hours per day 7 days per week to the masses.















It is with this same guiding principle that Embedded Grid MicroCircuits™ for communication, networking and energy management applications are transforming OEM products (commercial and industrial edge devices) and in-building data and energy applications into a truly integrated end-to-end intelligent energy data network. Assumptions can be made that much of the intelligent grid build-out is going to be with the use of existing "dust and rust" at all network and communication levels.
It is with endearment I say dust and rust, because it highlights the very environment in which the energy grid operates – a rough and dirty environment stretching from open fields, swamps, plains, mountains and many other regions and environments that mother nature can throw out……with all of this we still have reliable, robust, secure power.
With this same approach and core belief embedded Grid MicroCircuits™ were developed. A robust and reliable integrated digital networking solution that operates in the throws of Mother Nature – while moving data and analyzing energy on the power line in the midst of the harsh realities of the energy grid.
Grid MicroCircuits™ are highly flexible open-standard and convergent embedded solutions that have been designed with off-the-shelf microcontrollers and digital signal processors for smart grid enabled application specific solutions within OEM products, buildings and infrastructure.
They are powered from a single +3.3V or +5VDC power supply and connect to the power distribution system of buildings, products and infrastructure for both communication of data and simultaneous energy analysis. Grid MicroCircuits™ networks can be deployed locally within products, panels, buildings, campuses or within municipal or utility infrastructure.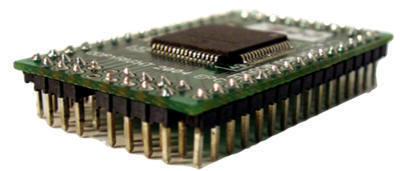 Whether embedded within industrial equipment, meters, solar inverters, appliances, traffic lights, automobiles, charging stations, or other critical systems and infrastructure, they allow for end to end connectivity of data and energy information across a known platform and architecture; with globally utilized microcontrollers and digital signal processing solutions.

Communication is point to point, multi-point, or in a mesh and can be native protocols. Since the embedded software of Grid MicroCircuits ensures complete convergence across protocols, technologies and systems networks are adaptive to noise and interference and self healing within the mesh.

They have National Security Agency approved 128 and 256 bit AES encryption internally for a completely secure connection. They are IP enabled, when and as needed, with communication and control locally or remotely and can be selected for integration with 802 wireless protocols, for example ZigBee, RFID, Bluetooth and others ensuring that local applications and specific machine to machine functions also connect, bridge, and communicate locally or across the master grid.

Networks of Grid MicroCircuits™ operate together in order to provide both data and energy communication and control solutions for specific applications while simultaneously meeting US Department of Energy requirements for net zero solutions for green buildings.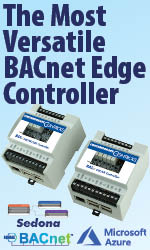 Communication is asynchronous; bi-directional and full duplex. A configured system will support 60 redundant data paths with each data packet having a throughput of 250 Kb per 16 channels. In a robust mode, the module obtains over 99.999% coverage at 19.2K, when set to 8 data bits; 1 stop bit and no parity, full duplex.

Modules can be flash programmed and all support SPI, 12C, USB, Ethernet, Parallel, RS-232. RS-485, CAN, Modbus, Serial UART and other interface standards. Data rates supported: 2, 4, 8 Mbps with increases based on evolution and network architecture. Modulation is OFDM with 16 bit hardware, error detection and correction (CRC) ensures that data is transmitted without errors, even across unreliable media or networks. Operational frequency bands are 0-99 MHz, 3-10 MHz, and 20-30 MHz, while temperature ratings are 0-85 deg. C and also available, extended -40 – 115 deg C.

As the only end to end embedded power line infrastructure technology of its kind, PCN Grid MicroCircuits™ allow for the overall switching, routing, and network management of energy and information technology data across existing energy grid infrastructure.

The embedded solutions utilize conducted media employing a patented "adaptive, dynamic channeling" process for reliable data delivery and acknowledgement in the presence of noise and interference while bringing out the "convergence" necessary for reading and translating encountered data protocols and the integration of private networks into open standard architectures.

About PCN Technology, Inc

PCN Technology, Inc. is based in the technology hub of San Diego. In addition to corporate operations, PCN maintains its advanced power line communication & grid analysis focused "International Multi-Voltage Integration Facility" ensuring customers and partners have access to the most advanced facility worldwide.

PCN is supported by a US and Global Manufacturing Representative Sales and Support team of over 130 people dedicated to the success of our customers, partners and their Grid MicroCircuits applications.

PCN Technology, Inc. focuses on automation, control, communication, networking and energy management applications.

For more information, please visit us at: www.pcntechnology.com.
---


[Click Banner To Learn More]
[Home Page] [The Automator] [About] [Subscribe ] [Contact Us]