---
The demand for cutting edge graphics is on the rise due to viewer expectations and the drive for a competitive advantage in today's market. Graphic capabilities continue to improve, and viewers are drawn to more realistic images and eye-catching designs. High-end 3D graphics and animations are used in almost every industry –buildings, cars, movies, video games and more. Powerful graphics catch the viewers' eye and leave a lasting impression, ultimately influencing how consumers shop and make decisions.















When it comes to getting viewers' attention, high-end 3D graphics offer a more realistic representation and provide a competitive edge in any industry. With modeling, rendering and animation capabilities, illustrations are shown to exact scale and include even the smallest of details. Such high accuracy and attention to detail can improve the entire process of a project. Architecture, engineering, building and interior design industries are becoming significant users, utilizing 3D capabilities in all phases of a project and improving the process from one step to the next.
3D models created in advance of a project allow greater visualization for building plans, designs and new products. Viewing such accurate and realistic graphics in the initial stages can help confirm plans or reveal that alternative options may need to be considered before beginning. With the capability to present every detail in exact size and dimension, visualization is taken to a whole new level. The navigation of a building or product is faster and easier to show; viewers can see full 360-degree views that go through walls and provide extensive views. In addition to the planning stages, 3D graphics provide a powerful impression for the end user. Many building automation systems (BASs) utilize 3D capabilities, taking control system graphics to a new level. Users can work with graphics that are detail specific and realistic to their exact project. 3D graphics also provide abundant opportunities to showcase a successful project to the public. Viewers are drawn to impressive photorealistic representations; especially animated graphics or a combination of eye-catching designs presented an interactive format.
Outsourcing work for high-end graphics is both cost effective and efficient, saving important time and resources for other project needs. Quality Automation Graphics, a graphics development company, provides high-end 3D design services mostly for the building and automotive industries, as well as others. Utilizing the top design software available, the team provides extensive 3D modeling, animations and rendering services using existing photos, graphics, BIMs, CAD drawings, DWGs, 3DS files, or Revit photos. Quality Automation Graphics offers a total design solution, ranging from graphic outsourcing to a wide-span of 2D and 3D designs and animations that are sure to provide a competitive advantage.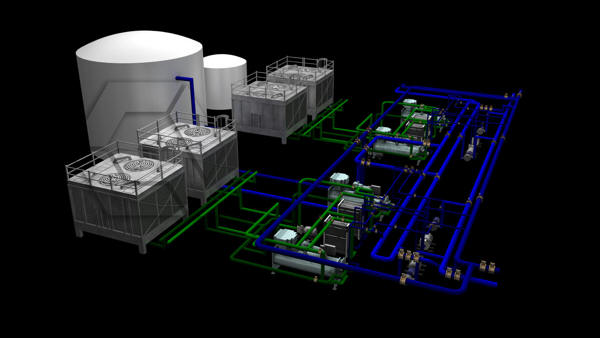 If you're interested in how Quality Automation Graphics can help you gain a competitive advantage using powerful graphics, visit online at www.qagraphics.com or call 515-965-3403.
---


[Click Banner To Learn More]
[Home Page] [The Automator] [About] [Subscribe ] [Contact Us]