---
Given the recent deadline for registering LEED v2.2 projects, we were reminded of a post we wanted to write: how construction project management software can be used to track LEED credits.















Tracking LEED credits requires software functionality similar to that required for more traditional construction project management. Consequently, a few leading vendors have re-purposed their technology to make this possible; others have customers who have developed their own work-arounds.

We expect to see a lot more software development as the number of annual LEED projects continues to grow. In the meantime, we've researched what's available, how it works and how you can benefit from it. Here's the scoop.

To Start, LEED Requires Strong Document Control
Tracking LEED credits is a document-intensive process. Just ask any experienced LEED Accredited Professional (AP). Submittal documentation includes drawings, receipts, product spec sheets, photos, commission plans and more. Adding to the clutter, numerous project members will access and edit these documents.

Project management software, especially web-based systems, act as a repository for the storage and retrieval of critical project documents. Simply upload a document into the system, then attach it to the appropriate LEED-credit log. From there you can track the history of a document, see every change that has been made and who made it.

EADOC is a web-based system that offers LEED tracking functionality. This example screenshot shows LEED credit details for Indoor Environmental Air Quality (IEQ) 7.1. The page includes information on what materials were used, the project location and status of approval. More importantly, notice the attached submittal and drawing documents. These files provide a paper trail for proof of compliance.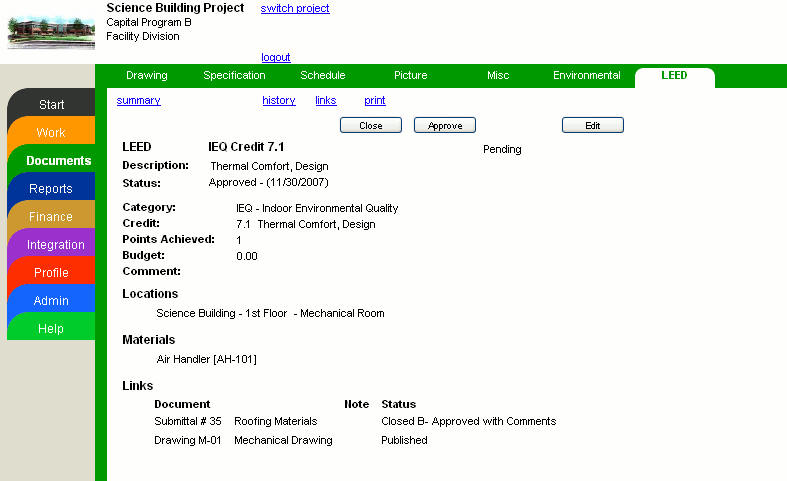 Tracking Credits with Reports by Category
Here's another example from Procore, developers of web-based construction project management software. The example below is for Materials and Resources (MR) Credit 2, construction waste management. This credit requires contractors to recycle and/or salvage 50% to 75% of nonhazardous construction debris.

Procore's LEED detail tracking page includes a brief description of the credit and a table with the requirements. Users can upload related documents (in this case a disposal ticket from the waste management company), then log specific details in each column (weight of material disposed).

Achieving a Single View of LEED Progress
We spoke with Tooey Courtemanche, CEO of Procore, to understand how his system allows users to track progress toward LEED qualification. Using his system, project managers can track credits on a per-project basis. After selecting which LEED version the project is working toward (e.g. v2.1, v2.2 or v3), the software returns a dashboard-view of all credits available.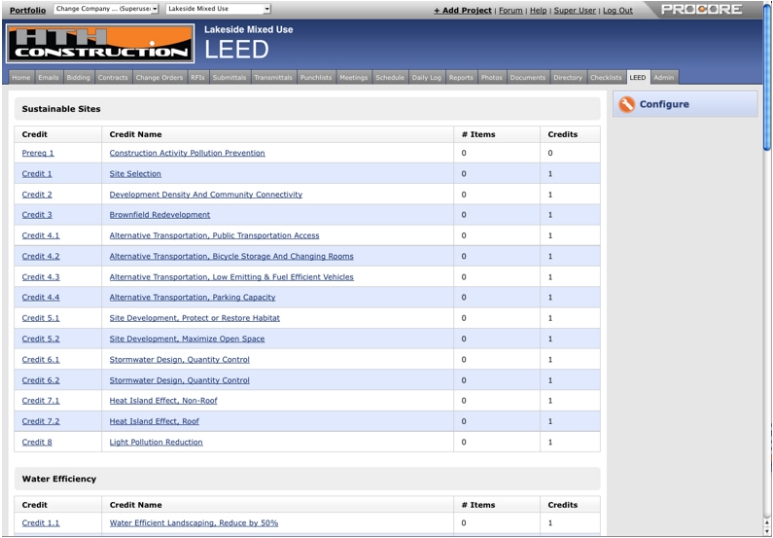 From here, users can monitor the credits they're applying for and the corresponding documents. Clicking on a link takes them to the detail tracking page for that credit. Submittals can be emailed, faxed or uploaded into the system, then attached to the credit. This is especially handy for LEED APs and construction managers that need to log files from the field.

When it comes time to apply, all files will be safe and secure in a single place. Users can then generate PDFs to submit to the LEED-Online system.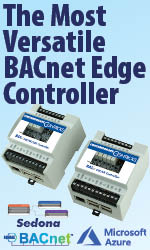 Additional Benefits
Aside from the aforementioned benefits, project management software can be used to schedule and coordinate important project dates (e.g. commissioning sessions), it can give you a competitive edge to win more LEED projects and it provides the document tracking required to get AP accreditation.

Finally, project management software mitigates risk. There are big financial ramifications if you fall from a gold to silver, or off the podium entirely. As Courtemanche explained to us, "Just as accounting software has become a 'source of truth' for financial reporting, project management software is a source of truth for LEED certification."

Future Potential
In terms of development, we're only seeing the tip of the iceberg. There is great potential for software vendors to create advanced features and functionality to make LEED tracking a less complicated process. Maybe we'll even see a "click to submit" function for companies to submit electronically to the USGBC.

In the meantime, here are a few of our ideas. Feel free to send me a comment if you have other suggestions.
Executive dashboard - Shows up-to-date LEED scorecard and latest project activity

Portfolio roll-up - Ability to look at a "portfolio" view of all past and current LEED projects

Resource database - Share best practices and case studies with other APs and contractors

ROI/IRR Analysis - Calculate internal rate of return for a building based on discounted cash flows and investment costs

Submittal templates - Use templates to generate indoor air quality (IAQ) plans, construction waste management plans, credit interpretation requests (CIR) and other submittals
---
About the Author
Houston Neal manages the Software Advice blog, a website with reviews of web based construction management software. This article was originally published at: Track LEED v3 Credits in Project Management Software.


---

[Click Banner To Learn More]
[Home Page] [The Automator] [About] [Subscribe ] [Contact Us]