---

EMAIL INTERVIEW John McGee & Ken Sinclair
John McGee, Chief Operating Officer
Ice Energy
John McGee is an accomplished senior executive with broad general management and operational experience in the commercial, energy, and industrial sectors, He joined Ice Energy in 2009 as Chief Operating Officer to lead the company's commercial operations. McGee previously served as COO at Union Switch & Signal (US&S) in Pittsburgh, Pa., where he was responsible for managing enterprise-wide operations and business processes, including product marketing, research and development, application engineering, and project delivery. He currently serves as Chairman of the Board of the International Facility Management Association (IFMA). He holds European qualifications in information technology, finance, and marketing, as well as an MBA from Ohio University.
---
Integrated Energy Storage System
An integrated energy storage system that, when combined with conventional building air conditioning, creates a hybrid cooling system that draws upon each technology when it is most efficient and cost-effective.















Sinclair: Why storage?
McGee: In every commodity market in the world – except electricity -- storage is used to address the periodic imbalance between supply and demand. We store food, water, and fuel to dampen price volatility, create efficiency in consumption, and increase reliability in delivery. Only the electricity market meets peaks in demand by overbuilding generation, transmission, and distribution assets, which then sit idle most of the time.

Ice Energy changes all that.

From our founding, we've been dedicated to developing cost-effective, easy to deploy, utility-scale, distributed storage solutions capable of fundamentally changing how -- and more importantly when -- energy is consumed, leveling demand by transparently shifting significant amounts of energy usage from peak to off-peak periods.
Sinclair: How exactly do you do that?
McGee: We take advantage of thermally efficient, nighttime power to produce and store energy for daytime use by air conditioners - the single largest component of peak energy consumption.

By leveraging the higher efficiencies associated with generating and transmitting off-peak power, storing it at thousands of distributed locations, and dispatching it during times of peak demand, the company delivers the equivalent of hundreds of megawatts of clean peaking power for utilities.

And for the individual building owner, air conditioning energy demand – typically 40-50% of their electricity use during peak hours – can be reduced by as much as 95%.
Sinclair: How does your technology work?
McGee: Our technology, called the Ice Bear®, is an integrated energy storage system that, when combined with conventional building air conditioning, creates a hybrid cooling system that draws upon each technology when it is most efficient and cost-effective.

The system stores cooling energy at night by freezing water within an insulated storage tank. It cools during the day by circulating chilled refrigerant from that tank to the conventional air conditioning system, eliminating the need to run the energy-intensive compressor during peak daytime hours. During off-peak hours, the conventional system operates as usual.

By decoupling daytime air conditioning use from peak energy demand, this unique hybrid system surpasses the overall efficiency and performance of conventional equipment alone.
Sinclair: What kinds of buildings and businesses are the best fit for your solution?
McGee: The Ice Bear is the industry's first integrated energy storage and HVAC solution specifically designed for the vast majority of today's commercial and retail businesses.

It is applicable to over 80% of the US commercial and retail markets –all small-to mid-sized buildings less than three stories served by conventional, refrigerant-based, 4-20-ton packaged rooftop, split systems, or mini-split central air conditioners.

It's ideal for new construction, end-of-lifecycle air conditioning unit replacement, and retrofits, and can be easily and rapidly deployed at scale.
Sinclair: Who's using your solution?
McGee: For the past several years, Ice Energy has delivered proven, reliable, and cost-effective distributed energy storage to hundreds of locations nationwide. Collectively, our energy storage systems have more than 3 million operating hours in the field.

Our solution has been successfully tested and deployed by more than 20 investor- and publicly-owned utilities, and a wide range of end customers and national accounts. We have installations across the United States and in Canada on commercial, retail, government, and educational facilities. For example we have installations on data centers, restaurants, convenience and Big Box stores, libraries, fire stations, schools, manufacturing facilities, and even a movie studio.

Hundreds of units have been deployed in a wide range of states and climate zones around the country. These include the hot, dry deserts and central valleys of California, Arizona and Nevada, the coastal climates of Hawaii and California, the hot and humid climates of Tennessee and Alabama, and the extreme temperature regions of Colorado.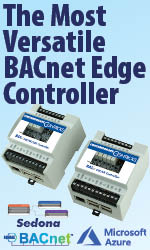 Sinclair: How much does it cost?
McGee: Because our solution is fully funded by utility companies, there is no cost to building owners. They receive the Ice Bear equipment, installation and maintenance -- as well as all of the economic and environmental benefits of adding storage to their buildings -- at no cost to them. They'll also benefit from our purchasing power with the national HVAC equipment manufacturers when you purchase Ice Ready® replacement roof top units.

Unlike load management cycling or other curtailment programs that require changes in consumer behavior, or negatively impact customer comfort and economic productivity, our solution permanently shifts energy use from high-impact daytime hours to low-impact nighttime hours, enabling commercial buildings to slash peak electricity demand, manage energy costs and improve their environmental footprint without compromising comfort.
Sinclair: Which utilities are you working with?
We currently have more than 20 projects under consideration by utilities nationwide, which are considering our solutions to offset the need for more than 1.6 gigawatts of new power generation. This represents the potential for hundreds of thousands of Ice Bear units to be purchased by participating utilities and installed at their cost on individual buildings throughout their territories – without complicated incentive or rebate programs.
Sinclair: Why are Utilities doing this?
McGee: When deployed and aggregated at scale, the Ice Bear system provides utilities with the unprecedented ability to intelligently shape peak demand by managing the load profile of a single building, a feeder, a substation, a region or their entire grid through an advanced smart grid infrastructure and intelligent, two-way control.

By improving efficiency across the delivery chain from generation, through transmission and distribution, to the point of delivery and consumption at the building, Ice Energy's solution represents the first utility- scale, distributed energy storage solution to fundamentally reshape the load curve, increase energy system efficiency, improve grid reliability, and reduce green house gas emissions.
---

[Click Banner To Learn More]
[Home Page] [The Automator] [About] [Subscribe ] [Contact Us]