---
Green Manufacturing Facilities Offer Environmental and Economic Benefits

How going green can reduce costs and be a powerful recruitment and employee retention tool.

Kevin Jobsky,

Director of Marketing,

ICM Controls



With all the ink spent on describing environmental impacts of manufacturing over the past decades, it is still difficult for some to evaluate the costs and benefits of investing in so-called green building and environmentally conscious manufacturing practices.

For one Syracuse, NY-based manufacturer of electronic controls for the HVACR industry, this investment resulted in three key outcomes: bottom line operations cost savings, talent acquisition and employee satisfaction that tracks directly to productivity gains, and the development of a building that doubles as a showcase for the company's own energy-efficient control products.

Those interested in pursuing similar benefits would do well to look at this project. To make it work, the company calculated a detailed return on investment (ROI) for each decision or measure. The focus was placed on climate control and energy efficiencies that provided a reasonable payback. Maximizing solar gain, minimizing heat loss, and reducing power consumption were three key criteria, and investments were made in the best equipment and technologies available to meet the budget and the company's true needs.

Interestingly, the company chose not to pursue LEED (Leadership in Energy and Environmental Design) certification for its new facility and stands by the decision when making recommendations to other firms looking to make improvements. Their philosophy was to add only those items necessary to an organization's success and aligned with the business processes and philosophies that earned that success. While a great framework, some elements of LEED certification at the time of construction in 2006, in their opinion, simply did not warrant the costs and/or were not aligned with their business processes or philosophies.
Construction of new manufacturing facility

ICM Controls, based in Syracuse, NY, has been a leading manufacturer of electronic controls for the HVACR industry for nearly 30 years. Serving both the OEM and the aftermarket, ICM Controls differentiates itself by offering better command of the supply chain through true vertical integration.

When it broke ground on its new 84,000 square foot manufacturing facility in 2006, it did so with a conscious commitment toward reducing its environmental footprint and using the latest and most innovative building techniques available. While the company's principals firmly believe that all new construction projects should reflect an inherent responsibility to reduce one's carbon footprint, it was especially important for the company that the new facility mirror its guiding mission to provide innovation in its products. With the building being located in or near the very neighborhoods in which its employees and their families live, they wanted a building that the entire community could be proud of and benefit from.
Innovative building materials and systems
Following the ROI evaluation, ICM developed a building plan that contained a variety of energy-efficient building materials and strategies.

First and foremost, the facility was built using insulated concrete forms (ICF), which carry a much higher R-factor than standard construction materials. The use of ICFs in its construction project earned the company a silver medal in the 2007 Design and Installation Awards from the American Concrete Institute's (ACI) Central New York Chapter.
The company also invested in 15 high-efficiency rooftop units equipped with variable frequency drives. The 15 units, totaling about 170 tons, range in size from 6 to 20 tons, are connected into an energy management software (EMS) package that helps fine tune energy systems for maximum efficiencies and climate control. This type of system saves money in operating costs through reduced energy consumption and peak demand charges.
The roof itself features a high-albedo (solar reflectance) white membrane rubber surface with 4-6 inches of insulation. This type of "cool roof" can help reduce cooling energy load, as well as air pollution and greenhouse gas emission.
The building uses high-efficiency lighting throughout, with various spaces controlled by occupancy sensors. High-efficiency windows are designed with 1-inch gray eclipse tempered glass. The building and windows are strategically positioned to let in natural light throughout the day, reducing the building's dependency on electric lights.

Through use of a reverse osmosis water filtration process, the company recovers, cleans and reuses approximately 96 percent of the thousands of gallons of water it uses daily in its state-of-the-art board shop. The company strives to reach and maintain a zero-discharge status.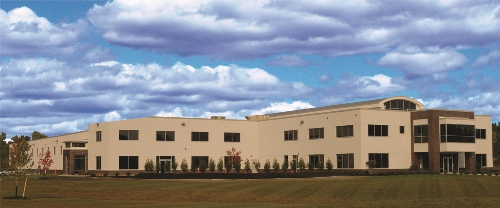 Decisions on environmental measures based on stringent ROI evaluations

As noted previously, each decision and implemented measure had a calculated ROI that was in part based on maximized solar gain, minimal heat loss, and reduced power consumption, among other criteria.
After conducting the ROI analysis, the company consciously decided not to pursue LEED certification. They did not want to design a building to chase a certification. Instead, they believe a building should be engineered to address the needs and desires of the company constructing it.

While ICM firmly believes in reducing one's carbon footprint, it felt that some of the measures required for LEED certification simply did not warrant the costs and/or were not aligned with their business processes or philosophies. The company sought to maintain flexibility in how it chose to appropriate construction dollars, allowing it to invest more heavily in areas it deemed more important – such as the ICF walls – that made much more sense for the Syracuse climate, versus additional landscaping and/or inclusion of a bicycle rack, etc.

The company explored and extrapolated many of the core ideas and/or requirements articulated in the LEED certification process, and then melded together some of its own ideas, refining the project scope to more closely match its own business philosophies and processes. The end result is a high-efficiency building that best serves the needs of the company and its employees.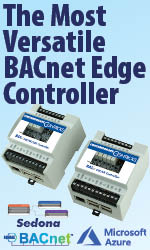 Building's impacts to bottom line, workforce and customer base

While not LEED-certified, the new building has made a significant impact on the company's bottom line. Despite being more than two and a half times the size of its old manufacturing facility, ICM's energy bill has only increased marginally. In fact, the company recently received an energy efficiency award from the New York State Energy Research and Development Authority (NYSERDA) for the energy efficient measures incorporated into its new manufacturing facility that will help cuts its energy costs by nearly $100,000 annually. The high performance building award is given to constructed buildings designed to perform at least 30 percent above the New York State Energy Conservation Construction Code.
From an employee's perspective, the building's use of natural lighting and its advanced climate control system make it a very comfortable and enjoyable environment in which to work. This has translated into greater employee productivity, and serves as a key recruitment tool. Many employee candidates comment on the structure's positive "look and feel."
From a customer standpoint, the advanced building features present a showcase that reaffirms ICM's commitment to manufacturing energy-efficient controls for the HVACR industry. They also tie into the company's dedication to vertical integration, as both rely on a firm commitment to a continuous reinvestment strategy.
Non building-related environmental operations improvements
Like other U.S. companies operating globally, ICM Controls products have been evolving to comply with ever-changing environmental standards throughout the world. For example, the European Union Restriction of Hazardous Substances Directive (RoHS) bans lead, a main compound of solder, which is used in the making of printed circuit boards. The company has been proactive in updating many of its products – regardless of whether they are shipped globally or only stateside – to meet the RoHS standard. The ROI on this decision reflects the company's desire to be ahead of the curve if a similar provision finds its way into America's environmental policies. This is considered likely, as California has already enacted a similar piece of legislation.

In addition to being proactive with standards compliance, the company is also aggressive in its development of cutting-edge, energy efficient solutions that will undoubtedly play a large role in the future of the HVACR industry. Its ZigBeeŽ Certified SE01 Communicating Thermostat is at the forefront of the still-emerging Smart Energy movement that recently received billions of dollars in federal earmarks. The company is also working on products that evolve around mesh technology, as well as other energy efficient solutions that focus on the hospitality, pool and spa, and solar industries. Other products, such as the company's multi-award winning CC750 Comfort Control Center, improve the efficiencies of older central air conditioners and heat pump systems.
Tips for other companies looking to implement green building projects
According to ICM, the most important advice is to invest in the best equipment and technologies available that meet your budget and your true needs. Focus on climate control and energy efficiencies that will give you payback. If the end result is that you can achieve a special certification for the investment you make, and that is a direction you wish to pursue, then go for it. But don't add something that is completely unnecessary to your organization's success if it is not aligned with the business processes and philosophies that earned you that success.
---
About the Author
Kevin Jobsky is the Director of Marketing for ICM Controls, where he has worked since 2006. He has 20 years of professional marketing/writing experience, and holds a BA in Communication Arts from Hofstra University.


---


[Click Banner To Learn More]
[Home Page] [The Automator] [About] [Subscribe ] [Contact Us]