---



Effective Energy Management

With Guest Comfort In Mind


David Nowak,
Director Sales & Business
Development EMS
VingCard Elsafe


The conservation of energy should never come at the expense of a hotel guest's comfort. With the right energy management solutions, hotels can reduce expenses and increase profitability, all while providing guests with an unparalleled experience.

The quest for commercial buildings to become more energy efficient is prevalent in almost every industry today. Hotels and resorts in particular stand to gain major benefits from implementing energy saving measures, as they represent some of the largest utility consumers in the United States.

For most hotels, electricity represents about six percent of overall operating costs. Of that electrical consumption, Green Lodging Florida1 reports that 85% of total electricity usage goes towards cooling, lighting, ventilation and refrigeration functions.

Well-meaning hoteliers struggling to win the sustainability battle have pursued initiatives that can possibly diminish their guests' lodging experience in exchange for reduced consumption of utilities. Widespread examples include the practice of washing towels and linens only when asked during a guest's stay, using low-energy compact florescent light bulbs that are slow to reach their full lighting potential or installing water-saving shower heads that do not have enough pressure.

As hotels try various cost savings programs, one of the simplest and cost-effective ways to immediately impact utility usage is to implement an automated energy management system (EMS). Unlike solutions that take amenities away from a guest, an energy management system can enhance guests' overall stay as it minimizes utility consumption.

Orion is an intelligent energy management solution from VingCard Elsafe that allows hoteliers to remotely manage guestroom temperatures from a centralized location. It provides the ability to automatically adjust guestroom environmental settings based on guestroom occupancy and other factors, thereby reducing overall energy consumption and saving valuable environmental resources, while ensuring guest comfort.

It is reported by EnergyStar2 that on average, America's 47,000 hotels spend $2,196 per available room each year on energy. Reducing energy consumption by just 30% would save nearly $300 million a year for the industry as a whole. Energy management systems like Orion have been shown to reduce energy expenditure by 20-30% when combined with room controls .

To offer hotel customers a combined energy management and room controls solution, VingCard Elsafe has recently partnered with Lutron Electronics. Together, the companies offer the ultimate in guest comfort-focused energy management. The integrated technologies work together, as Lutron lighting, drapery and shade control modules can be run from VingCard Elsafe's Orion energy management system in conjunction with guestroom door locks, electronic safes and minibars. The Orion/Lutron Guestroom Solution can also qualify for incentive rebates from many utility companies greatly reducing the initial capital expenditure as well as significantly reducing the time for the return on investment.

Another attempt to reduce energy usage in hotels, seen largely overseas, is the use of electronic control units (ECU). An ECU system requires a guest to insert his or her room key into a slot inside the guestroom, in order to turn on the power to their HVAC, television, lights and other electric systems. Unfortunately, the energy saving benefits of ECUs come at the expense of guest comfort. Because the system completely can shut utilities off when the room is unoccupied, the guestroom temperature and humidity can vary widely, leading to an uncomfortable atmosphere upon the guests return.

Another ECU downfall is that because many hotels issue two keys at check-in, guests often leave one key in the slot at all times, keeping the power on even when they are not in the room. This renders the energy saving strategy of the hotel completely ineffective.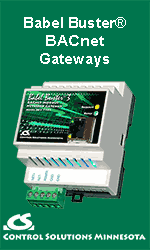 The Orion energy management system automatically assumes control of ambient temperature when guestrooms are unoccupied, never allowing them to become either too warm or too cold. Triggered by the use of the door lock and in-room occupancy sensors, the EMS returns the room to settings last made by the guest as they reenter. This helps to bring the guestroom temperature back to an energy-saving level while guests are away but still ensures their comfort upon return.

By interfacing with the hotel's property management system, Orion pre-conditions the room upon guest check-in and automatically engages an energy-saving mode upon check-out. Through the VISIONLINE platform, the room control dashboard provides an overview of all guestroom conditions, such as occupancy status, temperature, lighting and total energy consumption.

Orion also alerts operational staff when the HVAC system is not operating effectively. This ensures that broken units are fixed in a timely manner, and that a hotel guest will never be checked into a room with an inoperable air conditioning system.

In recent years, savvy hoteliers have increasingly begun to realize the multiple benefits of installing EMS. The lure of reduced expenses, increased profitability, eco-friendly facilities, and an unparalleled guest experience are driving properties to invest in smart energy management. According to Pike Research4, sales of energy management systems are expected to reach slightly less than $6 billion by 2020. Together with other industries that are taking forward-thinking steps to conserve natural resources, these hotels with automated energy management systems are playing a vital role in our country's energy conservation initiatives.

___________________________


1 http://www.treeo.ufl.edu/greenlodging/content/_nrg.htm
2 http://www.energystar.gov/ia/business/challenge/learn_more/Hotel.pdf
3 Average savings of 25% estimated by ACEE Report A042: Sachs H, et. Al. 2004. Emerging energy-saving technologies and practices for the buildings sector as of 2004. American Council for an Energy-Efficient Economy.
4 http://www.energyboom.com/efficiency/pike-research-building-energy-management-systems-reach-6b-2020
---
About the Author

David Nowak is the Director Sales & Business Development EMS at ASSA ABLOY Hospitality. Since 1984, he has been a prominent professional in the custom systems integration industry. His extensive and unique experiences have taken him across the globe to share his knowledge with hotel owners and management companies, dealers, manufacturers, builders, architects, interior designers and homeowners. David has spent his career becoming an expert in lighting, HVAC, energy management, high-end audio/video, integrated control systems and used this expertise as a dealer and consultant on some of the most prestigious projects in the country.

Prior to joining ASSA ABLOY Hospitality Nowak served in various management roles at AMX Corp., Kaleidescape and Control4. He additionally started and ran his own successful Electronic Systems Integrator business specializing in low voltage control, lighting, HVAC, entertainment and automation systems.

Nowak holds a Bachelors of Science in Business Management from Birmingham-Southern College.



---


[Click Banner To Learn More]
[Home Page] [The Automator] [About] [Subscribe ] [Contact Us]