---

EMAIL INTERVIEW – Ron Zimmer and Ken Sinclair
---

CABA to launch white paper initiative

CABA's white paper series will be designed to provide its membership with actionable market research and technical analysis.


Sinclair: What is CABA?

Zimmer: The Continental Automated Buildings Association (CABA) is an international not-for-profit industry association dedicated to the advancement of intelligent home and intelligent building technologies.

The organization is supported by an international membership of over 300 companies involved in the design, manufacture, installation and retailing of products relating to home automation and building automation. Public organizations, including utilities and government are also members.

CABA's mandate includes providing its members with networking and market research opportunities. CABA also encourages the development of industry standards and protocols, and leads cross-industry initiatives.

Sinclair: What is the history of the organization?

Zimmer: Our organization was originally founded in 1988 and has rapidly expanded from a continental to global trade association.

In 2006, CABA integrated the Internet Home Alliance, an association of technology companies committed to research and development within the intelligent home sector. The working group became CABA's Connected Home Research Council.

In 2010, CABA's collaborative research scope evolved and expanded into the CABA Research Program, which is directed by the CABA Board of Directors. The CABA Research Program's scope includes market research for both large building technologies and home systems.

Sinclair: What type of research has CABA undertaken recently?

Zimmer: CABA undertakes a wide number of research initiatives, which includes its Research Program, that offers a range of opt-in technical and advisory research designed to provide industry stakeholders with collaborative market research and R&D opportunities. Currently, research projects include "Intelligent Buildings and the Bid Specifications Process" and the "Impact of Smart Grid and the Connected Home". Recently completed CABA Research Program studies include the "State of the Connected Home Market" and "Smart Grid Impact on Intelligent Buildings". CABA also undertakes boutique market research like its completed "Aging in the Connected Home" study.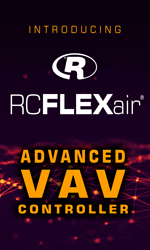 Sinclair: What is CABA's latest research initiative?

Zimmer: The Continental Automated Buildings Association will begin publishing its own white paper series focused on both connected homes and intelligent buildings.

White papers are authoritative reports and studies that educate and support professionals in their decision-making. CABA's white paper series will be designed to provide its membership with actionable market research and technical analysis.

The white papers will provide strong ROI analysis to quantify the benefits of implementing fully converged technology through home and building automation, security and IT infrastructure. The white papers will also focus on providing full examinations of commercial energy management using cloud technology and the impact of wireless technology on HVAC, security, life safety and lighting equipment within the home and building automation field.

In order to facilitate publication of the white paper series, CABA's Connected Home Council and the CABA Intelligent & Integrated Buildings Council will both establish committees to oversee and guide white paper development and production.

CABA will work with a number of research consultancies to develop the white papers. This will provide CABA's research partners the opportunity to generate qualitative leads for further research and showcase their expertise in the intelligent home and building market. These white papers will be made avaialble to the industry through the CABA Research Library, the largest collection of "connected homes and intelligent buildings" research in the world.

Sinclair: How can people in the industry get involved in this new initiative?

Zimmer: CABA would encourage anyone that has interest in developing the white papers or serving as Subject Matter Experts, working with the development team to contact John Hall, CABA Research Director, at
Hall@CABA.org
. More information on this project is outlined on the CABA web site at
www.caba.org/caba-white-papers
.
---


[Click Banner To Learn More]
[Home Page] [The Automator] [About] [Subscribe ] [Contact Us]