---
Every month there is a blizzard of information contained in the emails and newsletters that cross my desk on their way to AutomatedBuildings.com. Some of this information is not in the form of any type of content we can publish but I feel I should share with you these snippets, blog bits, and url links that are about to fall off my desktop.

The core design concept is the 'building as exhibit', and Grimshaw's design is a 'living building' – one that changes physically and visibly in response to the environment, events and the mood of Miami.The technology design team met with the major technology suppliers and integrators at InfoComm 2012 in Las Vegas to brief them on the project and to explain the 'ground-breaking' link between the building, its exhibits and its users which is to be enabled by 'network-based technologies'. A partly open-air structure designed by Grimshaw Architects, the new building will be home to science galleries, a learning center, a planetarium, energy playground and a 'living core' aquarium and wildlife centre containing a microcosm of South Florida's animal, fish and plant species.
This is my overview of Tridium. It seems to be the buzzword as far as open systems. Read through my synopsis of the framework and let me know your thoughts on if you think it is truly an open system.
zSpace - A Virtual-holographic Experience
Bluetooth Smart and ZigBee will compete in a number of new and emerging markets that require low power wireless connections and interoperability with other devices. Key battlegrounds include connected home devices (remote controls, TVs, STBs, etc.) and wireless sensors (medical, health, sports, home automation, etc.).
"What is the cloud, anyway?" I explain that — like the web — it is a layer of services built on top of the internet. Cooperation of Services Key to Personal Cloud's Promise. If you're paying for cloud-based services that don't participate in a standards-based ecosystem you're not getting your money's worth. Ask for it, writes Jon Udell.
EllisDon Corp. is working with Cisco Systems Inc. on the Toronto waterfront campus of George Brown College, in which the building sensors will be on the same network as the information technology and communications systems. The building will have a "very high level of building automation," said Terry Comeau, executive director for waterfront development at George Brown College. She made her remarks during a recent tour for journalists and industry analysts of the new health sciences building, under construction on the shore of Lake Ontario.
The Integration Guide to Video Walls, click here.
This issue includes:
• What does the future have in store for video wall technology?
• Video Wall Installations
• Integrator Viewpoints: In the next five years, what new client demands will drive video wall display and processing innovation?
• Product Highlights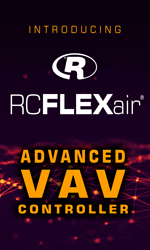 Building Energy Management Skyrocketing. A whopping 85 percent of building owners and operators worldwide depend on energy management to drive their facilities' operational efficiency, up 34 points in the last two years, according to a Johnson Controls survey. The 2012 Johnson Controls Energy Efficiency Indicator, a global survey of 3,500 building owners and operators, also found about 46 percent of respondents in the US and Canada plan to increase spending on energy efficiency improvements in the next year.
Analytics enables you to drive operational improvements and reduce costs by automatically analyzing your operational data to identify waste and specific opportunities for savings. Simply put, SkySpark enables you to turn the data from your building systems into money by showing you how your buildings really operate and where they can be improved.
Hiperwall is an ultra-high resolution software package for an endless number of displays, while providing advanced capabilities like zoom, rotation, shading and transparency, enabling users to examine content with increased flexibility and effectiveness. Content can be saved as environments and restored on demand, grouped into slideshows, or scheduled to appear at present time. This makes Hiperwall ideally suited for Command/Control, Digital Signage, Education and Entertainment applications.
Control Technologies is one of the largest Systems Integrators with offices located in New Hampshire, Vermont, New York, Massachusetts, and California. We provide clients with innovative solutions for web-based building automation, comprehensive building controls, multiple site access control management, energy savings and operational costs reduction.
BACnet Articles and White Papers by Other Parties

Why So Many Digital Signage Companies In Canada? Countless times now, in chats with American business contacts/friends, I have been asked why there is such a disproportionately high number of Canadian companies involved in digital signage – particularly on the software side. I've always answered that the key reason is we're not very bright.
Portfolio Ranker is where you should look for conservation opportunities or best operating practices. Ranking your 5 lowest and 5 highest buildings by energy intensity, the results are weather normalized and annualized for fair and reliable comparisons
Top 5 Things The Cloud Is Not 1. Cloud is not a place. People often talk about moving to the cloud as if they were moving to another city. But the cloud is not a place. In fact, the cloud can be anywhere, in your data center or someone else's.
This white paper is intended to give building owners and operators a roadmap on reducing the energy consumption of their buildings. In many cases, knowing where to start is part of the challenge, and sometimes the allure of renewables, retrofits and even conservation efforts deflect attention from simply optimising the existing building first. The pages that follow will outline an ordered approach to getting started and set the stage for deeper research on defining building performance goals and prioritising implementation measures that achieve those objectives.
This presentation on the internet, provides an interesting position and reminds us we need to be firmer on ours in relation to BIM (Recall xstrata), as well as with our roadmap.
Simultaneous protocol communication. Automatic graphic generation (and regeneration). http://www.youtube.com/watch?v=W3gIbg0jjBI

---

[Click Banner To Learn More]
[Home Page] [The Automator] [About] [Subscribe ] [Contact Us]