---
Across My Desk

snippets, blog bits, tweets, linkedIn posts, and url links that are about to fall off my desktop

Ken Sinclair

Founder, Owner, Publisher AutomatedBuildings.com
Every month there is a blizzard of information contained in the emails and newsletters that cross my desk on their way to AutomatedBuildings.com. Some of this information is not in the form of any type of content we can publish but I feel I should share with you these snippets, blog bits, Tweets, LinkedIn posts, and URL links that are about to fall off my desktop.
On a daily basis I tweet as @Ken_Sinclair https://twitter.com/Ken_Sinclair

I tweet links I think will be of interest and part of our rapid industry evolution.

Also, http://automatedbuildings.com/ maintains this LinkedIn online blog for the magazine, a great place to interact.
I also write a column twice a month for Contractor Mag http://www.contractormag.com/author/Ken-Sinclair
And a column once a month for facilitiesnet Home of Building Operating Management & Facility Maintenance Decisions Magazines

But I still have stuff falling off my desk I feel I should share.
My Top Tweets, posts, podcasts, and video interviews
https://twitter.com/Ken_Sinclair
https://www.linkedin.com/in/ken-sinclair-8246965/detail/recent-activity/posts/
In this ControlTalk Video Cast I talk more about Automated Buildings' July 2018 Issue, "Building Emotion." Ken Sinclair suggests it's time for us to create "an emotional sense of our building space." Siemens CEO, Matthias Rebellius agrees — because we spend up to 90% of our lives in buildings. We know that art and architecture trigger our emotions, but will buildings ever evoke their own emotions? Ken Sinclair believes there is need for "An improved relationship between the physical, the virtual and the emotional world."
Other Industry Stuff

Google bolsters edge computing strategy with new version of its TPU AI chips for edge devices. Now that the internet of things is really a thing, Google plans to release a version of its machine-learning chips designed for the tight spaces and power constraints of edge computing devices that can execute machine-learning models trained on the cloud.
How AI could transform the way we measure kids' intelligence There is a saying in education that you treasure what you measure. Going by the standardized tests that dominate schools in many countries around the world, we're teaching children that we value only a very narrow definition of intelligence—the ability to solve word problems about train times, or identify the purpose of a World War I treaty on a multiple-choice test.
Your download for 28-18 BSRIA & ECA - Engaging the Circular Economy event - inventiveness mother of necessity.zip BSRIA was delighted to jointly host an event with ECA – Engaging the Circular Economy. This event showcased the potential of an innovative regenerative system that will change the way construction and building services currently operates regarding refurbishments, new build and maintenance of buildings. A salient takeaway was that society realises that it needs to change its thinking and modus operandi. But is more awareness of the impact of not doing so needed?

Automation and California's Community Colleges wanted to follow up on our email exchange about some of the California Community College initiatives in Building Automation. I would be happy to work with you on an article or two, and the process you suggested would be fine. Here are a couple of videos to start the conversation

https://www.youtube.com/watch?v=Sek0ZcSP6vA
https://www.youtube.com/watch?v=6XenwZ_6v84&list=PLDc7WKc89vtFigfTupGN9FzvJ3v2cEAlx

In closing matĚter physical substance in general, as distinct from mind and spirit; (in physics) that which occupies space and possesses rest mass, especially as distinct from energy.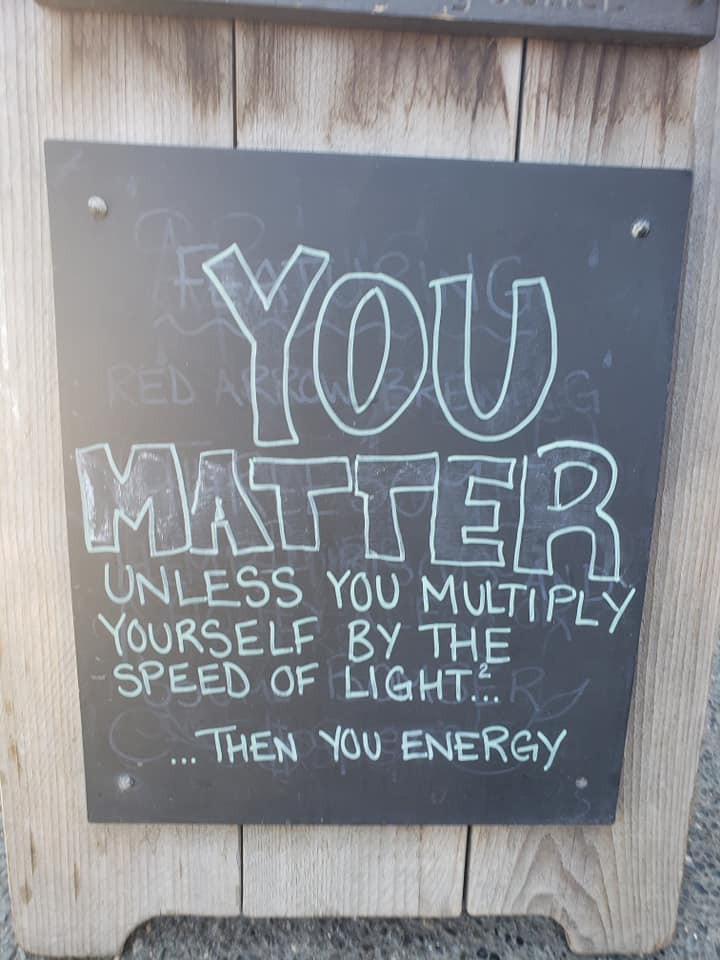 ---


[Click Banner To Learn More]
[Home Page] [The Automator] [About] [Subscribe ] [Contact Us]