EMAIL INTERVIEW Al De Wachter & Ken Sinclair
An update of the Automation Contractor Cost Estimating Software.
Al De Wachter has worked in the Building Automation industry for over 34 years. He has held senior positions with Honeywell, Landis/Siemens and TransAlta Energy. He is the president of ICS (Independent Control Specialists Inc), where he has directed the development of advanced productivity software for Building Automation Contractors since 1990.
---
Sinclair: It has been a full year since we last discussed Concerto, the ICS cost estimating software for Controls Contractors. Have there been any recent developments?
De Wachter: Yes, there is a lot of momentum. You may recall that our current Concerto product line was based on our legacy (1995) SOCC system, which in turn replaced a previous (1990) version. As you can see, we have been focusing on this business for a while. Much was learned during those early years, and many customers contributed wish lists and suggestions. After 4 years of development and thorough beta testing, Concerto was officially released in January 2003, which is when you and I last reviewed this. Since then, the Concerto Suite program has continued to evolve.












Sinclair: Can we expect more announcements from ICS?
De Wachter: When clients integrate our programs into their business, new ideas germinate, and as suggestions keep pouring in, we respond with solutions. Our customers benefit from this evolutionary process. Their inputs will continue to affect ongoing refinements, with resulting improvement announcements.
Sinclair: How are smaller companies benefiting from this?
De Wachter: To tailor a specific solution to the needs of various clients, the Concerto family is available in three versions. Concerto "X.act" focuses on smaller projects, "Suite" packs in all available features to manage the largest projects, and "Classic" fits in between the two with respect to capacities and features. Ongoing improvements can affect all three versions.
Sinclair: What are some examples of recent improvements?
De Wachter: There are new features as well as improvements and expansions of existing ones. All changes are aimed at making estimators and designers more productive. And some subtle changes have addressed the specific needs of systems designers and project managers after the initial project sale is made. A sampling:

Reports: more summary and detail reports have been released.

Libraries: as part of a standard estimate or design, a user puts together a control system in detail. He can easily store this detailed system for future use just by dragging it into the library. In addition to the estimate, this library can contain system operating descriptions, schedules, drawings, etc. When a new estimate is later assembled, the library employs a retrieval system to provide the estimator with pre-built systems. This is a major productivity tool that fosters standardization and manages bid risk. It can also slash system design time, as drawings and other detailed information are immediately available to the designers.

Variance: successful contractors re-estimate their projects after the design is completed. That gives them the opportunity to prevent costly mistakes and over-designs due to misinterpretations. Concerto Suite provides a cost variance feature that pinpoints differences between the as-sold and as-designed project, so the contractor can address any problems before the cash is actually spent.

Multiple Templates: where customers work in multiple jurisdictions, like in neighboring states, they can prepare project profiles for those jurisdictions, and easily apply those profiles to the estimates. In other words, an estimator can select appropriate cost profiles from a list, saving him time - and making sure no mistakes are made.

Personalized Templates: each user can select his own preferred set of templates from the list. This means that if an estimator normally works in a certain jurisdiction, the related regional template becomes his 'default'.

Subcontract work: the program can accept electrical and mechanical subcontract quotes at the system level, and it can calculate its own subcontract value based on the product database factors. Estimators can decide which parts of the project to sub out, and what to retain for their own staff to perform.

Schedule of Values breakout: at the click of a button, a detailed schedule of values is produced from the estimate. Costs are set aside for initial mobilization, and the remaining project value is broken out into the various systems by labor, material and subcontract detail, so that progress billings can be substantiated accurately and effortlessly.

Multiple users: we now offer 'multi user' versions of the program so that sharing of licenses in a network environment is supported.

Webseats: users can obtain their program license from the Internet, so that they can use the programs anywhere in the world. (Estimates and databases are securely stored on the user's own hardware, not the Internet).

Typical Systems: where a large number of systems is encountered, such as VAV boxes or Heat Pumps, the program can automatically make adjustments that recognize the economies realized from repeated tasks, using built-in Cobb-Douglas algorithms. Because VAV boxes (etc) are typically spread across multiple floors, Concerto can treat these systems as a single large group of VAV boxes for the purpose of task repetition calculation.

Cost Updates: an estimate is quickly scanned when Concerto opens it. If there are any items that do not match the master database pricing, the user can choose to update the estimate from that master database. This can happen when new database pricing was received, or an old estimate was revisited.

Bid List: an estimator can now keep track of companies that he provided a bid to, and related information, to help him manage the bid process.

Job Booking: booking reports are available to feed the administrative system. Standardized report packages can be defined to make the booking process as quick as possible.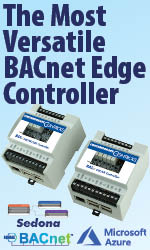 Sinclair: If the program undergoes regular changes, doesn't that create a problem to alert customers about available upgrades?
De Wachter: Regular updates could be disruptive. That is why we designed an auto-update feature that automatically checks our website. If the program is up to date, no action is taken. However if a newer version is sensed, a single click allows the user to download and installs the update. If he chooses to delay the update, the program reminds him again the next day. This avoids disruption and users are always up-to-date.
Sinclair: I seem to recall you had mentioned that estimating databases would become available.
De Wachter: Proper databases are important in achieving accuracy and productivity. Over the years, many clients have asked us to take over their database maintenance. We have responded to that by creating databases for DDC main-line manufacturers, as well as manufacturers of accessory products that our customers want to buy from. This is a huge undertaking, however it saves our customers much time and effort and provides them with accurate, detailed and current databases that they can use in their Concerto package. Of course, the manufacturers themselves also benefit from this, as their products are available directly in the contractor's business process.
Sinclair: Do you build databases for contractors, or for manufacturers?
De Wachter: Both sides benefit. Contractors are the end user of the database, and we certainly help them set up accurate product databases. We also work with vendors to bring their databases to contractors. Having the proper products in his estimating system makes it easier for a contractor to find a manufacturer's products and select the correct devices. Interested manufacturers, wholesalers and contractors are welcome to contact us direct to discuss database development. Hence we see ourselves as facilitators to bring manufacturers and contractors together.
Sinclair: That is impressive. What else is on the horizon?
De Wachter: As we said, customers keep having good ideas, and we respond enthusiastically. Currently in the pipeline are:

more detail reports (about 20 more to come).

interfaces to various accounting systems.

product ordering tools to help our customers order directly from their suppliers.

an interface to feed Microsoft Project with Concerto project information to set up planning and scheduling.

a disposition module that captures, to make available for analysis later, historical details about estimates.

a proposal module that helps our customers create professional proposals for their own clients.

a valve submittal schedule

an automation point schedule

a way to export data to a client by creating a CD containing all materials.

… and more.
Sinclair: How are customers charged for these new features?
De Wachter: Where new features are added to the version they own, customers are covered under their maintenance plan and they get the features at no charge. As the programs grow, they gain more and more benefits. That is part of our commitment to make our customers more successful and productive, and that forever remains a work in progress.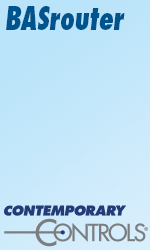 Sinclair: Can clients finance your software?
De Wachter: Sometimes contractors want to immediately reap the benefits of our software without having to outright purchase it. In North America, we can arrange simple, attractive professional lease or rental arrangements that minimize front-end investments.
Sinclair: How can interested contractors find out more?
De Wachter: Our website is a good start: www.ics-controls.com. There are several download files. Contact us for a live demonstration over the Internet, or to obtain do-it-yourself evaluation kits.
Sinclair: A lot of progress … and more to come, it seems. I look forward to hearing from you when more changes have been released.
De Wachter: Count on it, Ken, and thank you for this opportunity to discuss our estimating tools.
---
Previous Interviews:
New features in High-Tech Contractor Cost Estimating Software January 2003
What's new in Contractor Cost Estimating Software? December 2002
Previous Articles:
Successful Contracting: BAS Cost Estimating Issues January 2002
Successful Contracting: Beyond the Technical Issues November 2001
---


[Click Banner To Learn More]
[Home Page] [The Automator] [About] [Subscribe ] [Contact Us]