---
For any control application in buildings.

Andreas Schneider
Executive VP
EnOcean GmbH
In buildings, whether residential or commercial, sensors play a growing role. The simple function of switching on a light is already linked to the actuation of a sensor, the light switch. More complex control systems need very different kinds of sensor information, such as temperature and humidity to regulate the room climate to conserve energy, or to control building access and report all of this data to building services management.











In building planning, the different functions are seen as part of what can be called sections: lighting control belongs to the electrotechnical section for example, heating control to the HVAC (heating, ventilation and air-conditioning) section, or to the I&C (instrumentation and control) section. Residing above all these is the building services management which accesses all information in and about a building. Often a building incorporates solar shading systems with reflecting louvers, which interoperates with both lighting & HVAC systems.
Innovative radio technology is suitable for all sensor applications in a building. Wireless devices eliminate the need for much of the wiring, which means cost savings in planning, installation and subsequent renovation of a building. Of further benefit, wireless sensors can be located at the precise points where values are to be detected. Compatibility of different wireless products allows simple creation of discrete bus solutions and the implementation of cross-functional automation. What makes EnOcean technology unique is that it's batteryless, so wireless sensors can be installed in a building in large numbers. This absence of batteries and their replacement results in freedom from maintenance, enhancing the flexibility and quality of an overall system.
The basic idea for this innovative batteryless radio technology is based on a simple observation: a sensor recording measured values at the same time changes the energy state. A switch is pressed and the temperature changes or the luminous intensity varies. These processes contain sufficient energy to allow the transmission of radio signals across a distance of up to 300 metres.
In essence, this unique radio technology, which can transmit batteryless switch signals and measured values, consists of two components:
Firstly, the locally available ambient energy is converted into electric energy (electrodynamic generator/solar cell, and others).

Then, electronics with extremely low power consumption process the data to be transmitted and send them to a special receiving unit in the form of short radio signals.
The EnOcean radio protocol has been optimized to transmit information with utmost reliability using extremely little power while ensuring that the products of customers using this technology are interoperable.
In order to facilitate the compatibility of products from different suppliers, EnOcean radio protocol is consistent with each of the modules integrated by OEMs, allowing them to develop individual solutions or various market segments. In building automation in particular, the first batteryless radio products seem a logical solution: radio switches that are simply stuck to the wall, generating their energy from pressing the switch. A small energy generator based on a magnet-coil system provides the power which makes the switch absolutely maintenance free. Or think of building sensors with miniaturized solar cells that are just as flexible and maintenance-free. The appropriate receiving modules are either directly integrated into the control unit for lamps, venetian blinds, and air-conditioning systems or used as a gateway to multifunctional building automation systems.
The following reference projects are examples of the enormous variety of applications: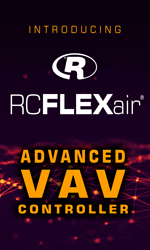 1. LIGHTING CONTROL UPGRADE
This scenario will be familiar in many a home. You want to operate a new standard lamp from the usual light switch, or there is no light switch by the bed to turn off the lights when you go to sleep. These are typical cases that can easily be solved by affixing flat, surface-type light switches with piezo or electrodynamic energy converters and using a socket adapter or inline receiver. The technology is also used for lighting control in the building of new homes and business premises.
In the ecologically designed Noah's Ark kindergarten in Tutzing, Germany the entire lighting control was implemented by the PHC automation system from PEHA with Easyclick DIALOG wireless switches to minimize electromagnetic pollution in the building.
2. CLIMATE CONTROL
The new Uniqa Tower in Vienna is an office building that incorporates the very latest design principles. Both the outer façade and the walls dividing the open-plan offices are of glass for maximum light penetration. The climate is controlled by complex ventilation systems and cooling ceilings driven segment by segment. The project uses Thermokon's EasySens building sensors, with integrated EnOcean technology, attached at the relevant locations for temperature detection. Wireless receiving gateways to the LON automation system produce the sensor information for the different control purposes.
3. FULL CROSS-SECTIONAL INTEGRATION
Bosch Siemens Hausgeraete fitted its new company headquarters "aviva Munich" with EnOcean technology in 2003. The building, based on Feng Shui principles, was to offer sufficient flexibility so that configuration of the rooms could be altered at any time, speedily and with minimum effort for differences in organization necessitated by the market. This was implemented with wireless switches based on EnOcean technology, EasySens room control units from Thermokon and room controllers from Beckhoff with an EnOcean gateway. Networked by TCP/IP, these control lighting and blinds, and drive heating circuits and cooling ceilings. Alterations in the partitioning of the rooms are possible in next to no time by repositioning the wireless switches and sensors and suitably adapting the software in the room controllers.
In the meantime a very large variety of end-products is available with this innovative technology. Buildings featuring the batteryless wireless solutions are to be found all over Europe. In an increasing number of new buildings and renovation projects you find EnOcean as a discrete wireless solution or in conjunction with EIB, LON or TCP/IP-based automation. EnOcean can consequently and justifiably claim to be a new standard in building automation.
---
About the Author
Andreas Schneider is Executive VP and co-founder of EnOcean GmbH. He has built a career out of bringing ground breaking radio technology to market. For the five years prior to the founding of EnOcean he built up the worldwide marketing of GSM-modules at Siemens AG. Prior to that he acquired nne years of global experience of high technology products, including being Sales Director for Trunked Radio Systems at Rohde & Schwarz BICK Mobilfunk GmbH. He graduated from the Technical University of Munich, having studied electrical engineering with particular focus on high frequency technology and components.
---


[Click Banner To Learn More]
[Home Page] [The Automator] [About] [Subscribe ] [Contact Us]