---
EMAIL INTERVIEW Marc Petock & Ken Sinclair
Marc Petock, Vice President, Global Marketing & Communications
Tridium, Inc.
---
2010 Niagara Summit

With over 172,000 instances of the Niagara Framework in 45 countries and over 12,000 certified professionals, the Niagara Community continues to grow and expand into new areas. In continuing to support the Community as well as open technology, integration and connecting diverse systems and smart devices, the bi-annual Niagara Summit will take place May 2-4, 2010.















Sinclair: When and where is the next Niagara Summit going to be held?
Petock: The event takes place May 2-4, 2010. We are very excited to be at the Red Rock Resort in Las Vegas.
Sinclair: What is the Niagara Summit?
Petock: Ken, The Niagara Summit is an open exchange and conference that focuses on technology, integration and connecting diverse systems and smart devices. The event has grown into one of the largest gathering of industry professionals and practitioners developing applications and deploying solutions built around open, interoperability, integration and connectivity. Attendees and participants come together to exchange and share experiences on automation infrastructure technology, device-to-enterprise integration and find out about the latest advances on how devices integrate, connect and create interoperable environments and deliver pervasive automation solutions.
Sinclair: What is the theme for the Summit?
Petock: This year's theme is entitled "The Journey Continues". We decided on this theme as our industry is undergoing a transformation with the resurgence of managing, controlling and reducing energy, the importance of accessing data and information to drive better performance, the continued proliferation of smart systems and devices throughout business and our personal lives, the mandate from building owners to run buildings more efficiently and at lower costs and the push for sustainability. In addition, our frameworks and technology have continued to extend further within buildings into areas such as lighting, energy management and security; into areas such as smart services, smart home applications, smart city infrastructures, M2M and going further out to the edge and up the enterprise.
Sinclair: Why should folks attend the Niagara Summit?
Petock: If you are part of our industry and are interested in open automation infrastructure technology, device-to-enterprise integration and connectivity, smart devices, connecting machines to-machines and interoperable environments, then the Niagara Summit is the one event you want to attend. From bringing intelligence and connectivity to the network edge up to the enterprise, from the latest in wireless, to energy, to smart services, security and smart home technology, you will encounter the ultimate educational experience, in-depth presentations and peer brainstorming that provides thought provoking ideas and visionary insight.

Attendees at the Niagara Summit will participate in a world class learning experience. With real-world applications from some of the leading practioners and technology experts as well as cutting edge developers, you'll hear and learn from some of the best in the industry. Walking through the exhibit floor, you'll discover a variety of manufacturers offering a multitude of products and services that extend open architectures, connectivity and interoperability.
Sinclair: Who Should Attend?
Petock: Like the core architecture of the Niagara Framework, the Niagara Summit is all about open and support for open protocols. The Niagara Summit is open to anyone. Whether you are an end user or a building owner looking for ways to gain performance efficiencies, reduce operational expenses, and obtain greater returns, or a manufacturer looking for technology that can help develop your next product for lower costs, minimized risk, faster time-to-market and greater customer acceptance, to a systems integrator who wants to provide true open solutions without regard for specific protocols, products or technologies or a developer wanting to learn the latest in the development of the Niagara or Sedona platforms, the Niagara Summit is for you.
Sinclair: Where can we find out more information?
Petock: Just go to www.niagarasummit.com. Here you can register to attend as well as find out more information on participating in the sponsorship and exhibit opportunities we have available.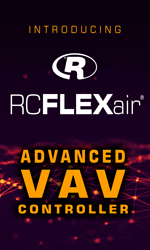 Sinclair: Speaking of sponsorships and exhibitor participation how is the interest level from companies and organizations?
Petock: Tremendous! We have several company's who have already signed up. The interest is at the highest level it has ever been since we began holding the event back in 2004. As in the past, we have a set number of opportunities available so I encourage any one interested to let us know if you'd like to be part of this.
Sinclair: Has the Niagara Community changed since the last Summit?
Petock: Yes it has. The Niagara Community is a community unlike any other. As more and more organizations have embraced the Niagara Framework as the technology of choice for bringing their operational assets together into a single unified system, the Niagara Community has grown not only in shear numbers but has also expanded into a variety of market segments including building automation, facility management, M2M, industrial automation, energy, security, lighting, medical, smart services, residential, food service equipment, telecommunications and convergence retailing.
Sinclair: At previous Niagara Summit's you have always had a surprise or two. Are you planning any this go around?
Petock: You bet Ken, but if I tell your readers, then they won't be surprises will they. You'll just have to attend and find out.
---


[Click Banner To Learn More]
[Home Page] [The Automator] [About] [Subscribe ] [Contact Us]