---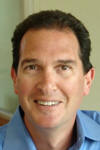 EMAIL INTERVIEW Randy Storch & Ken Sinclair
Randy Storch, President, Convia, Inc./A Herman Miller Company.
Headquartered in Buffalo Grove, Illinois, Convia seeks to advance energy management strategies and change the way people design, build, personalize and manage space. The company offers an end-to-end level of control that enables a building to adapt to the evolving needs of the people and organizations who occupy it while helping facility managers broaden their energy goals.
---
The Empire State Building
Aims to become a worldwide model for the key cause of sustainability.















Sinclair: Tell us more about the Empire State Building project where Convia has been specified.
Storch: The Empire State Building is a global symbol of progress. Throughout the Great Depression it represented our nation's hope for economic prosperity. Now, it aims to become a worldwide model for the key cause of sustainability. The $20 million Empire State Building retrofit project is targeted at propelling the nation's interest in green building retrofits. The project is led by a team of consulting, design and construction partners, including the Clinton Climate Initiative, Johnson Controls Inc. (JCI), Jones Lang La Salle (JLL) and Rocky Mountain Institute. Over the next 15 years, the team expects to reduce energy use and carbon emissions in the building by approximately 40 percent and put the landmark within the top 10 percent of all energy efficient buildings worldwide.

Convia was selected as the lighting provider for the building's pre-built model spaces and our technology plays a critical role in energy management for these areas. Currently, our technology is installed in a prototype office space on the building's 42nd floor, which is set up to reflect a Platinum LEED® office. New and renewing tenants can visit this prototype space for ideas on how they can design for maximum efficiency as well as employee productivity and comfort.
Sinclair: Can you tell me a little more about Convia?
Storch: Technology continues to change our lives and how we work, but building infrastructures lag far behind. For the most part, they have remained static, relatively inflexible and largely unable to keep up with the evolving needs of the people and organizations who occupy them. The Convia technology was created to address this gap and anticipate future changes. It encompasses a space's power delivery and other infrastructure components and applications, such as lighting, HVAC, and occupancy and daylight harvesting sensors, into an energy efficient, easy-to-manage platform. As a result of our partnership with Wiremold/Legrand, we can also provide control of office plug loads and lighting loads. By giving building owners and occupants control of all of these areas in one place, it is much easier to make adjustments as their needs change to ensure they continue to meet energy strategies and goals.
Sinclair: What challenges do customers such as the Empire State Building face, or need to take into consideration, when renovating their space?
Storch: More than 50 percent of buildings with energy controls are still not performing as expected. This has made it difficult for building owners to meet and sustain energy benchmarks such as LEED® and ASHRAE. The major problem with energy strategies today is that they are not maintained: many technologies lack the sophistication to track energy consumption in buildings as it is happening and ensure organizations are continually meeting energy benchmarks. When investing in energy saving technologies, customers need to look for solutions that allow for ongoing performance management. In other words, they need technologies that will enable them to measure, monitor and easily modify their energy strategies on an ongoing basis.

Another aspect customers must consider is tenant turnover and how a space will be used over time. For instance, in the Empire State Building 40 percent of tenant space is coming up for renewal over the next four years. It is important for the building owners to incorporate a solution that's flexible and permits them to make changes as tenants' needs change. Our product provides a solution that enables easy and cost-effective renovations as well as the monitoring, measurement and tracking of energy use. Our strategies can play a role in the overall reduction of energy use in the building. For example, with our technology owners can divide a room into multiple spaces or move furniture around without the need for rewiring. This lets them make significant changes to their space without incurring additional costs for construction or electricians. By giving users the ability to customize and configure their space with ease, users can increase efficiency, improve space utilization, raise productivity and lower their building's overall operating expenses.
Sinclair: What aspects of the technology have been installed in the space?
Storch: More than 93 percent of total energy use within a building comes from HVAC, lighting and plug loads/office equipment. Within the prototype space, the Convia technology offers an end-to-end level of control, providing a single solution to address all three of these areas. It is built into both the infrastructure and individual workstations, allowing users to maximize their energy savings throughout the space. Herman Miller's Energy Manager, which is powered by Convia, is embedded into Herman Miller's Intent and Ethospace workstations in the space. This Energy Manager device senses occupancy and controls power in systems furniture to save energy and lower costs. For example, when a person sits down to work, an occupancy sensor detects their presence and turns on the devices in the cluster plugged into two circuits, known as "plug loads," such as task lights, printers, monitors or chargers. When the cluster is unoccupied the devices automatically shut off. The system can also dim rooms based on the amount of natural light flooding in, the time of day or occupancy, as well as measure energy use through our Energy Track Reporting Tool™.
Sinclair: How can tenants play a role in maintaining the energy strategies and goals set by the larger building with technologies such as Convia?
Storch: Tenants are the life of a building. How they choose to occupy their space can have a major impact on overall building performance. In fact, the Empire State Building is looking to tenant participation alone to help it reduce its energy usage by 17 percent.

For energy management strategies to be most effective, they must be regularly monitored and adjusted. Until recently, it was very difficult – almost impossible – for most tenants because they lacked the information and the tools needed to make decisions about their energy use. Convia's Energy Track Reporting Tool™ offers tenants a solution to both monitor and control their energy usage for maximum savings. Using Energy Track, tenants can track their energy use at a zone (e.g. a private office, individual workstation, or workstation cluster) or circuit level. The tool displays their energy usage on a simple and intuitive dashboard interface, which appears on their personal computer. Based on this granular and highly accurate data, tenants can accurately report energy usage and make educated, confident decisions about their energy strategies. This allows tenants to identify problem areas, create and print out reports, and make adjustments without disruption to the space for immediate and ongoing improvement.
---


[Click Banner To Learn More]
[Home Page] [The Automator] [About] [Subscribe ] [Contact Us]