---
Decidedly different; Infinitely better!
Because we don't have shelves, we don't have an inventory – but what we do have is the unlimited ability to get any product.






A building project of any scope is a complicated, multi-headed beast with thousands of priorities, deadlines, stakeholders, and line items that need to be planned for, and executed, right in order to get that job done.

Let's focus for a minute on just the parts: the thousands of HVAC and building automation bits and pieces that need to be specified, estimated, sourced, purchased, delivered and installed properly for that job to get done. It's a Herculean mission to manage, all while keeping an eye on the bottom line – so anytime there's a better way to do it, you'd better believe that it's worth hearing about.

Here's one: it's called alpscontrols.com. It's a decidedly different, infinitely better way to buy HVAC and building automation control products.

It's millions of parts, from hundreds of industry-leading manufacturers. It's a simple, intuitive website where all of those parts are just a few mouse-clicks away from your shopping cart. It's an innovative company that has figured out how to offer all of this while keeping prices low.

We're not new to this game. Essentially what we built 20 years ago was a traditional wholesale products marketplace – but we applied cutting edge technology and dynamite customer service to take it to an entirely different level. We reinvented the old distribution model into something we call transactional distribution. What that means is that we expertly manage the online transaction of purchasing parts:

We take the order from customers through our online site,
We digitally pass that order to the manufacturer,
Our staff handles any and all questions and technical support,
And the manufacturer drop-ships the products directly to the customer.

That's significantly different than the way it's traditionally been done. In the past, contractors looking for parts specified by a job would need to perform extensive and time-consuming searches to find the right parts, negotiating prices over and over again. It wouldn't be uncommon to visit multiple parts warehouses and navigate dozens of bargaining sessions just to purchase one project's worth of parts – and then, once all of those parts were found and priced, the contractor or purchaser would have to issue handfuls of purchase orders and receive and reconcile multiple invoices, creating a never-ending trail of paperwork.

We've eliminated all of that time and effort, resulting in a more efficient process that saves money in multiple ways: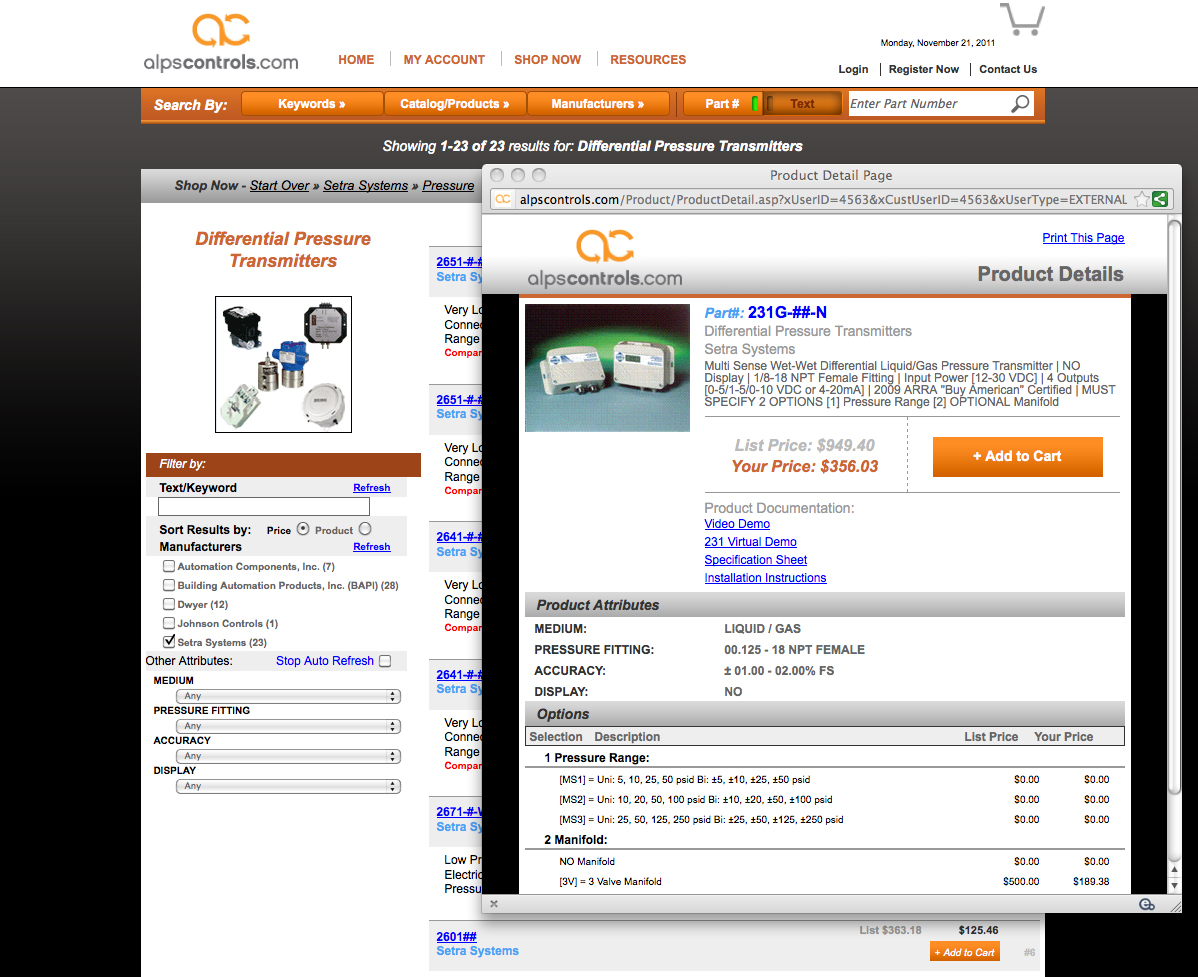 You can find millions of products on alpscontrols.com, from over 150 of our industry's most trusted manufacturers.
Our prices on those products are lower than just about anywhere in the industry – because we've already negotiated the very best price with the manufacturers.
You can drag one, a dozen, 70 or 1,000 parts into the online shopping cart on our site – and we'll give you one P.O. and one invoice.
The products get shipped directly to you, not to a warehouse that has to box them up again, reship them to you, and charge you for it.

We have no warehouse; we have no shelves or forklifts or trucks. We don't have a shipping department or a loading dock. The fact is, if a company has more than 50% of its money tied up in a warehouse, half of their executive time is going to be spent on warehouse issues. At alpscontrols.com, we spend 100% of our effort on customers: making the execution of their orders as elegant as possible, ensuring that they get the best service from us, and securing for them the best prices from our manufacturers.

Because we don't have shelves, we don't have an inventory – but what we do have is the unlimited ability to get any product and make it available at a great price. Chances are, we already have the parts you're looking for among the thousands of valves, actuators, dampers, relays, temperature sensors, access controls, lighting controls, enclosures, wire and cable, leak detection cable and controllers, networking and panel devices and more that we carry. But if you search our site and don't find what you need, you simply call us up and ask for it, and we can put it into our online catalog with no trouble at all. No shelf space means no limits on what we can offer.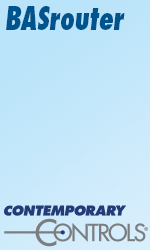 Our commitment to customers doesn't end there. Our staff is ready, available and dedicated to helping our customers create accounts, find products, bid jobs, upload entire valve schedules or material lists, and more. We've got a wealth of industry experience with the products our customers are using – and we're constantly seeking out the newest cutting-edge technology coming down the road. We're constantly online and on the line providing support via phone, Skype, mobile, text and more. We pride ourselves on backing up a revolutionary website and paperless transaction model with a spectacularly knowledgeable, helpful, personable staff that truly knows what they're talking about and how to help.

Our customers also enjoy an extraordinary amount of control and customization in terms of the project tools they find in their online account dashboards. We give them the ability to manage and track their orders, create dozens of different and intricate accounting reports, manage frequently ordered products, upload hundreds of part numbers in a list and instantly add them to their shopping cart or specific project, and much more. We're constantly creating new and better tools to help streamline our customers' sourcing needs, and by far most of the site's capabilities have been designed from the suggestions and needs of the control contractors who use our site.

As if offering products, ease of ordering, crackerjack support staff, helpful online tools and terrifically low prices weren't enough, we are also jam-packed with a wealth of resources to help contractors learn more about the products and manufacturers we sell, and the industry we share. Our site features a constantly-updated stream of product videos, helpful website tips, issue-based video discussions with industry pros, educational videos, blog posts, downloadable resources and more. We're connected virtually around the clock to the customers we serve, and to the controls and building automation industry at large.

The transactional distribution model we have created is not a trend or fad in the online world. It's an easier, more convenient, leaner and greener, more efficient and decidedly more cost effective way to purchase products. Contractors across the country have a need to simplify the sourcing and purchasing of HVAC and building automation parts – and we've met that need through innovative technology and personalized support.

Listening to the feedback we've gotten from the customers we serve, we've proven that it can work. Our industry wanted a different, better way to get the job done, and we created it. Visit alpscontrols.com (http://alpscontrols.com/index.asp) today and register for a new account – and you'll quickly find out how we can un-complicate your next building automation control project.


---

[Click Banner To Learn More]
[Home Page] [The Automator] [About] [Subscribe ] [Contact Us]