---
I attended the GreenBuild Conference & Expo in Toronto, which closed with these inspiring words for the Future of Green Buildings.
The theme of "automation" was woven through this year's educational sessions and programming, foreshadowing what's in store for GreenBuild 2012. LEED Automation emerged as a critical theme for the future of the LEED green building process, and since 2010, USGBC has been working with multiple LEED Automation partners-companies that are streamlining and changing the way LEED projects are documented and certified.
"LEED Automation and the idea of automation itself is a critical piece in not only 'What's Next' for green building but also 'What's Next' for LEED," said Scot Horst, SVP, LEED, USGBC. "Next year, as we look to launch LEED 2012, the update to the LEED program, we're working with our stakeholders to get it right."
As I walked the two exhibit floors with 23,000 other delegates, it demonstrated the strength of todays' green building movement.

I was overwhelmed by the amount of stuff that now needs to be automated and integrated with the building's enterprise cloud, its people and the energy supply community. Some of the stuff was not on my radar screen as part of normal building automation control devices. Until this show the control of the building envelope had only been talked about as a potential for the control equation.
There were lots of operational fenestration devices that achieve day lighting control as well as solar shading and with the ever always present automation component provided dimming of the lights plus a Smart Grid and building occupant interaction. Try to achieve that without deeply integrated automation. Also electrically switchable glass was being showcased as an active control device.
Metering and communicating of energy flows was everywhere and overlaying the actual energy use often expressed as a carbon footprint was part of everyone's message.
Automated video walls showed our green building clientele how they were sustainable and their energy use and carbon footprint in real time.
Some quick quotes from our November issue from an article called:
Educating and Engaging Occupants on Energy Efficiency
Sarah Erdman, marketing director, QA Graphics
Good Automation not only does, it also tells.

Occupants can learn about energy saving features in place, as well as how they can help conserve resources. Any data being monitored can be displayed to provide direct feedback on how the building is operating. Commonly, a variety of other interactive features are also used to engage occupants. For example, a leaderboard can compare energy data demand among multiple buildings or floors within a building, providing a social competition that encourages occupants to make energy conscious decisions. Other features include demonstrations of how building features actually work, LEED checklists that explain what was done to achieve the green building certification, quizzes that allow viewers to test their 'green' knowledge, and conversions that make energy efficiency applicable to our daily lives, like X kilowatt hours saved is equivalent to X loads of laundry dried, or how many homes could be powered. Education like this provides a creative way to address sustainability, especially for younger audiences.
I was invited, but forgot to respond, so actually had to crash a tour hosted by the folks from Encelium Technologies of the Roger Centre computerized lighting control system. They did not throw me out so it was a great tour, very informative. They concluded the tour by closing the roof of the stadium - a great demonstration of required interaction between controlled envelopes and lighting control, nice touch guys. In addition they followed up with this article for our November issue.

Hit Efficiency Out of the Park with Advanced Lighting Control
Toronto's Rogers Centre Achieves 56 to 79 Percent Energy Savings - Tony Marano, President & CEO, Encelium Technologies
A quick summary:
Rogers Centre tasked Encelium Technologies' engineering group with several priorities:
• To reduce overall lighting energy consumption by 50 percent and deliver a simple payback from energy savings of less than five years
• To provide computerized control of lighting from a central software application
• To provide office staff with personal control of lighting from their desktop PC
• To improve light levels and provide control in all stairways, luxury boxes, walkways, concourses and parking garage areas
• To provide global control of lighting loads in order to manage peak demand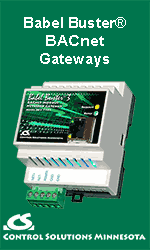 Very impressive tour, the ability to black out all lights instantaneously in a complex that size as part of a laser light show is truly amazing.

Almost everything in traditional large building construction was questioned at the show and was represented with a focus on the total sustainability footprint. Life cycles for justification have been extended to the operating life of the building not just the developer's bottom line. This was a refreshing head shake.
Even the holy grail of AC power for buildings and its dog wagging tail of the grid was questioned.
From this interview in our November issue; by the way I met briefly with Brian at GreenBuild to request this update.
EMerge Alliance Update
We continue to make progress toward the vision of DC power throughout buildings. - Brian Patterson, Chairman, The EMerge Alliance
I have extracted the following:
Patterson: The Alliance participated in the GreenBuild International Conference & Expo in Toronto, Oct. 4-7. booth (#4739S) included the first multi-level DC power demonstration ever to illustrate the hybrid AC-DC power concept for a building. The display featured a DC ceiling cloud demo with market-available products as well as DC-powered desktop concepts for commercial interior type spaces. It also highlighted a DC data center application that provided a side-by-side look at the benefits of using DC versus AC to power an Intel server by minimizing typical conversion losses. The display also showed how DC power can be incorporated outside buildings with on-site solar panels and electric vehicle charging.

Couple this with the fact that the increasing amount of native DC power generated from renewable energy sources like solar. Wind, cogeneration must now be converted to AC electricity to be compatible with existing distribution methods and you will start to see what Emerge is all about.
The automation, interaction, and communication of this radical change in building infrastructure will revolutionize the Building Automation industry and buildings in general. Finally our buildings will start to drift off the grid, a floor and a data center at a time and start to look like cars and boats and be standalone self-powered, not part of the grid. Only deep highly integrated automation can make this happen. This excites me.
More from interview:
Sinclair: What are some particular areas of interest and opportunity with DC power distribution?
Patterson: We are particularly seeing interest and opportunities for DC power distribution in the nearest term in the following three areas:

Lighting Applications: In a DC power system, LEDs and new energy efficient fluorescent lighting technologies can gain even greater efficiency (approximately 5-15%) with increased upgradeability and return on investment for users.

Data Centers: A study by the Electric Power Research Institute (EPRI) of a DC power system at a Duke Energy data center in Charlotte, North Carolina, found that the DC system used 15% less electricity than the existing AC power system. Total energy savings in small to mid-sized data and telecommunications centers are estimated to reach from 10-30%. Other benefits of DC in data centers include improved power quality, reduced cooling needs, higher equipment densities, improved reliability and more efficient integration of renewable energy.

On-Site Renewable Energy: By facilitating the integration of on-site DC generation sources, such as solar photovoltaics, and other renewable alternative sources, DC power distribution can help achieve net zero energy buildings from cleaner energy sources.
AC/DC is not just an old rock band it is a balancing wave of discussion for the future and the reopening of the Edison and Westinghouse current wars. http://en.wikipedia.org/wiki/War_of_Currents

As a sailboat owner off grid is not a hard concept for me to grasp and DC is the only power source that works off grid. In fact the most power hungry device on the boat maybe next to the refrigeration is the pesky AC invertor which is only used to power devices that only have an AC plug. Most AC devices then convert their power to DC before using, go figure. The AC invertor on most boats is only used when absolutely necessary and then shut off.

Can you imagine if today's green movement with its environmentally sustainable folks with today's knowledge of the damage done by central grid thinking had been part of the current wars? Do you think that politics and big business may have been over thrown with logic and reason? How different our energy infrastructure in North America would look today. It could be a sophisticated hybrid power system with local DC distribution, local renewable energy sources, cogeneration and storage couple with some fully utilized AC transmission from remote renewables. Can you imagine communities without wires, power poles and transformers? If the money we spent on ugly infrastructure had been invested in DC evolution our buildings would look like space station not tethered turkeys.

Stand alone and environmentally sustainable DC can create an end to the non-sustainable grid extensions in the future while unlocking the untapped off peak potential of the existing grid.

Greenmation is our future - automation of green is not a thing or even a technology, it is an extension and an automation of our will and desire to fix what we have broken and learn how to move on toward a sustainable future.


---


[Click Banner To Learn More]
[Home Page] [The Automator] [About] [Subscribe ] [Contact Us]