---
Energy Efficiency Education Dashboards® (EEED)

A web application that educates building occupants by showcasing real-time energy data and green building features.

Jessica Johnson,
Content Marketing Manager


QA Graphics



QA Graphics has created an Energy Efficiency Education Dashboards® (EEED) which is a web application that educates building occupants by showcasing real-time energy data and green building features. This application uses a data manager to collect the building automation system information. A Data Manager is custom made software that accurately and efficiently captures data from the QA Gateway using Microsoft SQL. Built using Microsoft.NET framework to run as a Windows service, the Data Manager is the backend application to QA Graphic's Energy Efficiency Education Dashboards® and serves as the middleware between the BAS gateway and the EEED.

QA Graphic's Data Manager can import and export historical data and create manual entry points or add existing points from the building automation system. Allowing you to compare and share your building data in the form of an education dashboard.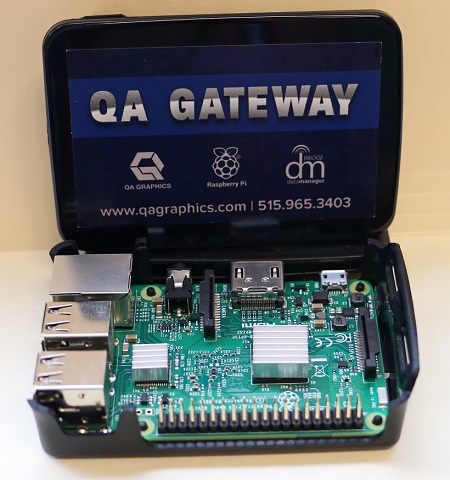 For years, QA Graphics used a "JACE" or Java Application Control Engine from Tridium in the data manager to collect the statistics for the Energy Efficiency Education Dashboard®. The JACE has worked well, as Tridium has revolutionized the BAS industry the last 15 or so years for their mindset of open development platforms. Using Java-based Niagara software since its inception, Tridium had over 300,000 instances of their Niagara framework deployed worldwide in 2012. Pioneering the use of Linux-based BAS computers with a small form factor to simplify system integration for the BAS industry.

As the JACE has served its purpose well and will continue to be a top competitor, there is a new system in town that is taking the world by storm called, Raspberry Pi. Raspberry Pi has been around since 2012, but the newest version released in February 2016 is packing a big punch as the latest technology that has the potential to have a transformative effect on the HVAC controls industry. Don't let the Raspberry Pi 3's small stature (about a credit card to be exact) misguide you.

A few upgraded features of the Raspberry Pi 3 which are used in the QA Gateway Device include:
Open Source
Runs on most popular version of Linux
1.2GHz Processor
1 GB Ram
Double the capacity

Being able to function as a web server and store a sufficient amount of data, the Raspberry Pi 3 uses DSA's open source IoT platform and data managing software. Enabling the QA Gateway to communicate and harnesses this technology with their QA Gateway that partners with their EEED. The new communication channel will allow for data collection via BACnet or Modbus protocol networked to the Data Manager.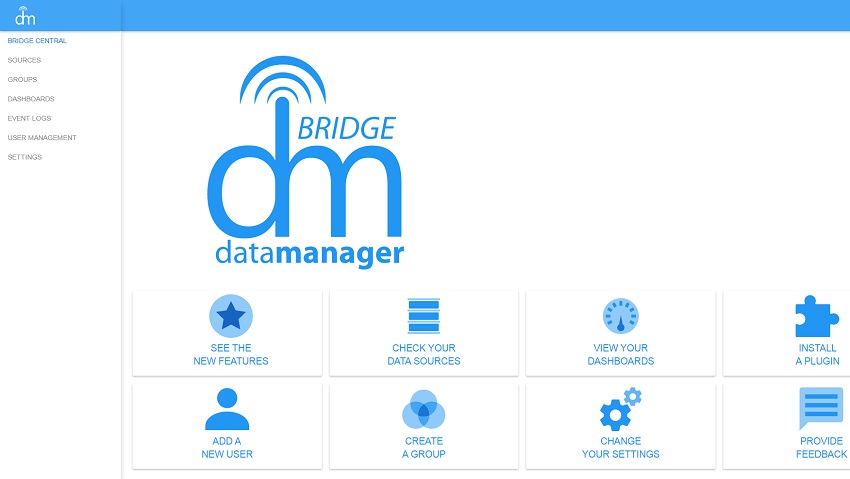 The Raspberry Pi 3 and JACE both have their positives and negatives. You need to take into consideration what is best for you and your project. These controllers have similar hardware feature sets, but profoundly different pricing. The noteworthy differences in current applications for both devices require additional context to provide a fair comparison.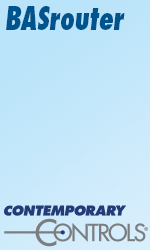 Some interesting points are:
Using a RasPi3 right out of the box in a commercial building to control their HVAC systems is not an option, unlike with a JACE.
Both devices are a Linux computer, but the RaspPi's operating system accounts for over half the cost of implementation. Tridium could most likely if they felt the need to port their software over to a Pi, but there would need to be some modifications.
Tridium's JACE has evolved over the years and is deemed as one of the best-in-class programming environments.
A Raspi is similar to a simple PC that runs a full operating system, it does come with limitations – which stimulates creativity.
Raspberry Pi's can have a wide range of programming languages - from Python, Java (Debian Soft Float), C, Node.Js, PHP, and more!
Raspberry Pi 3 also can run any ARM-based operating system, not just the ones using the old arm chip.
There is more to learn about both devices and as talked about, taking into consideration when deciding which is best for your project and pocket book.

Energy Efficiency Education Dashboard - The EEED is a web application that educates building occupants by showcasing real-time energy data and green building features. The EEED highlights sustainable efforts made in the design and construction of a building, which may help acquire points toward LEED® certification. QA Graphics' dashboards are used by schools, universities, businesses, healthcare facilities, and data centers. Applications can be displayed in a common area via large format kiosk displays or on any web-enabled device.


---
About QA Graphics - QA Graphics is a leader in the building automation and green building industries. The company specializes in HVAC graphic development services, system graphics, floor plan graphics, and Energy Efficiency Education Dashboards™ (EEEDs). These dashboards help organizations teach occupants about building performance and sustainability. The company also provides marketing solutions such as interactive applications, 3D design and animation, UX design, videos, and more. Visit www.qagraphics.com to learn more.
Sources
www.qagraphics.com
http://www.esmagazine.com/articles/97870-hobby-microcontrollers-and-the-future-of-the-bas-industry
https://www.raspberrypi.org/products/raspberry-pi-3-model-b/
https://en.wikipedia.org/wiki/Raspberry_Pi
http://www.pcworld.com/article/3057888/computers/raspberry-pi-3-review-the-revolutionary-35-mini-pc-cures-its-biggest-headaches.html
About the Author
Jessica Johnson is QA Graphic's Content Marketing Manager, graduating from Iowa State University.

---


[Click Banner To Learn More]
[Home Page] [The Automator] [About] [Subscribe ] [Contact Us]