---
EMAIL INTERVIEW – Matt Newton and Ken Sinclair
Matt Newton, Director of Technical Marketing, Opto 22
---
Pi is a Powerful Platform
Release
of a new product using the Raspberry Pi maker board. For our readers that might not be familiar with a Raspberry Pi, what exactly is it?
Sinclair: Opto 22 released a new product offering related to the Raspberry Pi maker board. For our readers that might not be familiar with a Raspberry Pi what exactly is it?

Newton: The Raspberry Pi is a small, credit-card-sized, single-board computer. It was originally designed as an inexpensive tool to teach kids computer programming and electronics. The boards hit the market in early 2012 and have since picked up a lot of momentum with the maker movement. Today over 10 million of these little boards have shipped, and we're starting to see them show up in all kinds of applications, ranging from building automation to oil well monitoring and control. There are millions of Pi developers all over the world stitching together new applications everyday.

Sinclair: It seems like the market for industrial and commercial controls is going through some changes as a result of these maker boards. What are you seeing in the marketplace today?

Newton: Inexpensive maker boards have lowered the barrier of entry for developers to tackle applications that they didn't have the technical proficiency or financial resources to work on before. New developers who learned and prototyped applications on the Pi are entering the commercial and industrial markets and taking a fresh look at the way control and automation applications are put together.

For example, take applications in the building automation industry. Traditional control applications like a building's HVAC or lighting system often require knowledge of, and training in, expensive and proprietary building automation hardware and software. But as these new developers enter these markets, they don't just assume that a solution to automate a building should cost tens of thousands of dollars. They know they could build the same application with a few off-the-shelf $35 Raspberry Pis and some open-source software like Node-RED if they had robust I/O to switch the electrical loads. So they're looking to create new types of hybrid controllers using traditional industrial I/O with Raspberry Pi boards as the brains of the application.

Sinclair: Why haven't the commercial and industrial markets been faster to adopt maker boards like the Raspberry Pi?

Newton: The Raspberry Pi was designed as an educational tool; it doesn't look like an industrial solution, so the markets haven't thought of it that way.

But the Pi is a powerful platform. It has a ton of computing power built in and also has lots of general-purpose I/O (GPIO) on the board. The GPIO connections let developers connect and control all kinds of additional devices using their Pi. Things like little motors, sensors, and LEDs can be wired to the Pi, and developers can quickly write software programs to automate these devices. It's a great tool for quickly prototyping a small application.

The problem comes when the application needs to be scaled up to real-world devices like industrial pumps, motors, and switches that require a much higher electrical load. The Pi's GPIO pins are only capable of controlling 3.3 VDC electrical signals. Most electrical loads used to automate systems and devices in the industrial and commercial markets are far beyond what the Pi's GPIO connections can handle.

That's where Opto 22's new Digital I/O Carrier Board for Raspberry Pi comes in. The carrier board enables the Pi to use real industrial I/O to sense or switch up to 16 individually selectable electrical loads ranging from 2.5 to 280 VAC/VDC, with solid-state power and reliability. This new carrier board adds the ability to connect, monitor, control, and automate billions of existing devices that were previously beyond the Pi's built-in 3.3 VDC GPIO sensing and control capabilities.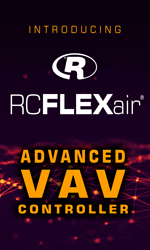 Sinclair: What does Opto 22's I/O offer Pi developers?

Newton: Opto 22 I/O modules and mounting racks have been field proven in facilities and factories for nearly 40 years and are available worldwide. Most I/O modules carry Opto 22's lifetime warranty. Using the Digital I/O Carrier Board, Raspberry Pi developers can incorporate world-class, industrially hardened I/O modules in their applications, with industrial grade features like:

Wide range of electrical load switching and sensing capabilities
Electrical isolation separating field devices from sensitive Pi electronics
Single-channel flexibility, so you buy only the I/O you need
Input channels with built-in current limiting
Output modules that switch up to 3 A loads
Built-in 3 A field-serviceable fusing on output channels
Solid-state technology on most modules
Built-in status LEDs on all input and output modules for visual status verification
Easy wiring with 10-gauge wire terminals
Input current limitation built in—you don't need current limiting resistors
Lifetime warranty on solid-state modules
Sinclair: When will the new carrier board be available?

Newton: The Digital I/O Carrier Board for Raspberry Pi will be released December 5, 2016, in time for the holidays. It will be globally available through authorized Raspberry Pi resellers, including RS Components, Allied Electronics, Premier Farnell, and Newark Element14.

Sinclair: Where can readers find more info on the new product?

Newton: More information can be found on our developer portal at http://developer.opto22.com/pi/ and in the Digital I/O for Raspberry Pi Selection Guide on our website.

For more Opto information see http://automatedbuildings.com/releases/nov16/161118020505opto.html




---


[Click Banner To Learn More]
[Home Page] [The Automator] [About] [Subscribe ] [Contact Us]