---
Project Haystack at AHR Expo 2022

The Role of Data in Achieving Smarter Buildings and Haystack's Role in Making Data Interoperable

Hosts - Marc Petock & John Petze

Data has become a critical asset for the built environment. When captured, normalized, tagged, and analyzed, data can enable a true transformation on how we manage and operate our facilities. Accessing and making effective use of data from existing operational systems is a critical element of all smart building initiatives.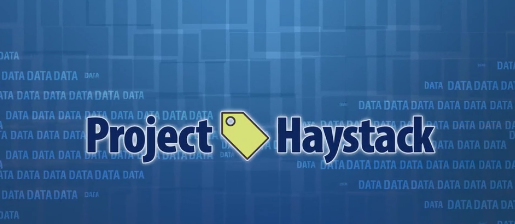 Today's increased access to data from equipment systems and a new generation of IoT devices presents new opportunities to improve the efficiency and sustainability of our facilities, however, having access to data is only the first step in making meaningful use of it. Capturing the meaning of our data and representing that meaning in a uniform way is the key to deriving benefit from facility and equipment data.

John Petze, Executive Director and Marc Petock, Executive Secretary of Project Haystack will discuss the use of semantic tagging and its key role in making data interoperability across different systems and applications. in determining what data is relevant, how to standardize it, how to give it common context, how to streamline it to unlock the data's true value and how it enables a true transformation on the way we manage and operate buildings. The presentation will also provide an update on the latest work of the Project-Haystack.org.

Celebrating its 10th year, Project Haystack continues its global acceptance in commercial buildings of all types and sizes and there is a lot of important news to share including:

- DoE Funding of Project-Haystack.org to further advance teh standard and develop validation and testing programs and tools

- The launch of eLearning programs to help new users get up to speed with Haystack

- Growth of the community and major new corporate Associate members supporting the Project Haystack organization

- Update on working groups extending the tagging libraries and ontology models to new applications.

The Haystack session is scheduled for Monday, January 31, from 12:30 pm-1:00 pm (local Las Vegas time).
Why Do We Need Haystack?
Macro trends in technology are making it increasingly cost effective to instrument and collect data about the operations and energy usage of buildings. We are now awash in data and the new problem is how to make sense of it. Today most operational data has poor semantic modeling and requires a manual, labor intensive process to "map" the data before value creation can begin. Pragmatic use of naming conventions and taxonomies can make it more cost effective to analyze, visualize, and derive value from our operational data.
Who Should Participate?
Project Haystack encompasses the entire value chain of building systems and related intelligent devices. Owners and consultants can specify that Haystack conventions are used in their building automation systems to ensure cost effective analytics and management of their buildings for years to come. System integrators and manufacturers who integrate Haystack support into their projects and products are positioned for the future of value added services.
Open Source
The Haystack community and all associated intellectual property is managed as an open source project using the Academic Free License 3.0. Anyone is free to participate as long as contributed IP is licensed under the AFL. This ensures that Haystack IP is open and freely available for any commercial use.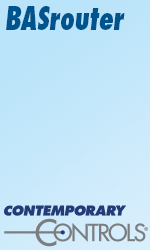 ---


[Click Banner To Learn More]
[Home Page] [The Automator] [About] [Subscribe ] [Contact Us]