EMAIL INTERVIEW Anto Budiardjo & Ken Sinclair

2004 - The Year of Convergence

Anto Budiardjo is President of Clasma, Inc.,
the marketing and conference company organizing BuilConn 2004 in Dallas,
April 13-16, 2004 (www.builconn.com).
Please send comments and questions to antob@clasma.com.
---
Sinclair: A great deal is going on in the convergence area. What is the core driving force?
Budiardjo: 2004 is starting to look like the year of convergence in the buildings industry. Probably the most interesting and core piece is the realization that XML and Web Services (XML/WS) will be a unifying technology, a catalyst for convergence.












Sinclair: Are you referring to oBIX and its role with LONWORKS® and BACnet?
Budiardjo: That's important, but it's only the start. It's all about DATA and the enormous amount of it that relates to buildings. Control systems-whether they are based on open standards or proprietary technologies-are about the building's operational data. By that I mean the data and information necessary to control HVAC, security, lighting and other systems, information such as set-points, schedules, historical logs, and the configuration and management data of the network and devices that make the control system work. XML/WS, either within the scope of oBIX or outside, can help facilitate the flow of that type of data as well as facilitate the flow of building information to and from enterprise systems such as HR and business systems. But, XML/WS can do much more.
Sinclair: Much more where?
Budiardjo: Even before a building is built there is an enormous amount of data in the design and building phases of a facility's life. A great deal of data exists in specifications, data sheets and engineering drawings used to build a building these days.
Sinclair: You mean the information used by consulting and specifying engineers?
Budiardjo: Yes. Take a humble datasheet, for example. If you've been in a consultant's office you will recall shelves and shelves of information, datasheets, binders and product specs. The information on those pages in the past would have been referred to and entered into a building spec, or maybe electronic versions of the same datasheets would be cut and pasted into a specification document.
Sinclair: And what is wrong with that?
Budiardjo: The data you visually refer to from a datasheet, or even copy and paste from a document is not necessarily structured. If you paste a piece of unstructured data that may impact other design specifications, then this data has no way of relating itself to other data within the same spec.
Sinclair: Give me an example.
Budiardjo: First I have to say I'm not an engineer so the example may not be a great one, but let me try. You have specified a controller with a certain number of IO in a room of a building. How do you know the number and type of IO required? If you add other elements into that room (intrusion detection, window blinds or lighting controllers, for example) the number of IO will need to increase or decrease depending on the needs of those additional elements. Without structured data, this adjustment will have to be done manually.
Sinclair: And how would that work with structured information?
Budiardjo: Rather than adding a controller by pasting the specs, the controller would be put entered into a database and associated with the room, which is itself a record in a database. When a new component is added to the room, the component would indicate to the system of its connectivity and IO needs, and then the system would adjust the IO automatically.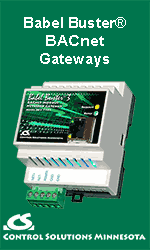 Sinclair: Do systems like this exist?
Budiardjo: I don't think so, not yet, but that's not the point. The point is that if a scenario like the above were to be created, all of the data related to products and design elements would need to be stored in a way that is highly structured. For this, something like XML is ideal. Better yet, if the design process was done with structured data, that same data could be used during the commissioning and operation of the building.
Sinclair: How so?
Budiardjo: Take the above example. When a controller is associated with a room and a number of peripheral components, all the specifications of those elements would now be available in structured XML data. When it comes to installing and "connecting" those devices, then it can be done automatically. And, when it comes to operate the room, the system would know a great deal about the requirements of the controller and other components.
Sinclair: What does it take for the above to become a reality?
Budiardjo: Standards. Here we're not talking about standards as in control protocol. We're talking about defining all of the objects that go into buildings in a structured manner. Several bodies have been working on this including aecXML and IAI. All of these initiatives use XML as their fundamental way to structure information.
Sinclair: Would consultants need to understand XML in the future?
Budiardjo: Consultants need to understand what XML is and how it is used in scenarios such as the one above. Most importantly, consultants need to appreciate how it all comes together and how this technology will enable them to be more effective and provide more value to the process of building a building.
Sinclair: This seems to be a different aspect of convergence.
Budiardjo: Very true, that's what is so interesting about what's going on right now.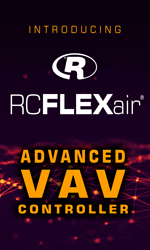 Sinclair: How much of this will be covered at BuilConn?
Budiardjo: We intend to cover more and more of this subject matter as new developments unfold. This year we have a BootCamp on XML and Web Services, a "Mega Panel" discussion on XML, a track on the changes occurring in the industry as well as MasterClass sessions on open systems specification and the use of XML and Web Services as an integration technology.
Sinclair: What else at BuilConn would be of interest to consultants?
Budiardjo: Savvy consultants who see convergence coming would want to stay on top of the technology developments in open systems and understand the issues driving building owners. They will also benefit from a familiarity of the whole subject of enterprise connectivity as well as security issues related to the networks now being installed and used by building control systems. Other subjects that may be interesting are wireless developments and developments in physical security technologies such as digital video and biometrics.
Sinclair: How does the co-located M2M conference add value to BuilConn attendees?
Budiardjo: The new M2M Expo & Conference ( www.m2mexpo.com ) will add a new and deeper technology perspective for those attending BuilConn. M2M (Machine-to-Machine connectivity) covers a great deal of new angles on new types of devices, new wireless connectivity (short and long range), device management, data management as well as new application of connected machines. A lot of this sound like controls, and it is, although M2M is being driven not only by building controls but many relevant industries that use connected devices such as transport, industrial, supply chain management, retail and so on. BuilConn attendees will be able to visit the M2M Expo as well as M2M conference sessions as part of their BuilConn registration.
Sinclair: Sounds like these changes will affect all corners of the building industry?
Budiardjo: Yes, Ken, I believe you're right, and in times of change it will be very important to understand the driving forces so stakeholders in the building systems process can prepare their businesses and organizations for what is likely to come.
Sinclair: This seems like a good time to be in HVAC and Building Automation?
Budiardjo: Very interesting times, indeed.
---


[Click Banner To Learn More]
[Home Page] [The Automator] [About] [Subscribe ] [Contact Us]