---

EMAIL INTERVIEW Ron Zimmer & Ken Sinclair
Ron Zimmer is President & CEO of Continental Automated Buildings Association (CABA)
---
CABA and Eaton Corporation
CABA will be coordinating with Eaton Corporation at a two-day charrette, which will allow approximately 40 people to gather in March.











Sinclair: What is the latest CABA large building initiative?
Zimmer: The CABA Board of Directors will continue to undertake projects that illustrate the convergence of "green" and intelligent buildings. To this end, CABA and Eaton Corporation have partnered to develop best practices guidelines to increase energy efficiency and achieve greenhouse gas emissions in Eaton's industrial plants.

CABA will work with Eaton to develop uniform guidelines to advance building practices that are environmentally responsible. With assistance from CABA's Intelligent & Integrated Buildings Council, Eaton will enhance the environmental sustainability of its industrial operations by way of a new operational protocol.

The protocol will outline new approaches to reduce energy consumption and greenhouse gas emissions through the adoption of intelligent and integrated building systems. Eaton is member of the Business Roundtable's Climate RESOLVE initiative and has pledged to reduce its greenhouse gas emissions intensity by 18 per cent by 2012.
Sinclair: Why is CABA focusing on energy efficiency?
Zimmer: Increasing energy efficiency is important to reduce environmental degradation, while simultaneously lowering consumer exposure to volatile energy markets. The Continental Automated Buildings Association is committed to increasing energy efficiency in the entire built environment by promoting green building practices. As a result, CABA supports initiatives that promote the integration of intelligent technologies throughout homes and buildings, in order to encourage the "greening" of the built environment.

"Green building practices" increase the efficiency with which buildings use resources, such as energy, water, and materials, while reducing negative impacts on human health and the environment, through better location, design, construction, operation and maintenance.

Effective green building practices lead to reduced operating costs by increasing productivity and using less energy and water; improving public and occupant health due to improved indoor air quality; and reducing environmental impacts. These practices typically draw upon the latest technological advances for buildings.
Sinclair: Why is Eaton working with CABA?
Zimmer: Eaton is exploring a strategy to significantly reduce its energy related greenhouse gas emissions in its manufacturing and other facilities through the implementation of a comprehensive, long-term corporate energy management plan. Beginning with a focus on the Eaton plant in South Carolina, employing over 850 people in a 220,000 square foot manufacturing facility, Eaton intends to develop a repeatable template of sustainability strategies to reduce green house gasses by three per cent a year for the next six years to achieve 18 per cent reductions.

In support of this strategic goal, CABA and Eaton will organize a two-day senior management workshop to focus on opportunities for significant energy and greenhouse gas reductions, beginning with the South Carolina manufacturing facility.

A four person team led by Carnegie Mellon University will join a team of CABA sustainability leaders to facilitate the development of breakthrough energy and climate strategies for Eaton manufacturing facilities that will significantly enhance the company's competitive edge. These sustainability leaders will come from CABA's Intelligent & Integrated Buildings Council. CABA is well suited to assist since its Council is comprised of leading and visionary representation from all segments of the building industry including manufacturers, service providers, building owners and professionals. Further, CABA's Intelligent & Integrated Buildings Council is specifically tasked with conducting projects that promote next generation building technologies, through a holistic building approach that optimizes building performance and savings.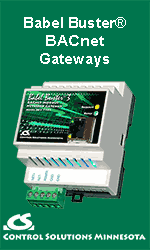 Sinclair: Who will participate in this initiative?
Zimmer: CABA will work with numerous partners, including Professor Vivian Loftness, former Dean of the world-renown Carnegie Mellon School of Architecture, to create this high-performance building technology implementation guide for use in Eaton's industrial plants.

Professor Loftness is a researcher, educator and practitioner with over 30 years of experience in sustainable design. She has facilitated workshops and strategic planning efforts for the Department of Energy, Housing and Urban Development, Commerce, Defense and Lawrence Berkeley National Labs as well as Oak Ridge National Labs. She serves on the technical assurance group of the World Business Council for Sustainable Development and is on the national Board of the US Green Building Council, the American Institute of Architects Committee on the Environment.

Currently at the Center for Building Performance and Diagnostics at Carnegie Mellon, Professor Loftness' long term research is focused on the health and productivity benefits of sustainable buildings with the highest levels of indoor environmental quality.
Sinclair: What will the outcome of this initiative be for the industry at large?
Zimmer: CABA hopes that the development of a new operational protocol will allow Eaton to substantially reduce its energy consumption and greenhouse emissions by providing a template on how intelligent building technologies can be deployed in industrial plants to achieve that task. Eaton is committed to sharing this information with other CABA members and industry stakeholders. CABA hopes that the operational protocol created will not only be used as a template in Eaton's plants, but as a template throughout other industrial plants throughout the world.
Sinclair: How can companies or organizations become involved in this unique industry effort?
Zimmer: CABA will be coordinating with Eaton Corporation at a two-day charrette, which will allow approximately 40 people to gather in March. Anyone that has interest should contact Fred Bryson at bryson@caba.org or contact the CABA office at 888.798.2222 or 613.686.1814 (x228). More information will be forthcoming at the CABA Intelligent & Integrated Buildings Council section of CABA's Web site at: http://www.caba.org/councils/council.html.
---


[Click Banner To Learn More]
[Home Page] [The Automator] [About] [Subscribe ] [Contact Us]