---

Greets Visitors at Iowa State Capitol
Interactive Screen Highlights Environmental Initiatives at Capitol Complex

Daniel McCarty, President,
Quality Automation Graphics

As founder of Quality Automation Graphics, it has always been important to me to develop and innovate new ways to share our clients' achievements with their audiences. One of our most spectacular projects to-date is the energy efficiency education display, which we call EEED, at the Iowa State Capitol Complex.











Iowa's Capitol Complex and its Green Initiative
Positioned inside the Capitol Building, and available to the public, is the "Eye on Energy" kiosk. This project was the culmination of a variety of environmental retrofits, coordinated by a sustainability consulting vendor at the Capitol Complex, and designed to save money and reduce energy consumption. Throughout its sustainability program, the Capitol has made great strides by reducing its overall consumption and increasing efficiencies; thus, setting a great example for the rest of the state. In addition to its positive environmental impact, the state is saving taxpayers hundreds of thousands of dollars each year via its energy savings.
As a long-time Iowa native and local business owner, my team and I are grateful for the opportunity to showcase the capitol's success with our one-of-a-kind EEED solution.
When we began the project, we considered the many different kinds of people that would utilize the kiosk, and then developed a concept that catered to just about anyone—young or old, tech-savvy or not.
We began with a series of informational meetings between us, the state of Iowa, and the state's sustainability partner. From there, we developed a project plan that included our engineers, graphics designers and copywriters and submitted a three-month production schedule. In less than two months, we were able to provide working drafts for all parties to review; in late December 2008, final drafts and a working model of the kiosk were available for final approval.
The detailed result is a display monitor on a 42-inch, touch screen LCD, encased in a walnut cabinet. More than just a monitor and graphics, the EEED, or "Eye on Energy" kiosk, can access real-time data from all 14 buildings on the Capitol complex.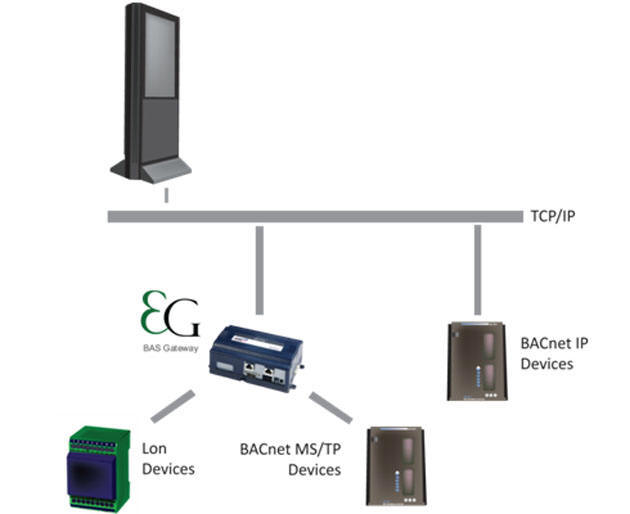 Part of the IT Network and Continuously Updated
The unit is an industry-leading GUI solution that has the ability to easily acquire data from the building's automation system and report it using a preconfigured gateway device. The data is directly connected to a browser, which causes the GUI to become interactive when used with touch screen hardware. All together, the solutions make reporting the metrics of the Capitol Building's automation system easier to read and understand.
The technology behind the kiosk, which makes the entire solution more than just a display, is what sets us apart. We collaborate with our customer and develop the entire solution while the company's IT department is in control – meaning the customer decides how the product will be integrated into its network, and which data the kiosk should display. This openness eliminates risky security vulnerabilities on a secure network, while is also allows control of the unit to stay in-house.
The Touch Screen Technology
The 4T Series is a complete line of large-format interactive touch screen displays ranging in size from 32" to 57" inches and features NextWindow® touch screen sensor technology for unparalleled performance and superior optics. Designed specifically for interactive display applications, the 4T monitors feature a rugged steel enclosure and bright, high-performance LCD displays providing exceptional durability with less noise, lower heat, and excellent optics. Integrated computer modules are available and do not increase the footprint of the system.
Practical Uses for EEED
Outside of the obvious educational use of this "Eye on Energy" kiosk at the State's Capitol, we find companies use this technology for a variety of applications, including tradeshow kiosks, lobby-style displays that greet visitors (similar to our "Eye on Energy" kiosk), and as mobile education centers.
The solution is also web-compatible so customers that want to showcase their environmental achievements online can do so in a similar, user-friendly manner.
While the majority of our customers are government or educational facilities – with the more acute focus on the environment and corporate America's responsibility in maintaining it – we are experiencing an increased demand for the EEED solution.
Further, a LEED innovation and design credit can be earned for providing educational signage throughout a building. Informational kiosks and/or websites can also be used toward this credit.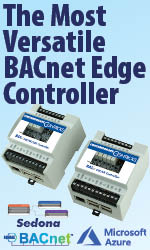 According to the United States Green Building Council, the goal of this credit is to educate building occupants and other interested parties on the building's performance enhancements. Nevertheless, we think it is also an important way for organizations to highlight their investments in environmental technology and encourage employees and visitors to become more responsible themselves.
Our Dedication to Green Technology
We also provide other interactive display solutions including 3D data center floor plans with photo realistic representations, lighting system monitoring, temperature displays on 3D floor plans, and exact replicas of campus or facility site plans. As our website accurately exclaims: If you have an idea on how to improve your customers building monitoring or operator interface we can most likely help.
For more information about the Iowa Capitol Project visit our release: http://pitch.pe/3294
I started the company with the goal of becoming the industry's leading provider of control graphics. As we win and accomplish projects like the one we just completed for the Iowa State Capitol Complex, I consider us fortunate to be able to contribute to the 'Green' wave sweeping the country.

About Quality Automation Graphics
Quality Automation Graphics is an innovative leader in the design of graphical user interfaces utilizing 3D graphics and animation for the building control industry. The company's solutions provide graphic design to engineering, architectural, building automation, and construction teams focused on energy efficiency education display (EEED) using 3D graphic design, interactive applications, graphic outsourcing, symbol libraries and LCD touch screen display solutions. For more information about Quality Automation Graphics, please visit http://www.qagraphics.com or call 888-965-3403.

About Daniel McCarty
Daniel McCarty founded QA Graphics in 2001. An Iowa-native, McCarty graduated from the University of Iowa and is an active member of his local US Green Building Council (USGBC) chapter.
---


[Click Banner To Learn More]
[Home Page] [The Automator] [About] [Subscribe ] [Contact Us]