---
A New Year


A New Mindset for the Smart Building Sector






James McHale,




Managing Director,


Memoori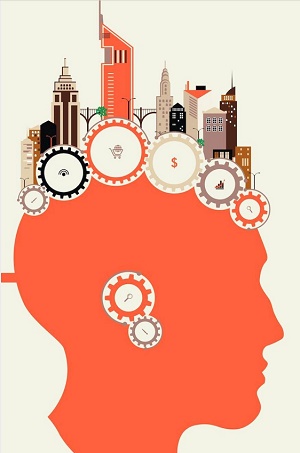 The Internet of Things – human-centric lighting, environmental controls, access control, big data, artificial intelligence (AI), and blockchain. All these systems and offerings, among others, have been evolving side-by-side to help create smart buildings and smart cities. The development of this smart sector has, so far, been stunted and fragmented with vendors unsure what to offer and customers unsure what to buy.

5G, AI, blockchain, AR, VR, and other hyped technologies will not reach maturity in 2019, at least not for the smart technology industry. However, as 2018 progressed signs emerged that 2019 may be the year that all the industry stakeholders start to push in the same direction, a fundamental step for any sector.

"Though there have been a lot of tech advancements in 2018, the real change has been in terms of the mindset," said Hannah Prideaux, business development director at District Technologies in an interview with Forbes. This change of mindset that has gradually developed across all stakeholder groups is pushing the sector to a tipping point that we expect to see the results of in the year ahead.

THE INDUSTRY

So far, the smart technology industry has focused on developing every potential application that connectivity can offer then seeing how the market reacts, rather than just those demanded by the market.
After years of trial and error, the industry has gradually begun to understand what these technologies can offer, and what customers actually want. The overlapping space is still rife with applications but as the understanding in the industry about the customer has improved, those applications have better defined their purpose, and therefore better serve the market.
Nobody needs a connected toaster, but smart home products can succeed. Customers purchased millions more Smart Devices from Amazon this holiday season compared to last year, the company announced, and over 60% of Prime customers own at least one Echo smart speaker, according to a Business Insider survey. As in the home, certain offerings are gaining more traction than others in the commercial real estate (CRE) sector, those that serve the market's true needs.

"The focus of smart spaces will be to accommodate a new way of working, with more remote work, digitally enabled work and flexible work. Workers need spaces that can adapt to their ever-changing priorities and needs," says Franco Castaldini, CCO at ThoughtWire, prominent CRE operations specialists. "2019 will continue to be a phase of experimentation as the tech giants of Silicon Valley lead the charge and discover what "smart" applications work and what may fall flat."

Prideaux suggests that "one of the interesting changes" that highlights this shift in mindset within the sector are the new roles are being created within traditional property firms. 'Wellness leads' or 'customer experience managers,' are just two of the many new positions that demonstrate the sector's attempts to understand the needs of the customer better. Those customers need the IoT to help them gain more control over their increasingly flexible environments for the purposes of health, wellbeing, efficiency, or productivity.

Trial and error is all part of the process for emerging industries. IoT start-ups have introduced their products knowing it may completely fail. For those that survived it has been about slowly refining their offering to gain market share, in 2019 we expect to see more of those refined products than trials. "Vendors will begin to see their perseverance in IoT pay off," said Dermot O'Shea, joint chief executive officer of Taoglas Group. "Vendors that have been around since the early days of IoT are finally beginning to make hay."

THE INVESTORS

Investors have also been carried away in the hype surrounding smart technology, backing a wide range of risky applications. Signs over the last year suggest that 2019 will see a change of mindset within an investment community who is also starting to get its head around the smart technology market.

While the smart technology space appears crowded, especially in hardware, stronger industry growth and penetration is providing smart investors with opportunities to invest in startups that are truly evolving with the industry. Angel and institutional investors will still make bets on startups with a vision and an ability to execute, but with a better knowledge of the market, those start-ups aim to serve.

"The IoT industry is still growing exponentially, and there are a diverse set of industry verticals where investors and entrepreneurs can find success," said Nate Williams, Kleiner Perkins Entrepreneur-in-Residence (EIR) and seasoned angel investor, who believes that plenty of opportunities still exists in IoT. "I see lots of room for value-driven, industry-focused startups leveraging connectivity, analytics, and autonomy to solve hard problems."

THE CUSTOMERS

The final piece of the puzzle is the mindset of the customers themselves. Many more people experienced smart technology, directly or indirectly, during 2018 than previous years. Reviews, reactions, surveys, and commentary on smart technology has filtered through the market, helping potential customers understand what the technology can do, what it can't do, and the parts of their lives they actually want to introduce smartness.

Voting with their spending power, the customers have shaped the direction of the sector, and as their understanding improves, it begins to streamline the industry. 2019 represents a turning point for the sector, a transition from broad trial and error to more targeted development, driven by analysis of the mushrooming streams of customer data. Once more of the sector's time, effort, and money are focused on the "right" areas, those areas begin to achieve scale, and the industry can step into that long-anticipated era of stable growth.

"2019 is when we'll see the real growth in the market that has been forecasted for years," said O'Shea. "The reason? Many industries are beginning to see the scale in their IoT applications finally, and new applications are popping up with a scale that no one forecasted." As evidence, he points to a surge in demand in IoT antennas. "While 10,000 units of an IoT antenna used to be a big order, 100,000-unit orders are now common."

2019 may at first appear like just "more of the same" for the smart building sector. However, shaped by a new level of understanding among all stakeholders, and driven by the first wave of targets set by big players for 2020 – unassertive 2019 may go down as a very important year in the story of our burgeoning smart world.




---


[Click Banner To Learn More]
[Home Page] [The Automator] [About] [Subscribe ] [Contact Us]