---
The Power of the Podcast

Video clips and audio podcasts are becoming two of the go to mediums for information, learning, and entertainment.


Manny Mandrusiak CD.
Vocational Rehabilitation Consultant
Vancouver Island Works Project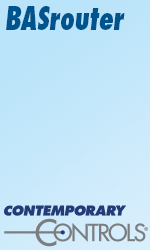 Everyday we get inundated by millions of images and written ads on almost every media platform that exists. People are getting tired of constantly reading and absorbing these messages, and that is why video clips and audio podcasts are becoming two of the go to mediums for information, learning, and entertainment.

More and more time is being sent on screens (viewing digital displays) with the continued pandemic lockdowns.

People are continuing to self-isolate which leads to digital overload. That is why podcast are still continuing to grow in popularity.

For those who are not familiar, podcasts are mini "radio shows" that are recorded for easy consumption by listeners as a means of learning, and entertainment.

Podcasts are used in almost every industry vertical and are typically question and answer based on specific topics. The beauty of podcasts is that they are can be listened to anywhere thanks to mobile devices. I personally know many people in the IT industry who listen to podcasts while they drive to and from work in the morning because they want to use the time creatively instead of just listening to recorded music. For these individuals every moment of everyday is about increasing productivity. They achieve this goal by subscribing to podcasts that they feel are relevant to increasing their technological skills.

Other people listen to podcasts for entertainment purposes, and that has given the producers of these podcasts with the ability to offer advertising opportunities for podcast sponsors. Unlike radio ads, podcast advertisements never truly vanish from the online recordings. Podcasts are typically placed on websites and podcast mediums for posterity. Listeners can start listening to podcasts at any point in a specific podcast's history, or share specific episodes One of my favorite podcasts for entertainment value has always been The Joe Rogan Experience The Joe Rogan Experience | Podcast on Spotify.







---


[Click Banner To Learn More]
[Home Page] [The Automator] [About] [Subscribe ] [Contact Us]