---
| | |
| --- | --- |
| A new book - Web Based Enterprise Energy and Building Automation Systems | Barney Capehart, Ph.D., C.E.M., Editor |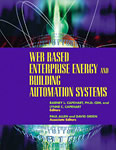 I am often asked, what current industry text books are there about convergence, connectivity and the new business paradigm this is creating? This new book address some of these issues and is just off to the printers and will be available in March 2007. I am pleased to point out that the folks writing for AutomatedBuildings.com are a large part of this book, look at the 40 chapters listed below to see how many names you can recognize. Ken Sinclair
Web Based Enterprise Energy and Building Automation Systems
Barney Capehart, Ph.D., C.E.M., Editor
The use of IT and web based energy information and control systems has expanded from single facilities to multiple facilities and organizations with buildings located throughout the world. This book describes how to glean simple and useful information from the wealth of available data in order to improve the efficiency and productivity of commercial, institutional and industrial facilities. This valuable reference book provides insight into the areas of advanced applications of web based EIS and ECS systems, integration of IT/web based information and control systems with existing BAS systems, commissioning IT/web based systems, measurement and verification of energy saving projects, and monitoring and control of all operations of a facility to integrate the energy related operations of a facility to the business side of the facility — including financial, purchasing, sales, personnel, quality control, manufacturing and service delivery.











As the third and final book in Dr. Capehart's series on informational technology for energy managers and web based energy information and control systems, this text brings this subject into sharp focus for energy managers and facility managers. Previous titles in this series include Information Technology for Energy Managers and Web Based Energy Information & Control Systems.
Go to https://www.fairmontpress.com/store/cbrandindex.cfm?id=85 online bookstore and type in Barney for more information about these books.
Forewords:
Foreword by Michael Ivanovich
Foreword by Ken Sinclair
Foreword by Anto Budiardjo
Introduction to the Book and to Enterprise Energy and Facility Management
1. Introduction to Web Based Enterprise Energy and Facility Management Systems
Barney L. Capehart , University of Florida
2. Building Automation Beyond the Simple Web Server
Anto Budiardjo, Clasma Events, Inc
3. What is an Intelligent Building?
Paul Ehrlich, Building Intelligence Group
4. How Can a Building be Intelligent if it Has Nothing to Say?
Bill Gnerre and Kevin Fuller, Interval Data Systems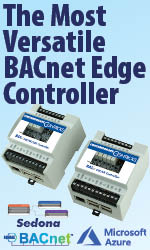 5. Ten Technology Takeaways for 2006
Ken Sinclair, AutomatedBuildings.com
6. The Business Value of Enterprise Energy Management at DFW Airport
Rusty Hodapp, DFW International Airport Board
Web Based Enterprise Energy and Facility Management System Case Studies
7. Innovating the Business of Facilities Operations: A Framework for the Next Major Advancement in Facilities Operations
Bill Gnerre, Gregory Cmar, and Kevin Fuller, Interval Data Systems
8. An IT Approach to Diagnosing Complex System Interactions
Gregory Cmar and Bill Gnerre, Interval Data Systems
9. How To Automate Strategies That Make Companies Energy - Savvy
Dirk E Mahling, Richard Paradis, William O'Connor, and Selly Kruthoffer
WebGen Systems, Inc
10. Bringing Building Automation Systems Under Control
James Lee, Cimetrics, Inc
11. Enterprise Energy Management System Installation Case Study at A Food Process Plant
Naoya Motegi, David S. Watson, and Aimee McKane, Lawrence Berkeley National Laboratory
12. Ford Motor Company Web-Based Enterprise-Wide Compressor Management System
Bill Allemon, Ford Motor Company, Rick Avery, Bay Controls, LLC, and Sam Prud'homme, Bay Controls, Inc.
13. Technology as a Tool for Continuous Improvement – BMS Case Study for The Johnson Controls Milwaukee Campus
Ward Komorowski, Johnson Controls, Inc
14. A Case Study of the Jefferson Health System's Enterprise Energy Management System
Randolph Haines, Thomas Jefferson University
15. Integrated Energy Management – A proven approach to a successful energy management program
Rich Rogan and James Peedin, Honeywell International, Inc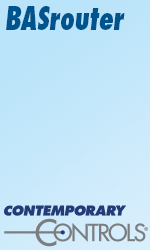 Web Based Enterprise Energy and Facility Management System Applications
16. Automated Commissioning for Lower-Cost, Widely Deployed, Building Commissioning of the Future
Michael Brambley and Srinivas Katipamula, Pacific Northwest National Laboratory
17. Monitoring Based Commissioning for Facilities
Keith Gipson, Impact Facility Solutions, Inc and Thomas Riley, Cogent Energy
18. Effectiveness of Energy Management Systems: What the Experts Say and Case Studies Reveal
Tom Webster, Lawrence Berkeley National Laboratory
19. The Revolution of Internet Enabled OEM Controls
Travis Short, Lynxspring, Inc.
20. Web-Based Wireless Controls for Commercial Building Energy Management
Clifford Federspiel, Federspiel Controls, LLC
21. At the Base of the Enterprise Pyramid:Training Building Operators for Digital Monitoring and Control
Michael Bobker, CUNY Institute for Urban Systems
22. Facility Scheduling Program
David C. Green, Green Management Services, Paul J. Allen, Walt Disney World, and Robert Proie, Orange County (FL) Schools.
23. University of North Carolina at Chapel Hill - A Proactive Approach to Facility Management
Sanjyot Bhusari and David Brooks, Affiliated Engineers
24. Web Based Information Technology – A Supply Chain for Energy Strategy in Hotels
Khaled A Elfarra, National Energy Corporation – Egypt
Web Based Enterprise Energy and Facility Management Systems in the Entertainment Park Industry
25. How Disney Saves Energy – Hint: It's Not Magic
Paul J. Allen, Walt Disney World
26. An Owner's Approach to Energy Management System Design
Paul J. Allen and Chris Sandberg, Walt Disney World
27. Using The Web For Energy Data Acquisition and Analysis
Paul J. Allen, Walt Disney World, David C. Green, Green Management Services, and Jim Lewis, Obvius, LLC
28. Disney's Enterprise Energy Management Systems
Paul J. Allen, Walt Disney World
Web Based Enterprise Management Systems for Demand Response Applications
29. Participation Through Automation: Fully Automated Critical Peak Pricing in Commercial Buildings
Mary Ann Piette, David Watson, Naoya Motegi, and Sila Kiliccote, Lawrence Berkeley National Laboratory, and Eric Linkugel, Pacific Gas and Electric Company
30. Industrial Customers Participating in the Deregulated Texas Electric Utility Market Utilizing Dashboards to Integrate Revolutionary Web Based Software Solutions and Enterprise Systems
Joseph Rosenberger, SophNet Inc, Christopher Greenwell, Tridium Inc, Michael Cozzi, Cirro Energy Services, Inc, and Noshad Chaudry, Tridium Inc
31. Web Enabled Metering and Controls for Demand Response
Rahul Walawalkar and Rahul Tongia, Carnegie Mellon University; and Bruce Colburn, EPS Capital, Inc
Hardware and Software Tools and Systems for Data Input, Data Processing and Display in Enterprise Systems
32. Wireless Metering – The Untold Story
Jim Lewis, Obvius, LLC
33. An Energy Manager's Introduction to Weather Normalization of Utility Bills
John Avina, Abraxas Energy Consulting
34. The Energy and Cost Savings Calculation System for Enterprise Energy Management
Jim McNally, Siemens Building Technologies, Inc.
35. SCADA and DCS Security Vulnerabilities and Counter Measures for Engineers, Technicians and IT Staff
Ron Brown, GridLogix , Inc
36. Developing an Energy Information System: An Efficient Methodology
David C. Green, Green Management Services
37. Developing an Energy Information System: Working with the Budget
John Broughton, NRGmanager.com and David C. Green, Green Management Services
Future Opportunities For Web Based Enterprise Energy and Facility Management Systems; and Conclusion
38. My Virtual Value Visions for Building Automation in 2006
Ken Sinclair, AutomatedBuildings.com
39. Cisco Connected Real Estate
David Clute, Cisco Systems
40. Final Thoughts and Conclusion
Barney Capehart, University of Florida
and Ken Sinclair, AutomatedBuildings.com
---


[Click Banner To Learn More]
[Home Page] [The Automator] [About] [Subscribe ] [Contact Us]