---
Current market conditions are presenting new challenges for companies across the country. Looking towards 2009, one thing that is very much at the top of mind for CEOs and facility managers alike is energy usage and smarter energy management. For commercial and industrial businesses in the Mid-Atlantic and Midwest-based PJM market, now is an opportune time to kick off the New Year by enrolling in a demand response program.











As I discussed during my December email interview, demand response has emerged as an extremely effective strategy to help improve a companyís bottom line and increase energy efficiency in buildings across North America. Demand response alone is a significant energy management tool. However, coupled with the slowing economy and volatile energy prices, demand response is an essential strategy that can yield multiple benefits for businesses, including increased budget certainty, creation of a new revenue stream and better management of energy costs.
Many of the power grids in North America offer significant incentives to participate in demand response programs. One of the most beneficial to customers is PJMís Interruptible Load Response program (ILR), which is designed to help ease the pressure on and ensure the reliability of the nationís largest electricity grid during times of peak demand. With a service population of about 51 million customers across 13 states and the District of Columbia, and a peak demand of 144,644 megawatts, the PJM region is the largest competitive wholesale electricity market in the world.
The deadline to enroll in next summerís ILR program is less than three months away, making the New Year a terrific opportunity for businesses in the PJM market to get a jump start on implementing demand response. In return for enrolling, customers that meet the applicable PJM program qualifications have the opportunity to earn meaningful financial incentives, including recurring availability payments simply for committing capacity to the program, as well as an energy utilization payment for reducing usage at times of peak demand.
These financial incentives are available to commercial and industrial customers of all shapes and sizes that are able to curtail their electricity usage. For organizations with flexible usage patterns, such as school systems in the summer or manufacturers during periods when equipment is offline, participation in a demand response program can provide significant benefits to the bottom line without interrupting an organizationís core activities. By taking advantage of innovative tools such as VirtuaWattSM combined with building-automation technologies, customers can save money, generate extra income and help contribute to grid reliability.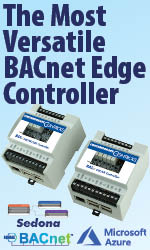 Without a doubt, current market conditions are presenting new challenges to companies nationwide. For those companies in the PJM region, demand response represents a countervailing action that rewards participating customers with a new stream of revenue that can be invested in additional building automation systems, efficiency upgrades and other long-term energy initiatives. Demand response is a win-win opportunity that presents potential economic benefits to multiple parties involved, including the vendors who offer the service, the customers who enroll in the program and society as a whole by contributing to keeping overall prices down for energy consumers across the board. Committing to next summerís ILR program is an immediate opportunity that deserves careful consideration as we celebrate the start of a New Year.
Peter Kelly-Detwiler is senior vice president of energy technology services for Constellation NewEnergy, a leading competitive supplier for commercial and industrial customers. He can be reached at Peter.Detwiler@constellation.com.
Author's Note: The opinions expressed in this article are the author's alone and do not necessarily represent the views of Constellation Energy or any of its subsidiaries or affiliates.
---

[Click Banner To Learn More]
[Home Page] [The Automator] [About] [Subscribe ] [Contact Us]