---

How we will stop smoking, lose weight, start exercising and save money in 2009












1. We will focus on ongoing performance of buildings. LEED certification is great and may be the most important step we've taken to address energy and the environment. But what we need is a second step called LEEP, which is Leadership in Energy and Environmental Performance. A substantial portion of LEED certified buildings may never meet their design performance criteria and may in fact actually use more energy. As an example, take the State of Washington which in 2005 passed a law stating that all their new schools are required to be LEED certified. Advocates of the law not only promised 30 to 50% energy savings, but also better test scores for the students and better health for the students which would result in less absenteeism.
The pilot project in three school districts showed that the green schools were outperformed by some of the best non-green schools and in one pilot school district, the LEED certified building was the most energy consuming. When they moved beyond the pilot project out to other school districts the results were consistently worse – on average the energy costs of the LEED certified schools were 25% higher. The lesson is clear. Design intent is fine and very important but what really matters and what we really need are results and performance.
The current USGBC credits for LEED certification for New Construction addresses Enhanced Commissioning where a commissioning agent reviews building operation within 10 months of substantial completion but it's an added credit and not part of the credits for the basic system commissioning. The LEED credit for Measurement and Verification is the closest to addressing building performance in post-construction occupancy however the requirement is only for a year. To measure performance we need data from metering, the serving utility, the building management system and from each subsystem. We also need the data not just in the first year but on an ongoing basis. Canada's Green Building Council and others are already moving in the direction of emphasizing building performance.
2. We will train, educate and facilitate the development of managers and technicians that can operate and maintain high performance buildings. Would a company mass market a high performance car that no one could drive? Are we constructing high performance buildings that no one will be able to operate? People capable of managing a high performance building do not exist in the numbers that will be required.
Overall, the knowledge base and skill sets needed for facility managers and technicians is rapidly changing and re-defining this important role. Major industry organizations such as IFMA, BOMA and ASHRAE are stepping up with educational and "re-tooling" offerings. The economic recession will destroy jobs but also eventually create new jobs, or in this case, be an opportunity to redefine the job of facility manager and technician.
A major issue is how you attract people, especially young people into the profession. Currently, the perception of this job is that it's underpaid, under-appreciated and organizationally insignificant. It may be that as energy consumption and operating costs become more important concerns in the corporate offices that visibility of the role becomes higher, and as technology systems become more embedded in buildings that technologically savvy young people find it to be an attractive career.
3. We will stop over designing systems and reevaluate our design criteria. We need to remind ourselves that the typical office building is 50% empty most of the time. That's right, on a typical day half of the people we're designing for are mobile or absent and aren't even in the building. One way to address this is through better space planning to increase the density of people decreasing the space needed, which could result in lower energy consumption and probably greater productivity.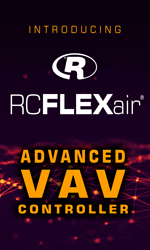 Another strategy would be to re-think the tradition of designing HVAC needs for an office building on a BTU per square foot basis. That is, perhaps we could design systems on a BTU per square foot per person basis. Better yet, on a BTU per square foot per person per hour of occupancy basis. We could use those type of metrics while still recognizing that designing for a building that's 50% empty does not necessarily translate in to 50% energy savings because unoccupied spaces still need to be environmentally comfortable and ready to ramp up to handle possible full occupancy. Possibly a baseline energy condition less than 100% occupancy but greater than 50% - this would provide environmental comfort, be easier and quicker to ramp up to full occupancy when needed still saving considerable energy. Regardless, what we're doing now is designing for the worst and most improbable case which is everyone showing up for work in the office. The result is its costing more and consuming more energy than needed.
4. We will reexamine the actual needs of IT network equipment in Data Centers. For years, the IT departments have been given "carte blanche" when it comes to equipment rooms and data centers. Anything needed for these types of rooms was rarely questioned. While it's true that heat loads in data centers doubled between 2000 and 2006, do data centers need to be as cold as a meat locker?
For example, current tower, rack and blade server offerings from major manufacturers have operating temperatures of 50º F to 95º F. Do we really need to keep the ambient temperature in the data center at 67°F? There's this legacy mentality that this equipment is so sensitive, so fragile, that the slightest temperature increase will result in equipment failure and interrupt the CEO's "YouTube" video. Could we possibly increase ambient temperatures in data centers with the only effect being to reduce energy consumption and costs? And when exactly does the energy consumption of IT equipment enter into the procurement decisions for the IT department?
For more information about smart buildings, technology design or to schedule a Continuing Education program, email me at jsinopoli@smart-buildings.com.
---


[Click Banner To Learn More]
[Home Page] [The Automator] [About] [Subscribe ] [Contact Us]