---
EMAIL INTERVIEW Al De Wachter & Ken Sinclair

Al De Wachter, President Independent Control Specialists Inc. ICS
Al De Wachter has been active in the Building Automation industry for over 39 years. He has held senior positions with leading companies in the field. Since 1990 he has served as president of Independent Control Specialists Inc. ICS develops advanced productivity software for Facility Automation Integrators and consults on related productivity issues.
AHR Expo Booth #3820
---

What's New In Controls Estimating?
"To achieve a different result, you must try a different approach."











Sinclair: ICS has been helping contractors estimate their project costs for a long time. How does the current economic environment affect that?
De Wachter: In our 18 years in the software tools business, we have obviously seen ups and downs in the economy. What we have noticed is that in busy times when work is plentiful, contractors struggle to keep up with the volume of estimates. In leaner times, the quality of their estimates is crucial in obtaining profitable contracts. Either way, our software tools help them succeed.
Sinclair: How can you improve on that?
De Wachter: We see the need to continually enhance our software and offer even greater value to our clients. We all need better, faster, and to do more with less. It's relentless, and a contractor who is standing still is likely to be overtaken by a more eager competitor. Our clients also understand the need to help their employees contribute more effectively. And especially in this economic climate, nobody can afford to get stuck with unprofitable projects, so the estimate is more important than ever.
Sinclair: That certainly sounds like a familiar and old refrain.
De Wachter: If anything, the pace seems to be picking up. We all remember when gradual improvements were the goal, with a year-over-year improvement being an acceptable outcome. Today, our customers are looking for more drastic progress, and they are willing to look at elementary procedural changes to achieve major productivity enhancements. 'Doing it the way we used to' and 'booking work at any cost' can no longer cut it.
Sinclair: For example?
De Wachter: Well, there are the usual suspects: efficiency, accuracy, and productivity. They never go out of style, it seems. Contractors are 'getting' that they must aim higher than ever. Cost estimating, our flagship service, is morphing into a broader solution, and it is being seen as a part of the larger process. No longer is a poorly documented, inconsistent, incomprehensible, educated guesstimate enough to base a bid on. A professional estimate is required, achievable and available for predictable success. So, the focus is changing.
Sinclair: With 'changing focus' do you mean they have to work harder?
De Wachter: We mean: focus on effective success, not just efficient activity. There is 'efficiency' – doing something real well. And 'effectiveness' – which relates to how useful the activity is. One can be really efficient while working on the wrong task or premise, and therefore not be very effective. We also are very aware of the need for accuracy, and even though in an estimating environment that is a slippery concept before the order is signed, lack of it often becomes painfully real and concrete after an order is received that is based on a poor estimate. So we see 'focus' as doing the right thing, at the right time, with the desired results.
Sinclair: So, how can contractors apply this to their next bid?
De Wachter: They need to know why a project was successful, and how they can repeat that success. And that points to consistency: the ability to repeat successes by applying past experience. To be fully achievable, that needs to start at the earliest stages of a project: the estimate stage. It also points to the application of standards, which in today's competitive environment is a cornerstone of success. If a contractor is re-inventing the proverbial wheel in every new project, he can't really be competitive.
Sinclair: Sounds like an estimate may be the most important part of a project.
De Wachter: I would not put it that way: there are many important pieces to a project 'puzzle', and estimating is just one of them. Management oversight and control are crucial, 'ownership' of the project by a single responsible project manager, consistency in design, and intelligent purchasing all play a role. But estimating comes before most other steps, and that makes it special in the project cycle. You could call it an 'enabler for success'.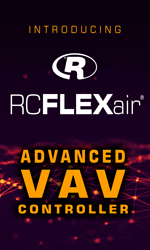 Sinclair: How do ICS tools address these key issues?
De Wachter: Our programs have always contained key elements that our clients required to achieve their success. When we started developing the next generation of our tools more than 2 years ago, we were tasked with implementing some enhancements, including:

Labor application: simplified labor application and adjustment

Data integration: import/export and integrate with other software apps

Product databases: make it easier to keep up-to-date and easier to find parts

Customizable: each site can be custom-tailored to the specific needs of the office
Sinclair: Is it economically feasible to customize a commercial software package?
De Wachter: The core 'engine' remains the same for all. And the additional 'bells and whistles' can be customized to the unique requirements of an office, not unlike choosing which accessories and options are required when purchasing a new car or home. So in the end, the user of the software personalizes the standard package to his exact needs. This way, management can influence the outcome by setting up the tool's parameters.
Sinclair: Will we see you at the AHR expo in Chicago?
De Wachter: We will be showing the latest version of our programs at ASHRAE. You're welcome to drop by anytime, booth #3820 in the Building Automation section.
---


[Click Banner To Learn More]
[Home Page] [The Automator] [About] [Subscribe ] [Contact Us]