---
Predictions for Smart Buildings in 2011

Expect a few small and medium size companies to exponentially grow, some to be acquired by large companies, but some culling will take place.





"Never make predictions, especially about the future."
Casey Stengel, American Baseball Player and Manager, 1891-1975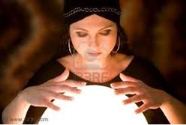 Traditional Building Management Systems (BMS) from major international manufacturers will become obsolete. The major systems are slow to adopt the latest IT software and applications, their interfaces are not the customizable dashboards users are looking for, their applications suites aren't broad enough and they will have to be completely retooled to handle demand response applications. Third party developers are already tapping into the BMS databases or using open communication protocols to read and write to each point and taking the BMS functions to a new level. Without a quick response major manufacturers may be left with just software configuration tools for their controllers and field devices.

There will be a major shakeout in the "energy management software" sector. There is some great energy software available, much of it developed by small and medium sized companies that have agility and speed not seen in larger companies. However, developing software is one thing; it is straightforward to read energy data from Modbus meters and create graphs, charts and tables. Ongoing support and additional development is different and will take deeper pockets and larger companies. Expect a few small and medium size companies to exponentially grow, some to be acquired by large companies, but some culling will take place.

Internships for facility technicians, engineers and managers will dramatically grow. The building operations industry is short on qualified people. The skill set and knowledge base to operate and maintain a building is rapidly changing. Young men and women can go to an academic institution to gain knowledge of the technical systems in buildings but there's nothing like working in real world building operations to ground and grow that expertise. Large organizations with significant needs for facility technicians, engineers and managers will move to team up with technical institutions and offer internships to find and develop the talent.

Telecom carriers will enter the energy management and building operations industry. Yes, your cell phone or cable television service provider may be looking at facility and energy management as a new opportunity in their "network connectivity" or "managed services" business. We tend to think of managed services as primarily dealing with information technology, where a company such as IBM manages the everyday operation of an enterprise client's IT hardware and software. However several service providers have figured out that it's not only IT systems they can manage for their clients but any sensor or device on any system or network. From a business standpoint the service providers are just leveraging their existing assets and expanding their offerings. The idea is to expand telemetry services where data from remote devices and sensors can be collected and communicated to a central point and analyzed for meaningful information, something that could bring value to building owners and managers. Major carriers are already deploying command and operations facilities and "collaboration centers" for the development of M2M applications. They're new slogan may be "Check your minutes, order a movie, and manage your building"!

Except for California, the trading of Carbon Emissions is pretty much dead. The business approach to capping CO2 amounts and letting companies sell or buy tons of CO2 sounded good but fraud in trading, the recession, and even the infamous "scientific" emails of Climategate have managed to sink the idea. The largest exchange in North America, the Chicago Climate Exchange (CCX), was once estimated to eventually handle a $10 trillion trading market in CO2, but in October the CCX announced it is closing shop. On top of that are revelations of fraud in the Danish emissions trading registry where corrupt traders have walked away with an estimated $7billion in the last two years. Similar fraud allegations are being investigated in other European countries; Germany, Britain, France, Spain, Norway and the Netherlands.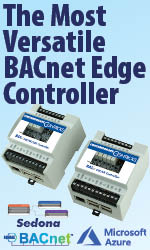 Expect a few some new energy companies who started in the last few years and are involved with the smart grid and buildings to flourish after the recession is over. Recessions are transformative periods. Some of the world's largest companies started during a recession and managed to grow and evolve into industry leaders. This recession we've had large government funding for the smart grid, keen focus on energy, and a whole new market and industry created. Demand Response is one example. In 2009 only 11% of the Demand Response market was captured, with the remaining 89% being nothing except a great business opportunity. Expect companies such as Enernoc and Comverge to grow and become industry stalwarts.

The importance of certification and accreditation of designers, contractors and operators for integrated building systems will increase rapidly. When we're undergoing major transformation of how buildings are designed, constructed and operated; when the complexity of the buildings is rising steeply; when the skill set and knowledge base to operate a building is shifting, the marketplace will sort through the qualified and unqualified by accreditation. The certification and accreditation process has been and is likely to continue to be a messy process, involving many organizations with fragmented or overlapping focus, and a knowledge base covering everything from BIM and LEED to integrated systems, security systems, energy and much more.

"White-Space" networking will start to develop into the next major wireless standard. When television broadcasting was exclusively analog the regulators of radio frequency bands required "white-space" or "guard bands" between the frequencies so as to "guard" against radio interference. Given broadcasting has gone primarily digital and is also "compressing" more signal into less frequency, the guard bands are no longer needed, thus opening up radio frequencies for "white-space networking". Why the excitement and anticipation? Network speeds should be around 50-100MBps and above, thus easily accommodating streaming video and eliminating problems with VOIP quality. Seeing opportunities in new markets and new devices (called "white space devices" or WSD) all the big technology players are backing the endeavor: Google, Microsoft, Dell, Intel, Hewlett-Packard, etc.

For more information, write us at info@smart-buildings.com


---


[Click Banner To Learn More]
[Home Page] [The Automator] [About] [Subscribe ] [Contact Us]