---
Custom Automation

The systems that did exist being outrageously priced and hard to get for something so simple, I was forced to come up with my own.






John I. Jones




Let's face it, all businesses have to have money to operate and investing in new technology is hard to do with today's economy. 46% of the nation's energy is consumed in the Southeast of the US and the government is trying to change this. The fact is that blackouts and other types of grid system support isn't an issue and that's why there hasn't been a push toward changing this in the past. In other parts of the nation, they have long been forced into recognizing their power support issues and have done something about it. The media and the new green TV shows have been bombarding people with the fact that investing in these new technologies is worth it in the long run but most don't know what they can do or if it's available in our area. With the new federal laws that will be in place soon and with the new businesses in this market increasing, the knowledge of what is out there will also increase. These markets will most likely include some type of automation system for buildings. Most parts of the country have already recognized that having complete control over their power usage is the key to saving money in the long run.

I had a customer asking me if there was anything on the market that can allow him to control his lighting and HVAC remotely from his office in another state. My background as an Electromechanical Technician in the robotics industry led me to a lot of research on this subject. A simple system to control the parking lot lighting remotely, became a headache for me. I was the first in the area to even ask about this type of system at all the major suppliersaround. With most, if any, companies not using any type of automation system in my area and the systems that did exist being outrageously priced and hard to get for something so simple, I was forced to come up with my own.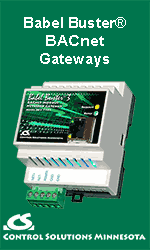 I wanted something reliable for my customers so I was looking into all solid state controlling devices. I started with www.Crydom.com to be the direct connection to the product I wanted to control. They have any type of power control device you could possibly need. These power control devices could be switched with any range of voltage that your controller could put out. It's basically an electronic light switch or relay but it's not mechanical.

The next thing was the controller. www.factorymation.com is a supplier of these type of controllers and an automation system search on the internet would produce more of these manufacturers out there. The outputs control the solid state switching device with a mechanical relay or transistor. I would opt for the transistor type which again is just a solid state relay device, also making it more reliable than a mechanical relay. The inputs can be things like a motion sensor to an existing automation system output. This will allow the system to operate on it's own programming if the automation system goes down. The beauty of this type of controller is the ease of programming. Ladder logic or block programming is something that can easily be learned by anyone with basic computer skills. There is free downloadable software that has a simulator built in for pre-testing of the program you built. The system is programmed from the keypad or an external computer with a cable that has a special end that plugs into the controller and the back of a computer. This computer would be the customers computer that is on an office network system. This computer will be used to access the system remotely with the IP address.

Last but not least is the power supply. http://www.acmedmseries.com has a wide range of power supplies but even a standard computer power supply should work. I have found that a 12 volt DC setup will work with all the devices and stay within operating ranges.
Keep in mind that all the products are warranted as long as they are used as designed. Always check the amperage of the system to be switched before you order the control devices. This will make sure they are within the operating tolerances. This also insures the UL listing applies to the product.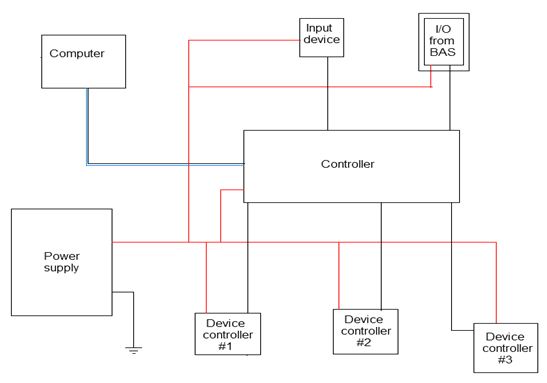 Footnote: There are also reporting devices that will send SMS texting to cell phones along with e-mails if there is a problem with the system. You can check with your local industrial security system company and they will set you up with this type of system.
Hopefully this article will increase your knowledge about automation to be able to provide more specialty products to your customers. Feel free to e-mail me with any questions. I'll try to reply ASAP.
---


[Click Banner To Learn More]
[Home Page] [The Automator] [About] [Subscribe ] [Contact Us]