---
Across My Desk

snippets, blog bits, and url links that are about to fall off my desktop

Founder, Owner, Publisher AutomatedBuildings.com
E
very month there is a blizzard of information contained in the emails and newsletters that cross my desk on their way to AutomatedBuildings.com. Some of this information is not in the form of any type of content we can publish but I feel I should share with you these snippets, blog bits, and url links that are about to fall off my desktop.
Yodit CEO & Founder opensensors.io As the year winds down, people are thinking about what IoT will look in 2017, here are my views on trends in the enterprise space https://blogs.thomsonreuters.com/answerson/internet-things-new-evolution-business/
Good Bye 2016 We can say that 2016 was an even bigger year for Internet of Things (IoT), something that is not particularly special. The year had bring good Internet of Things stories, and news, but we are far to reach the expectations.
Sensible Building Science is developing a solution that provides virtualized real-time occupancy sensing for commercial building control. No motion detectors, no video cameras, no physical sensors whatsoever. You already have the data, we help you use it sensibly and make your buildings smart.
CrowdComfort crowdsources occupant and building information to improve efficiency and service levels for a wide range of facility management functions. With our SaaS-based communication platform, building and facility occupants can file geo-located reports with photo evidence on comfort, maintenance, and safety issues in a matter of seconds. Our application streamlines incident reporting, preventative maintenance checklists and analytical reporting, saving facility management teams time and money.
Let's start with some quick definitions. Blockchain is the technology that enables the existence of cryptocurrency (among other things). Bitcoin is the name of the best-known cryptocurrency, the one for which blockchain technology was invented. A cryptocurrency is a medium of exchange, such as the US dollar, but is digital and uses encryption techniques to control the creation of monetary units and to verify the transfer of funds.
Building a Circle of Trust for your IoT deployments The Industrial Internet of Things (IIoT) will change the industrial landscape forever. Within a decade it will be worth a staggering $11 trillion globally. Are you ready to embrace the change? If you need a trusted partner to help you navigate this complex ecosystem,
Learn about IoT Get up to speed with the newest IoT education and information with Opensensors Enter your email to get our 5 day IoT course emailed to your inbox and get notified of future educational updates
The essential guide to IIoT Do you have ambitions in developing Industrial Internet of Things (IIoT) services, but don't know where to start? Are you unsure about the best way to protect customer data on its journey from connected devices to the cloud? Or maybe you don't have a mechanism for making your product a profitable service. These are all questions Gemalto can help with – and more Discover how you could benefit from this $11 trillion opportunity
Contemporary Controls: "Understanding BACnet Series" https://youtu.be/oevGXrkxEos Contemporary Controls has always been committed to improving the innovation and technological advances of the industry by providing as much free educational material as possible. The Understanding BACnet Series is an 8-part educational video series that is intended for those who are encountering BACnet for the first time or those who simply wish to review basic BACnet concepts. With over 59,000 views on YouTube, it is our most popular video.
Fun stuff 4 sure I ordered a set to play with :) Basically, they're bricks that safely conduct electricity and connect to your phone to enable you to do all sorts of cool things with your designs. And no, you don't need to buy a whole new set, because they're used interchangeably with your favourite building blocks to add an element of interactive awesomeness. Points out how simple this can all be in an IoT Lego Block world plus the value of a standard blocks and mobile phones. Plus ILove the way it is financed as well.
Internet of Things Infographic | What Is The "Internet of Things"? Over the last several years, stories of the technologies making up an Internet of Things have started to slip into public consciousness. As this is occurring, we believe the whole story of Smart Systems and the Internet of Things is not being told. Many of the dispatches coming in from the "front lines" of technology innovation are but fragments of a much larger narrative. Postscapes collaborated with Harbor Research on an infographic to tell a more complete story about the Internet of Things. From our perspective, this story is not just about people communicating with people or machines communicating with machines. Smart, connected systems are a technological and economic phenomenon of unprecedented scale, encompassing potentially billions if not trillions of nodes -- an Internet of infinite interactions and values...
IzoT platform for the industrial internet of things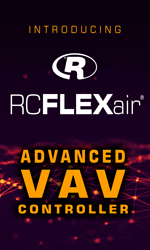 Using a step by step instruction methodology, this hands-on lab will provide you the basic skills necessary to create and monitor an IzoT based control network. After completing this lab, you will be able to: Develop an IzoT-enabled device that communicates autonomously with other IzoT-enabled device Csreate a network of IzoT-enabled devices Create web pages to monitor and control a network of IzoT-enabled devices.
2016 ControlTrends Awards finalists! ControlTrends would like to thank the ControlTrends Community members who participated in the nomination process, and now that we've entered the final voting phase, please make sure to check your email for your official voting ballot, or go to the ControlTrends website and click on the voting link in the upper right-hand corner. It's going to be a magical evening with all the Hollywood Red Carpet and Banquet trimmings. If you are going to be in Las Vegas for the AHR EXPO 2017, reach out to one of our participating sponsors to see if they might have a ticket for you!
Eikon for Educators - This is a program for generating programs that ALC contractors use. However, it can also generate sequence of operations for any type of equipment that can be downloaded and modified.
Functional Testing Guides - These are checklists that can be used to guide functional testing of DDC systems. May be useful in developing our commissioning procedures.
The latest release of Kepware's industrial connectivity platform is IoT-ready, with new features and enhancements that enable secure scalability across teams, operations, companies, and continents.
The U.S. Department of Energy (DOE) recognizes the 2013 version as the national energy reference standard. Starting October 2016, all states must have an energy code in place at least as stringent as 90.1-2013 or justify why they cannot comply. A look at EnergyCodes.gov reveals 13 states are currently in compliance.