| | |
| --- | --- |
| | |
| How will XML impact industrial automation? | Ken Sinclair |
---
It appears that the industrial automation industry is also struggling with XML standards for interfaces. This is an extract from a excellent article that appeared in the June issue of ISA.
XML FOR INDUSTRIAL AUTOMATION
The forces that are pushing the use of XML are outside the industrial automation world. XML is becoming a force on the Internet and in office automation. History suggests the technology will migrate from CIS and encompass industrial automation in three to five years.












We can easily foresee that in the next years XML will move from the Internet into industrial automation and that it is necessary to prepare now. With regard to communication, the goals of the CIS and IA are identical. Both of them wish to make data transmission faster; make data search more efficient and rapid; and transport software applications on different platforms.
XML can help users to reach these goals.
XML'S ADVANTAGE
The advantages of XML with respect to HTML are clear: The data structure and style (DTD and XSL files) are transmitted only once during system initialization, and only raw data is transferred during operation (XML file).
Moreover, as data is clearly an element of the XML file, data retrieval is much easier. The emerging architecture for industrial automation derives from the CIS architectures and it is based on a network protocol using Ethernet plus TCP/IP, a switched-Ethernet configuration, a client/server structure for data sorting and service request, and XML/XSL for data exchange.
Below the surface, XML hides a problem that may make it inefficient in industrial automation if not solved. A programmer in the DTD can freely define the data structure of a XML document, as long as he adheres to XML rules.
To avoid the conflicts that might arise inside a document with multiple DTD (homonyms, nesting structures, and the like), a unique uniform resource identifier identifies the elements.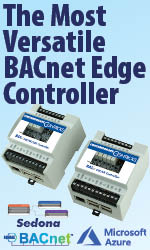 The standardization proposals are checked and validated by the W3C. Several companies and organizations have defined standard DTDs for different environments, including medical data, insurance, mathematics, and financial markets.
The definition of a dictionary of DTDs for industrial automation will open again the discussion that was born with fieldbus regarding device profiles. At the very beginning of fieldbus history, one of the first ideas to guarantee interoperability among the devices connected to a digital fieldbus was to define standard device profiles that address all data that can be transmitted from/to a given type of field device.
This is part of an interesting article on the http://www.isa.org/ web site. To read the complete article click on How will XML impact industrial automation?
About ISA
ISA fosters advancement in the theory, design, manufacture, and use of sensors, instruments, computers, and systems for measurement and control in a wide variety of applications. In addition to hosting the largest conferences and exhibitions for instrumentation, systems, and automation in the Western Hemisphere, ISA is a leading technical training organization and a respected publisher of books, magazines, and standards. ISA also serves the professional development and accreditation needs of Control Systems Engineers (CSE), instrument technicians, and others within the field of instrumentation, systems, and automation.
Founded in 1945 as a nonprofit, educational organization, ISA has expanded its technical and geographical reach to become a resource for 39,000 Members and thousands of other professionals and practitioners in more than 110 countries around the world.
---


[Click Banner To Learn More]
[Home Page] [The Automator] [About] [Subscribe ] [Contact Us]