---

Do you know how much energy your building is using?

David Helliwell
Co-Founder and CEO
Pulse Energy

How many building occupants or facility managers have the tools they need to keep their fingers on the pulse of their building? Why is it that no buildings run the way they're supposed to?















Most people know the answers to these questions, yet it has only been in the past 2-3 years that there has been a high level of innovation in the world of Energy Management Software (EMS). EMS gives key players the information they need to reduce energy consumption and maximize building performance.

There is tremendous potential to generate savings of up to 25% by constantly monitoring, analyzing and reporting on energy use. EMS is coming of age – with recent advances in communications technology, computing, and data collection/availability, there has never been so much data available to inform facility managers on how to make their buildings perform as efficiently as possible.

Pulse Energy's two co-founders bring a strong foundation to the company. One of us spent 10 years in the energy sector and was responsible for greening 700 million sq. ft. of office space for the Government of Canada. The other was co-founder, and then CEO, of Vancouver-based Business Intelligence company Crystal Decisions – creators of Crystal Reports. This spring, our energy analysis algorithm and software were named one of the top three energy visualization tools on the market by the UC Berkeley Center for the Built Environment.

The Pulse EMS communicates energy information through an easy-to-use Internet-based application. The software presents energy data in three modules: Occupant Dashboard, Facility Manager, and Reporting. Each module is targeted to a building stakeholder group and provides them with meaningful, actionable information. The Occupant Dashboard has been designed to engage building occupants by communicating real-time energy consumption and comparing it to expected energy consumption. The Facility Manager module makes facility managers more efficient by centralizing many of their energy monitoring, analysis, and troubleshooting tools. The Reporting module creates environmental and financial reports that are automatically sent to executives and building owners.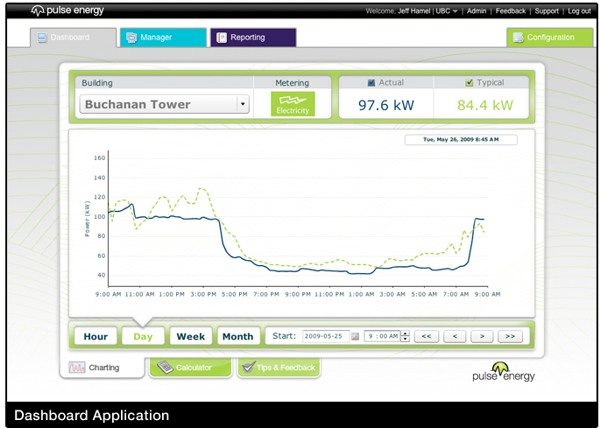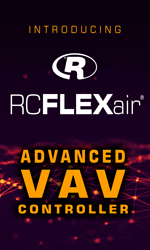 Our software communicates with many types of systems and we have developed thriving partnerships with hardware vendors in order to quickly and reliably connect to building energy information sources. We believe partnerships are a great way for all parties to benefit and are motivated to expand our network. We have identified integrators as a group that can benefit from including our product as part of their total package of energy efficiency products and services. Our software allows them to monitor, track, and analyze any of their projects which enables them to maximize the value of their offerings. If you think we can contribute to your suite of offerings, contact us at partnerships@pulseenergy.com

Each client has their own reasons to use our software but they all have a common interest in saving money on operations, which explains their interest in generating energy savings of up to 25% through improved operations. For example, the University of British Columbia optimized the use of their air handling units and reduced the baseload in one of their buildings by 25% which directly saves $6,000 in annual costs. By using EMS to monitor and optimize our buildings we can save millions of dollars and billions of units of energy. Think about the headlines that we see about energy. We see everything from energy security to Drill Baby Drill to wind to nuclear to biofuels to solar to oil sands. Do we really need to scour the Earth to find new sources of energy or could we just re-program our climate control systems like UBC has done?

If you're interested in learning more about how Pulse can help you meet your building's energy management goals, visit us online at www.PulseEnergy.com

---

[Click Banner To Learn More]
[Home Page] [The Automator] [About] [Subscribe ] [Contact Us]