---

Replaceable control valve cartridges allow the preservation of your original labor and embodied energy investment while reducing the total generated waste in facilitating upgrades and maintenance.

Paul Balazovjech
President
Spartan Peripheral Devices
It has come to our attention that more and more large companies, under the pressure of today's economy, are looking for savings and are streamlining their control valve product lines by eliminating some of their older products, which they have offered for years, without offering replacement or repair parts. This leaves many clients and wholesalers very unhappy.















Control valves possess a very special place in the client's buildings; to change a valve because it is not repairable has two huge implications.
The first one is the labor costs, which can be monumental. We have met a number of school boards that need to change a large number of valves, some over 50 years old, which requires dismantling wooden cabinets, pipe cutting, system draining…..etc. The labor estimates are difficult because they do not know what they will get into when they start. One particular project was estimated up to 3500 hours of labor, and since the majority of work can only be performed during the summer holidays, it would have taken years to complete. Good quality globe valve bodies are made from solid bronze castings and do not need to be taken out of the pipeline. In my opinion, the globe valves biggest advantage against ball valves, or other rotary type valves, is that they are serviceable. The complete internals of the valve should always be possible to easily change. Spartan's manufacturing philosophy in its complete valve line range is exchangeability of actuator type and serviceability in line, leaving the building owner in control of their future changes. Spartan stepped in and started to produce retrofit kits that can be simply fitted into the existing valve cavity of different manufacturers. The accolades that we received from different service departments are astonishing. Desperate situations that they found themselves in were solved by a company that listened and offered a solution, not only saving them time and money but helping them build a better relationship with their client.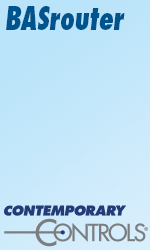 The second impact of replacing a complete valve is the effect on our planet and our environment. The largest portion of the control valve is the body, which is usually a casting or forging. To produce these valve bodies we require metal alloys like brass or bronze which mainly contain copper, and if re-used the old valve has to be melted down using a tremendous amount of energy. Copper has the highest embodied energy of metals, 70.6 MJ/Kg. Embodied energy for building materials in today's new buildings LEED point's designs will be scrutinized in the future. Recurring embodied energy by refurbishing or replacing of components in the life time of a building should be a serious consideration as we look at the energy efficiency of our buildings over time. On top of it all foundries and forging factories are still the most polluting industries; especially in the countries with loose pollution regulations. Saving old valves doesn't just save money and energy but makes us green and responsible in many different ways.
Reference: Measure of Sustainability,
How much embodied energy is typically found in building?
By Cole and Kernan
---


[Click Banner To Learn More]
[Home Page] [The Automator] [About] [Subscribe ] [Contact Us]